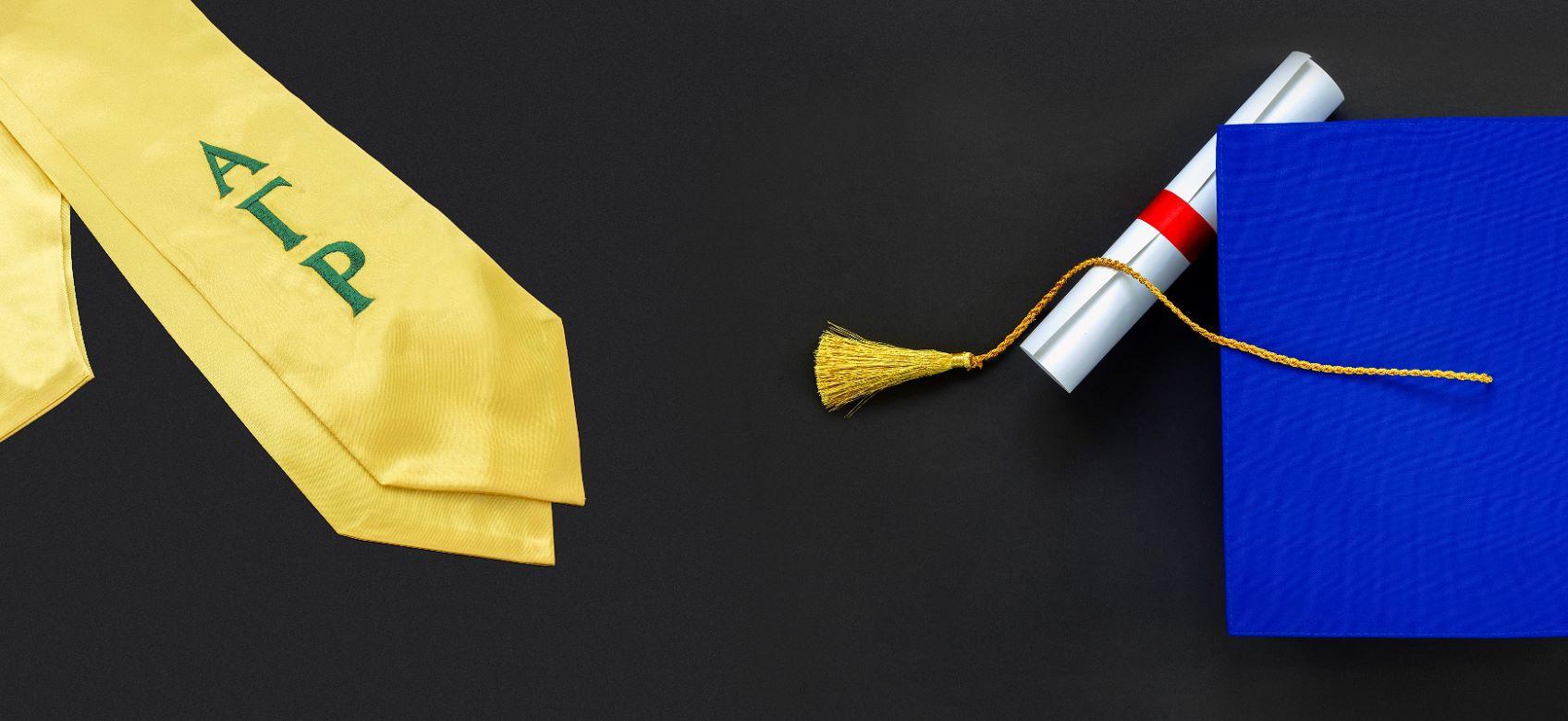 The Collegiate Advisory Council is a collection of eight brothers, selected among their peers to represent the Fraternity's collegiate membership.
   The five new brothers selected to serve the Collegiate Advisory Council's 2-year term: Brayden Beinhart, Eta (Iowa State); Cody Cornell, Alpha Tau (Western Illinois); Justin Eddy, Theta (Missouri); Matthew Fischer, Alpha Psi (Wisconsin–River Falls); and Wyatt Kendall, Nu (NC State).
---
Brayden Beihnhart
Eta Chapter, Iowa State University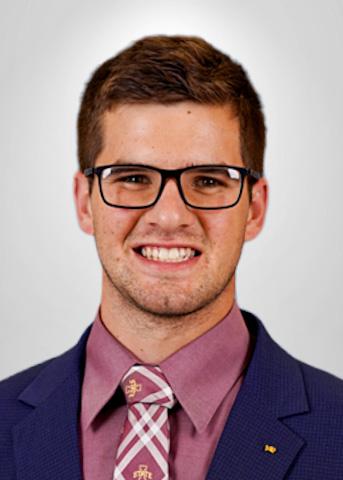 Brother Brayden Beinhart of Eta Chapter at Iowa State University is a junior with a 3.6 GPA. Prior to college, Brayden participated in FFA and National Honor Society and competed in soccer and cross country. At Iowa State University, Brayden has been active in the Iowa Corn Growers Collegiate Club, American Society of Agricultural and Biological Engineers, Iowa Corn Growers Association Collegiate Advisory Team, Iowa Soybean Association Soy Squad, and the American Soybean Association Ag Voices of the Future. Brayden currently serves as Eta Chapter's Vice Noble Ruler of Activities. He is also active on the Interfraternity Council, serving as Vice President of Community Services and Vice President of Council Operations.
   Brayden has run two marathons and recently completed an Ironman 70.3 triathlon. He eventually wants to start a business and grow his family farm. 
---
Cody Cornell
Alpha Tau Chapter, Western Illinois University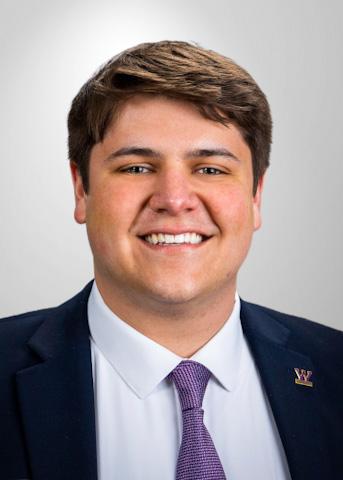 Brother Cody Cornell of Alpha Tau Chapter at Western Illinois University is a junior with a 3.8 GPA. Prior to college, Cody was active in National Honor Society, football, youth ministry, theater, Youth Leadership St. Louis Ambassador, and St. Mary's High School Campus Ministry. Since his career at Western Illinois began, Cody has served on the Western Illinois University Board of Trustees, the Student Government Association, the Interfraternity Council as Vice President of Judicial Affairs, as well as Vice Noble Ruler and Noble Ruler of Alpha Tau Chapter. He also coordinated the Smokin' Hog fundraiser, which raised over $30,000. After receiving his degree in Agricultural Science, Cody plans to work toward a master's degree in business administration and continuing to law school.
---
Justin Eddy
Theta Chapter, University of Missouri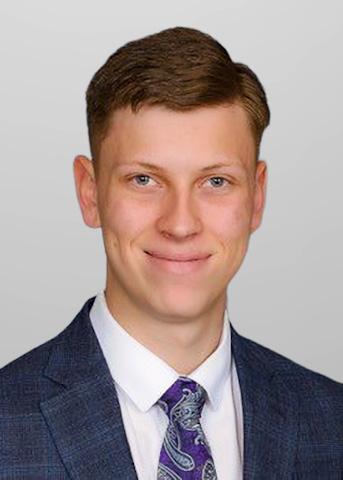 Brother Justin Eddy of Theta Chapter at the University of Missouri is a sophomore with a 3.7 GPA. While in high school, Justin served as Missouri State FFA President, while participating in speech, debate, cross country, and 4-H. At Missouri, Justin has been recognized on the Dean's List Honor Roll, the Collegiate Missouri Farm Bureau chapter, and the Agribusiness Club. He is the Noble Ruler of Theta Chapter, previously serving as Vice Noble Ruler of Finance. After graduation, Justin would like to work as a policy advocate for an agriculture company or commodity group and continue to advocate for agriculture.
---
   Matthew Fischer
Alpha Psi Chapter, University of Wisconsin–River Falls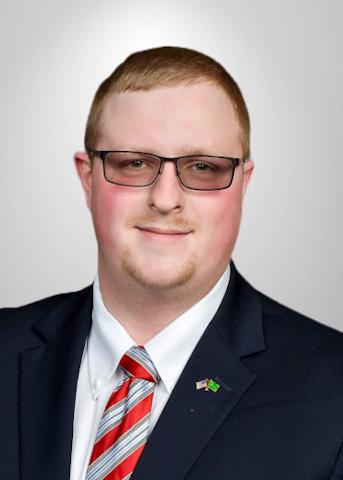 Brother Matthew Fischer of Alpha Psi Chapter at the University of Wisconsin-River Falls is a junior with a 3.8 GPA. In high school, Matthew was active in FFA, Student Council, Choir, and Honor Society. He currently serves as the Fraternity Life Senator on the Student Senate, the UW-River Falls Agriculture Economics Leadership Group, and the UW-River Falls Interfraternity Council as both Senator and President. Matthew also serves as Alpha Psi Chapter's IFC Rep, CAFES Student Council Rep, Chaplain, Philanthropy Chair, Vice Noble Ruler of Alumni Relations, and Website Director. Matthew's plans include joining the Home Office as an Educational Leadership Consultant, eventually pursuing a career in Dairy Cattle Nutrition.
---
Wyatt Kendall
Nu Chapter, North Carolina State University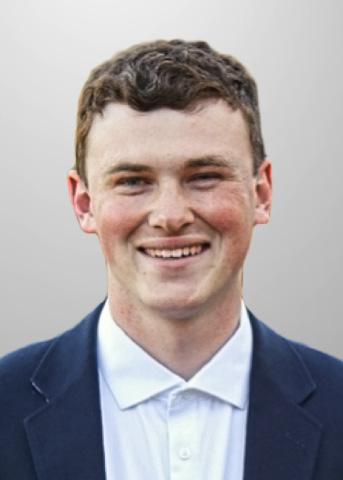 Brother Wyatt Kendall of Nu Chapter at North Carolina State University is a junior with a 3.1 GPA, double majoring in ag engineering and ag business. During high school. Wyatt was involved in 4-H and showing livestock. He won the Jim Butler Award twice at the North Carolina Jr. Beef Livestock Show. He graduated high school with the third highest GPA in his class and received many awards for academic achievements. At NC State, Wyatt is a member of the American Society of Agricultural and Biological Engineers Club, The Young Farmers and Ranchers Club, and serves as the Communications Chair for the Interfraternity Council Executive Board. Within Nu Chapter, Wyatt has served as both Noble Ruler and Vice Noble Ruler of House Operations.
 
   These new members join: Council Chairman Ty Herzog, Alpha Delta (Montana State); Gabe Smoak, Alpha Gamma (Florida); and Cael Alderete, Alpha Lambda (New Mexico State).

   Click Here learn more about the responsibilities of the Collegiate Advisory Council and how to apply.