Donating to the Educational Foundation of Alpha Gamma Rho enables the Educational Foundation to support educational programs and services for the Fraternity including Leadership Seminars, Recruitment Schools, matching funds, Chapter Planning Sessions, Housemother/House Director Forums, Adviser Forums, scholarships and more. All Alpha Gamma Rho chapters who take advantage of the Fraternity's opportunities are impacted by YOUR giving. 
Currently, the Educational Foundation works to fund the following programs:
Matching Funds to Chapters
Undergraduate Achievement Awards
Leadership Seminars
Leadership Seminar Facilitators and Recruitment Schools
4-H and FFA Scholarships
Adviser and Housemother/House Director Awards
Adviser and Housemother/House Director training sessions
Grants for Educational Housing
Chapter Designated Scholarship 
"No interest" student loans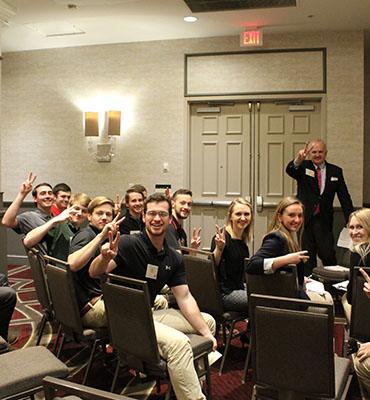 Leadership Seminars
Each year, Alpha Gamma Rho and Sigma Alpha, the professional women's agricultural sorority collaborate to host four regionally held Leadership Seminars. These Leadership Seminars provide a venue for all chapters to come together and learn from their peers on ways to enhance themselves both personally and professionally in a fun and educational setting. In 2019, 88% of AGR chapters attended including 63 chapters and one colony, totaling 384 AGRs. "I was not only able to build a stronger bond with my chapter brothers, I built a bond with brothers from across the country," said one 2019 Indianapolis attendee.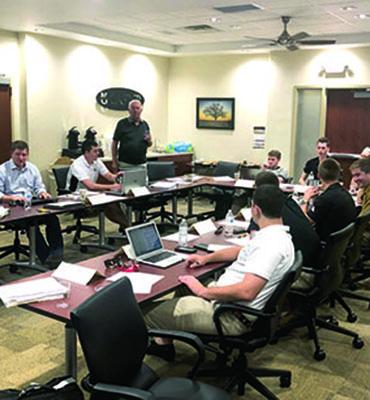 Chapter Strategic Planning Sessions
Chapter Strategic Planning Sessions professionally facilitated by past Grand President Zane Akins help chapters become motivated and create goals which contribute to the successful future of the Fraternity. The day-and-a-half session allows chapter members and alumni to work together building a strategic plan and focus on the future of Alpha Gamma Rho.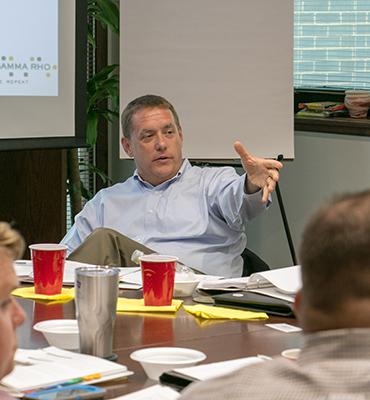 Adviser Forums
While no two chapters are the same, they may face similar issues. The Educational Foundation supports reoccuring Adviser Forums for Advisers and alumni volunteers to discuss important chapter issues in an open dialogue. Attendees walk away from the forum with a plan of action to be effective mentors to their collegiate memebrs.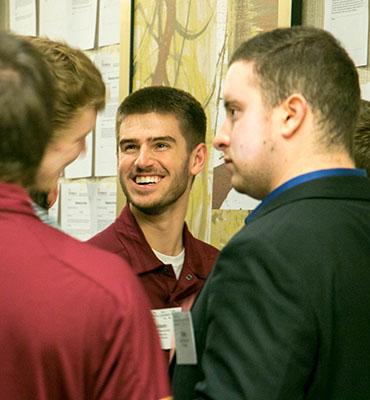 Recruitment Schools
Recruitment Schools serves to train chapter leaders how to recruit and retain the highest quality men to their organization. Time is spent developing and refining recruitment techniques, creating recruitment plans and elevating capacity of our membership to attract future leaders to their chapter. Recruitment Schools are held twice a year, facilitated by Phired-Up Productions, a nationally recognized specialist in organizational growth and development. 
Scholarships
During the 2018-19 school year, the Educational Foundation issued more than $140,000 through over 240 scholarships to 200 individuals. The scholarships are funded by the Loyalty Fund, Chapter Endowed funds and matching grants. 
In the summer of 2018, 17 brothers were awarded Scholarships through the Educational Foundation. During the application process, brothers share how their involvement in Alpha Gamma Rho prepares them for their futures and what their membership in the Fraternity means to them. 
"Membership in Alpha Gamma Rho means I have an organization that believes in me, and I have potential to succeed in the future. I see how important AGR is with molding young members from freshman year into being presidents and leaders on campus and in the community. This process continued into the workforce with many members hiding high-end positions within agriculture companies. I also feel that within my four years, I have learned I need to be a mentor­—someone the underclassmen can look up or talk to. My hopeful lasting-impression would be knowing when I graduate, my brothers can say they want to become a leader or mentor like me."  – Trey Wiese, Iowa State Class of 2019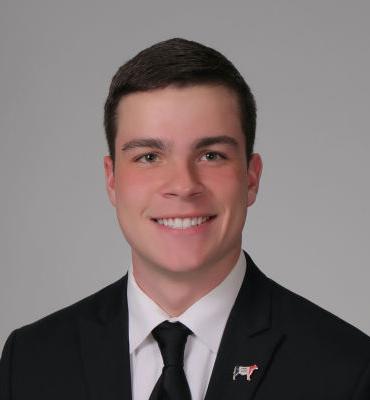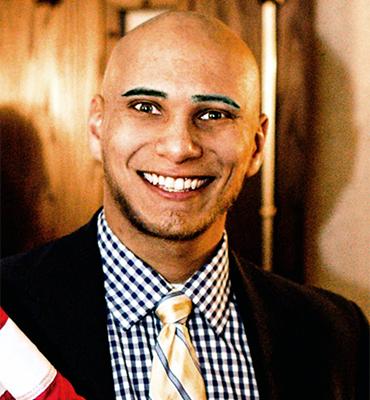 "I intend to use my academic education from my degree in Agriculture Science and Technology, my minor in Sustainability, and CIVICUS citation, as well as my leadership and network experience from Alpha Gamma Rho, not only to make myself the best person I can be, but also create a stronger, socially-accepted and environmentally-conscious agriculture industry. I plan to continue to create career opportunities for other AGR's in the future. I have gained a great deal of leadership, communication and problem-solving experience through AGR and extracurriculars, and intend to bring them to enhance the future of agriculture." – Michael Wijesinghe, Maryland Class of 2019