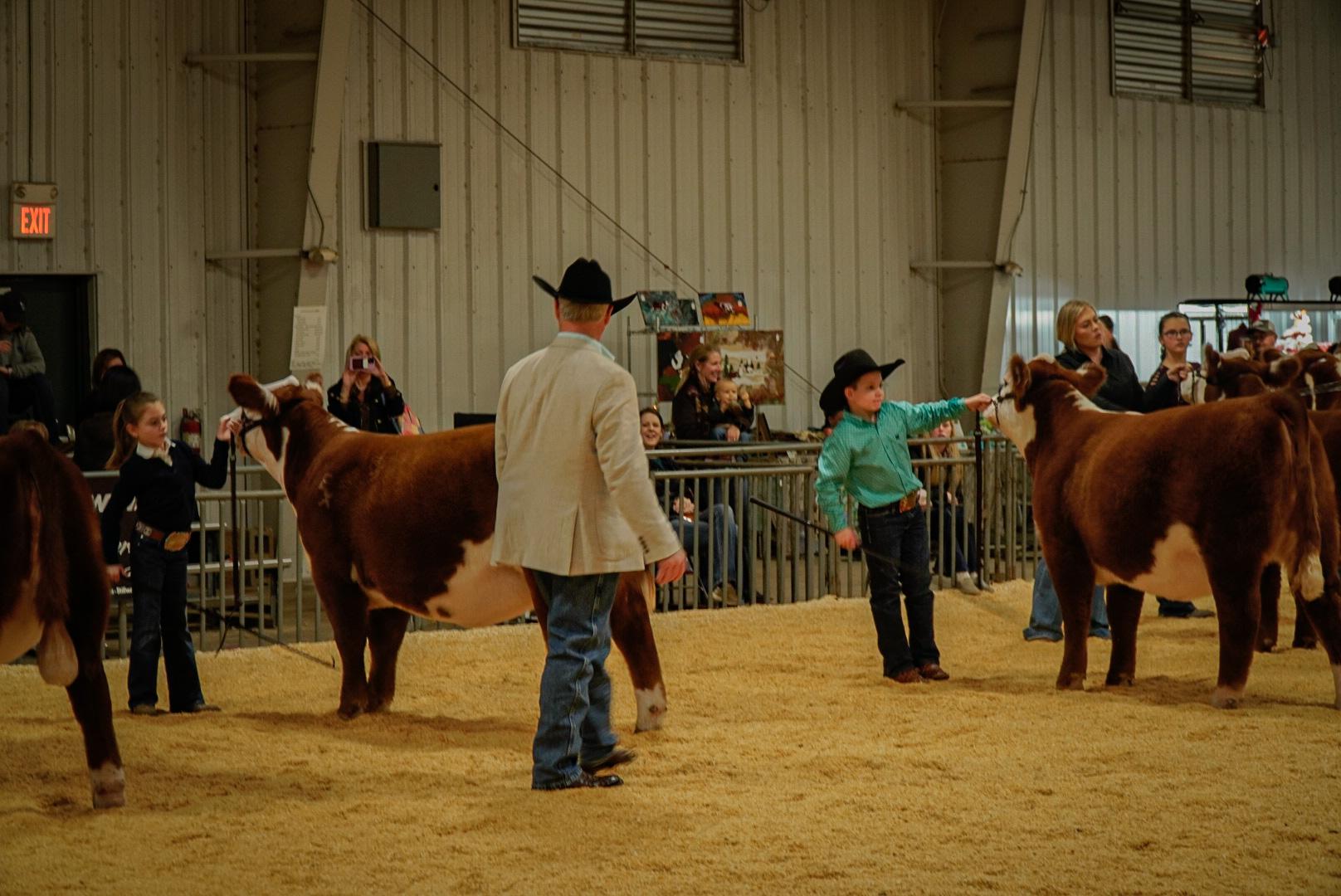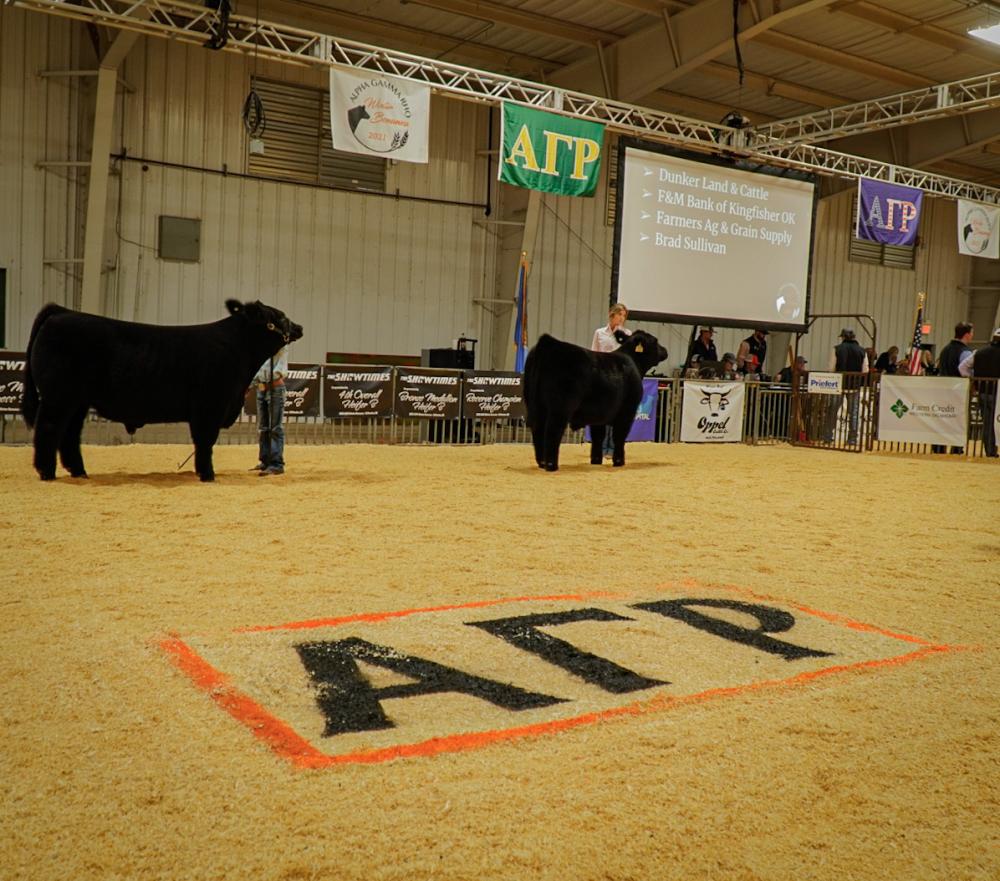 Alpha Gamma Rho values are at the heart of every chapter and brother who is a part of the National Fraternity. Pi Chapter (Oklahoma State) embodies the values of AGR through its Winter Bonanza philanthropy event, which was held December 3-5. Brother Bobby Marchy was the Director of this year's show and said this was the most exhibitors they have ever had at the Winter Bonanza.
There were 291 exhibitors, and 112 steers and 292 heifers shown. An event that takes place before the Winter Bonanza livestock show known as the Heart of A Champion, which allows 74 students with special needs to interact with farm animals, and learn more about the industry.
Brother Marchy along with Brothers Traber Smithson, Joseph David and Colby Perry were part of the leadership team that organized this year's Winter Bonanza.
Every year, Pi Chapter selects an individual or family who is involved in agriculture and is going through a rough time to receive all proceeds gathered by the event. According to the AGR Winter Bonanza website, each exhibitor is given the opportunity to donate 10% of their winnings to this cause.
This year, the chapter chose to support Jerry Fitch, a professor of animal and food sciences at Oklahoma State, and his wife June, who is currently battling cancer. The chapter collected more than $50,000, which will be awarded to the Fitch family next semester. Brother Marchy said the chapter also plans on making Jerry Fitch an honorary initiate of the Pi Chapter in January 2022.
"The Men of Alpha Gamma Rho are rooted in agriculture, community service and exemplifying both professional and personal development. Each year we coordinate two events to share the values agriculture and service by executing our 21st annual Winter Bonanza Jackpot Show along with our Heart of a Champion Special Needs Livestock Show. This year all the proceeds will be donated to Fitch Family from Stillwater, Ok. and Oklahoma State University's Pete's Pantry, who both encompass the same common values of service, agriculture and faith," Brother Marchy said.
Pete's Pantry is a student-run initiative that advocates for reducing food insecurity across the Oklahoma State campus.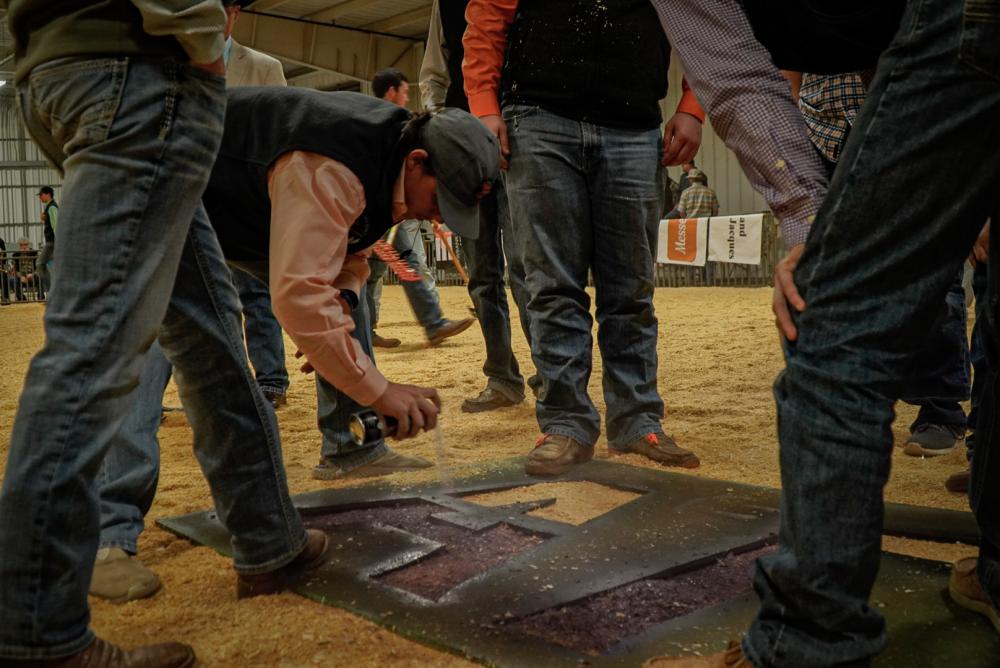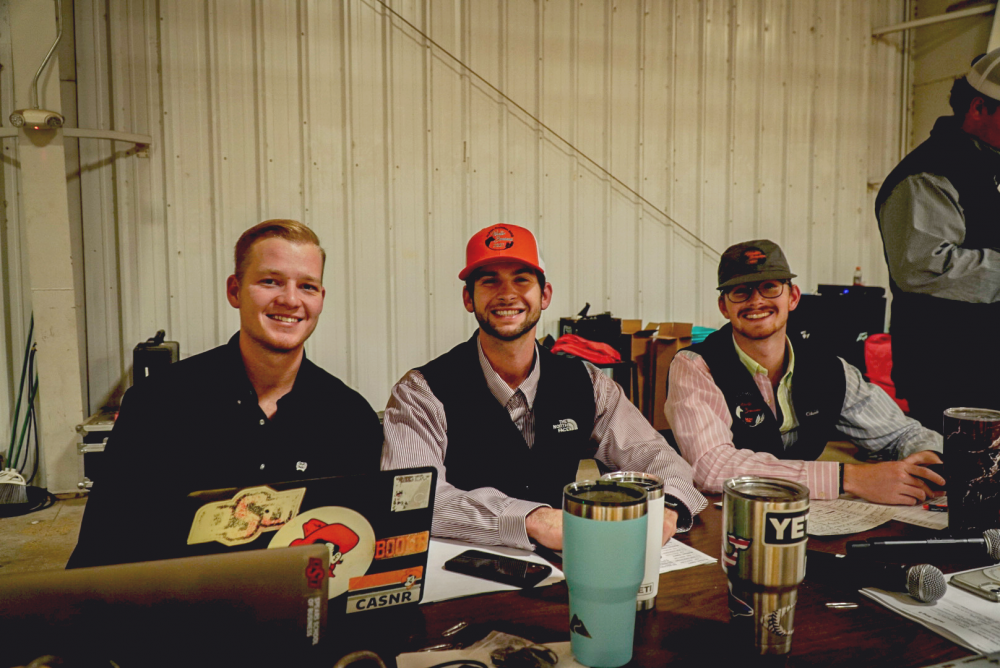 He explained that the Winter Bonanza event is completely collegiate-ran and is something the chapter takes with great pride. The chapter typically begins planning in March or April so they can make reservations of the buildings to host the show among other planning details.
Brother Marchy said he became involved with the Winter Bonanza show his freshman year and has been part of the event ever since. He said this year's show was by far the best with the number of exhibitors and because ESPN attended since the chapter arranged to display the Big 12 Conference, which was playing during the event.
Brother Marchy said what he enjoys most about the Winter Bonanza is that he and his chapter are able to give back to the local community and support an initiative that goes with the values of agriculture and Alpha Gamma Rho.