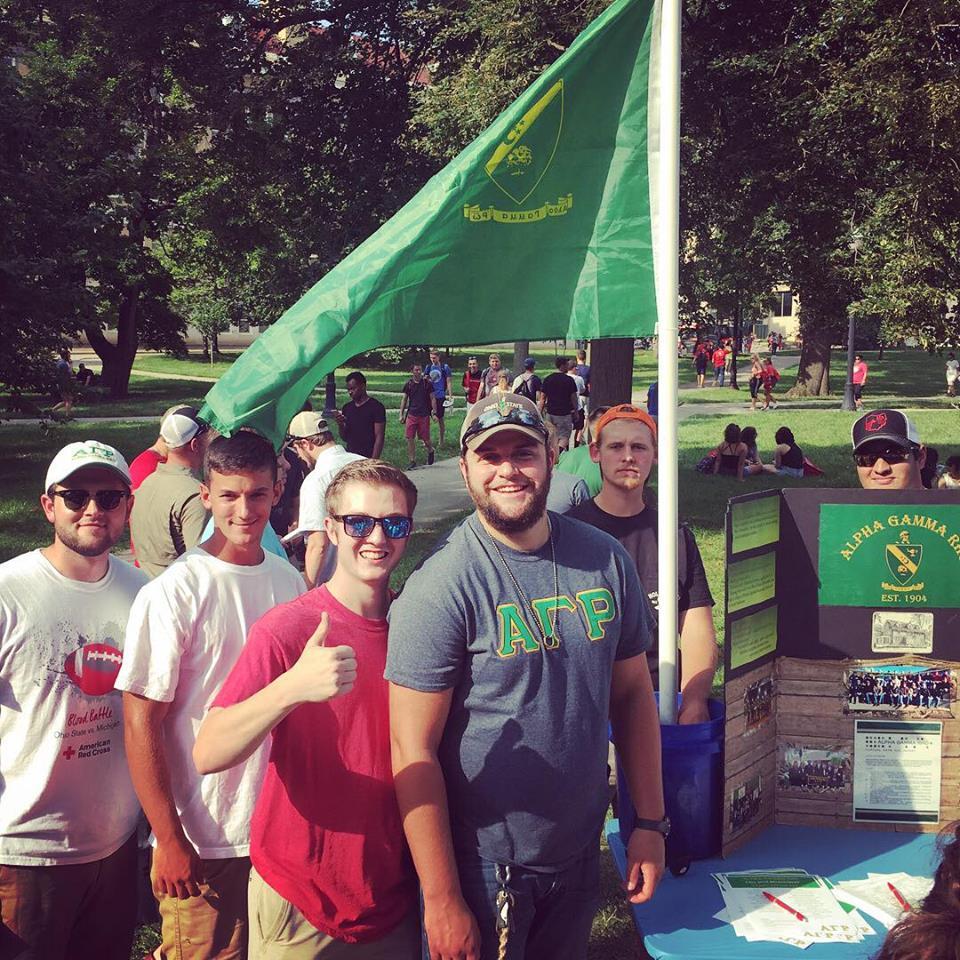 By Rex Martin

AS UNIVERSITIES AND COLLEGES OPEN THEIR DOORS to a more "normal" fall, new students will look for opportunities to find their place on campus. For many men, they may think about Greek recruitment and becoming a fraternity brother. There are a lot of questions they may ask themselves. There are a lot of questions their Parents might also be asking. I know there has been plenty of negative news about being in a fraternity. It would only make sense you go into this decision with much forethought.
As you might have read earlier in the Sickle & Sheaf, recently one of the most comprehensive research studies ever conducted on Greek life, was just completed. Why Greek? This is what we found out:
Affiliated alumni had great experiences in college. 

They were nearly four times as likely to have all six of the key support and experiential learning experiences (such as a mentor who encouraged them).

They felt more connected to their schools.

Affiliated alumni are more likely to strongly agree their education was worth the cost and they are more likely to donate to their institution.

Affiliated alumni get great jobs.

 Over half had a job waiting when they graduated or within two months.
Four in 10 say a member of their fraternity or sorority helped them find an internship or a job.
 Affiliated alumni are more satisfied with their lives.

 We are five times more likely than non-affiliated alumni to rate our present lives a 10 on a 10-point scale. Here is the polling number I like the most. 84% of affiliated alumni said they would do it all over again! Why AGR? We know since 1904 we are Making Better Men.
As I travel the country, I see the amazing strength of brotherhood among our collegiate members. It got them through a very difficult year. It will help them through future years. AGRs are leaders at their colleges. AGRs get the best internships and the best first jobs in many of their ag and agrelated sciences. Fraternity members have higher GPAs than unaffiliated students, and AGRs are usually near or at the top of fraternities in this category.
I know what a positive experience being an AGR was for me. It was a place to call home with brothers who had similar values. I also know what a difference it has made to me after college. I have worked with AGRs throughout my career. That network of brothers has never let me down and I am very grateful for it.
When I am together with AGRs who have had a long successful career, they still enjoy the bonds and the relationships that only an AGR brother knows. Why AGR? I can't imagine not being an AGR. As we say, it is four years and a lifetime. I would not have it any other way.