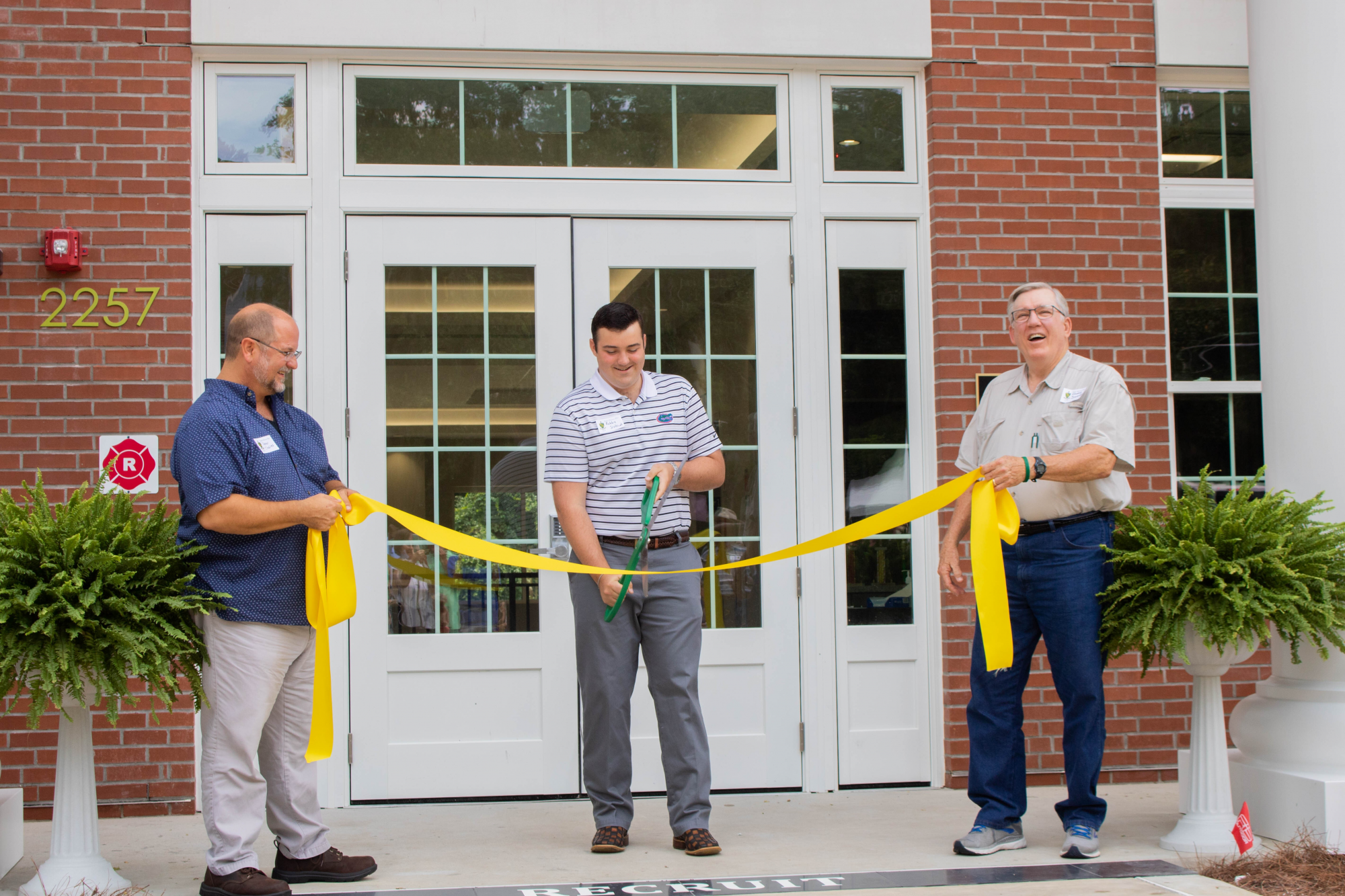 It's not unusual for the University of Florida's Institute of Food and Agricultural Sciences (UF/IFAS) to have a dozen contacts with Brother Peter Chaires from Alpha Gamma Chapter (Florida) in a day, between the emails, calls and visits.
Peter offers full-time feedback. UF/IFAS listens to the voice of industry as often as stakeholders can deliver it, but Peter is perhaps the most consistently vocal. Part of that is his professional role as the Executive Director at New Varieties Development & Management Corporation (NVDMC), a company that aids citrus growers in access to new varieties of citrus to keep them competitive in the market, that puts him in the UF/IFAS orbit.
But another part is Peter, a fourth-generation Gator, giving to a university and fraternity he loves.
In fact, it was Alpha Gamma Rho that set him up for a career in citrus. Chaires grew up in an ag family, but when it was time to go off to university, his dad forebade him from entering the UF College of Agricultural and Life Sciences (CALS). To pursue the kind of degree his father approved of, he enrolled in the business school.
Despite his choice in major, Peter's heart was in agriculture, so he joined AGR to stay connected. It was the social center of his college experience, and it has in the decades since been an essential part of his professional network that helps make him such an effective leader for Florida agriculture.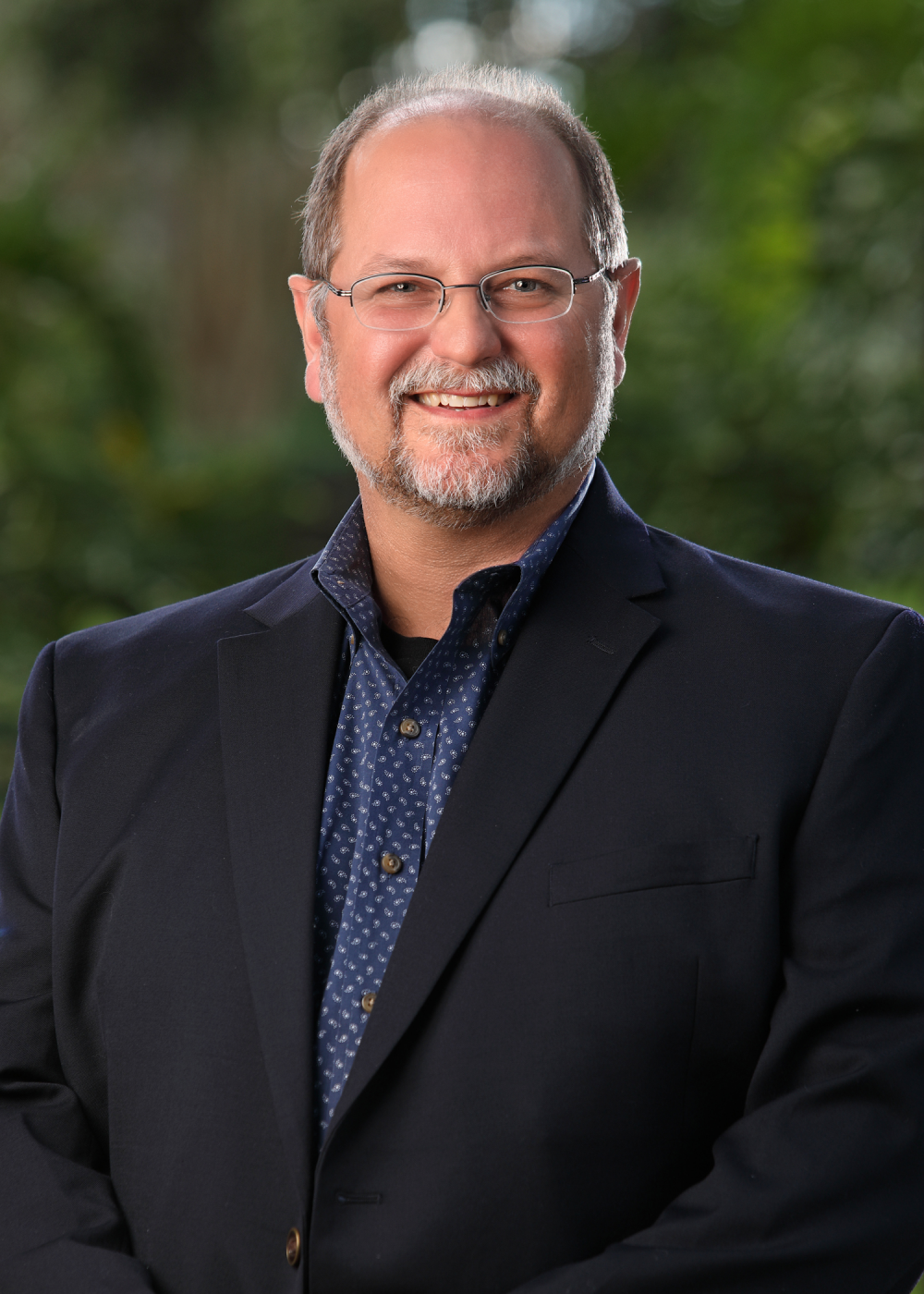 Peter volunteered to serve a two-year term as Alumni President of the Alpha Gamma Chapter. In this position he has worked with the Fundraising Committee, co-chaired by AGR brothers and Florida ag legends Bernie Lester and Edward Smoak, to build a new chapter house. Peter also worked with AGR alumnus and recent Florida Agriculture Hall of Fame inductee Reggie Brown, who chaired the Closing Committee for the fundraising to construct the new chapter house.
A couple of months ago, eight years into that two-year term, Peter presided over a ribbon cutting to formally open the new chapter house with 32 beds. After years of being scattered across campus, AGR's brothers seeking careers throughout Florida agriculture industry are now together.
Peter did as much as anyone to ensure that the citrus industry connected with the University of Florida's CALS throughout the course of the pandemic. With the citrus display days on hold, Peter arranged for industry participants to visit the Citrus Research and Education Center in Lake Alfred to pick up samples and submit feedback online. Even during "normal" times, he sometimes picks up and delivers samples himself to get industry members' feedback between display days.
So now that UF/IFAS is mostly back to in-person fruit/juice displays, Peter is back to organizing them in Lake Alfred, Fort Pierce and in University of Florida Associate Professor of Horticulture Jose Chaparro's teaching grove in Gainesville. Peter has extensive connections to attract a cross section of attendees—growers, salespeople, packers and nursery operators.
As executive director of the NVDMC, Peter is at the center of the search for HLB-tolerant trees. As he mentioned during a recent UF/IFAS "All in for Citrus" podcast, there are tens of thousands of potential cultivars in the pipeline.
NVDMC sponsors work to evaluate the creations of Jude Grosser, Professor of Plant Cell Genetics; Chaparro and Fred Gmitter, Professor of Horticulture Sciences, based on the answers Peter gets to his guiding question, "What do you need to get across the finish line?" That is, getting a variety into nurseries and groves.
I consider Peter a citrus servant leader as he is an alumnus of our Wedgworth Leadership Institute for Agriculture and Natural Resources, an organization that helps with developing leaders in Florida's agriculture and natural resources industry. He also helps UF/IFAS get the most out of what it has, whether that's our students, our breeders, our development team or our administration.
With the UF AGR house and the brothers moved in, Peter took on yet another service role for the agricultural branch of the university. He recently agreed to serve as chair of the UF/IFAS Special Help for Agriculture Research and Education (SHARE) Council, helping raise money and increase engagement with our research, extension and education.
I'm not the only one influenced by his loyalty to UF/IFAS. His son Jacob is a fifth-generation Gator, scheduled to graduate in the fall from UF/IFAS CALS with a degree in environmental management of agriculture and natural resources.
Peter came home from the hospital as a newborn swaddled in orange and blue, he jokes. The industry, UF/IFAS and AGR benefit tremendously from his lifelong connection with his alma mater.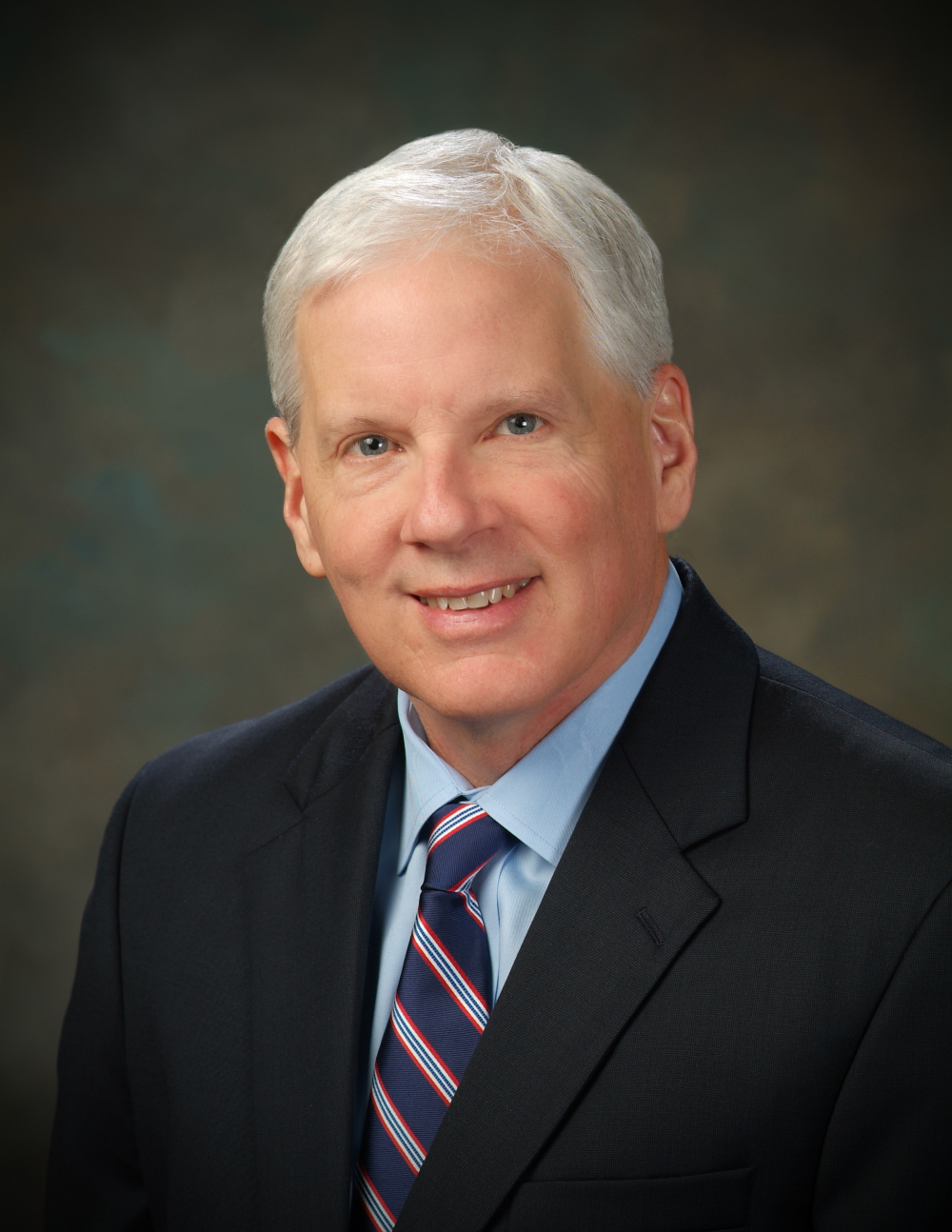 By J. Scott Angle
@IFAS_VP
J. Scott Angle is the University of Florida's Senior Vice President for Agriculture and Natural Resources and leader of the UF Institute of Food and Agricultural Sciences (UF/IFAS).