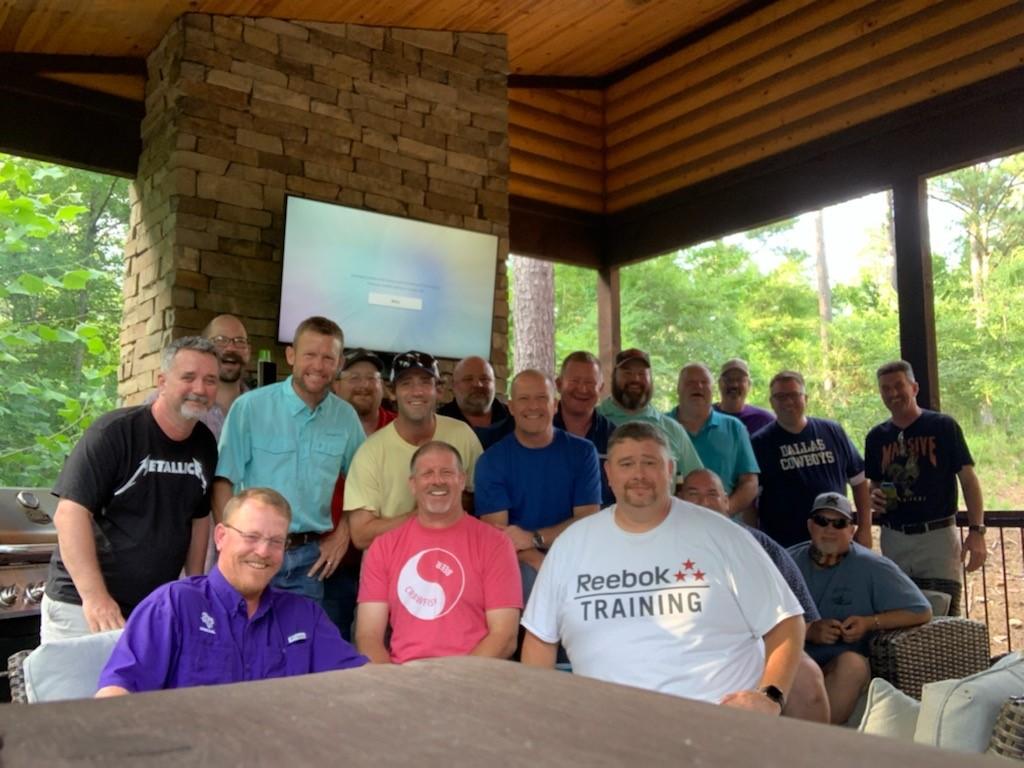 The Beta Chi Alumni Association at Stephen F. Austin State University held its first large alumni gathering in over a decade June 25, 2021. Beta Chi Chapter brothers from 1993-96 came together in Broken Bow, Oklahoma, for their first ever "Old Farts" alumni event where they spent their time in a cabin catching up and finding ways to help their current collegiate members recruit new members.
Brother David Gano was one of 19 alumni who attended the event. He said there were only three alumni who couldn't make it due to other conflicts, but would have come if they could.
"This was a good way to get together," Brother Gano said. "The last time a lot of us have gotten together was at the passing of one of our brothers."
He noted that himself and some of the other alumni agreed that they didn't want to only see one another when one of their brothers passes away, so they planned the "Old Farts" alumni event.
Brother Gano said considering the size of the Beta Chi Chapter, he felt they had a great turn out. Many of the brothers split into groups to participate in activities such as hiking, golfing and hanging out at local breweries.
While spending time together and telling stories from their time as collegiate members, the alumni also discussed how they may be able to help or incentivize recruitment in their Chapter. Brother Gano noted that recruitment for the Beta Chi Chapter is lower than it has been in the past, so the alumni set to coming up with some ideas to possibly take to the chapter in hopes of increasing recruitment.
Brother Gano said after the first successful "Old Farts" event, they plan on holding this event every year around October. He hopes to reach other alumni that they were not able to this time around and have an even bigger event.
"It's going to be opened up not just to them old guys, we're going to open it up to any alumni that want to participate in it," Brother Gano said.