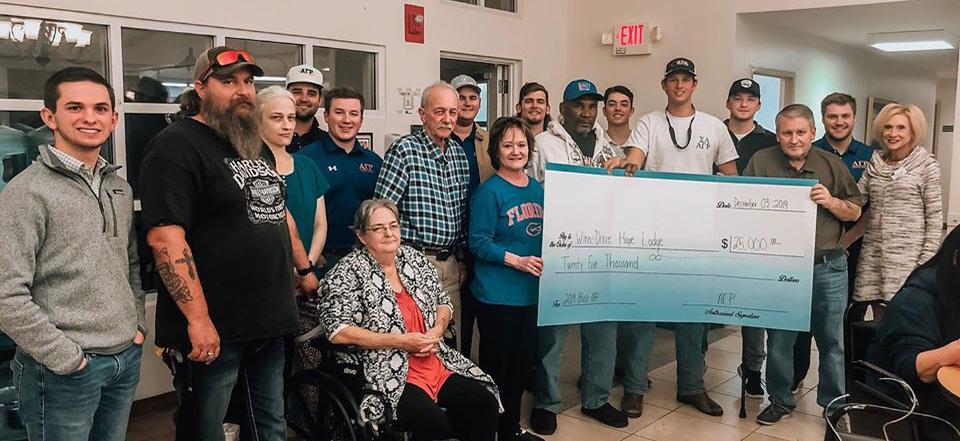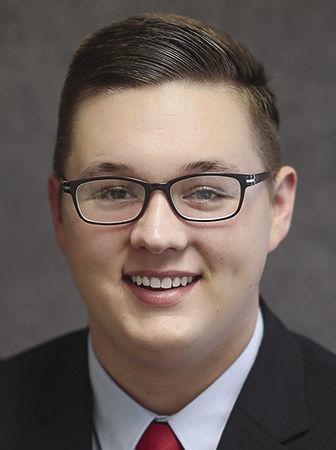 Benjamin Kronberg, Iota Chapter (University of Wisconsin-Madison) undergraduate was recognized by the Wisconsin Holstein Association as a Distinguished Junior Member at the Wisconsin Holstein Association's Junior Holstein Convention on January 4.  Congratulations Benjamin! Read the full news article here.
Thomas Leonard ("Len") Cotton, Alpha Iota Chapter (University of Arkansas) alumnus has been appointed by Arkansas Governor, Asa Hutchinson to serve on the Arkansas Tech University Board of Trustees. Cotton is a cattle farmer from Dardanelle has a long-standing history of volunteering in the state of Arkansas and previously worked for the Arkansas Department of Health until retiring in 2009. Congratulations brother! Read the full news story here.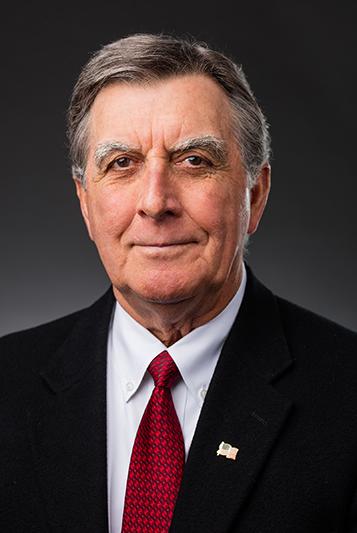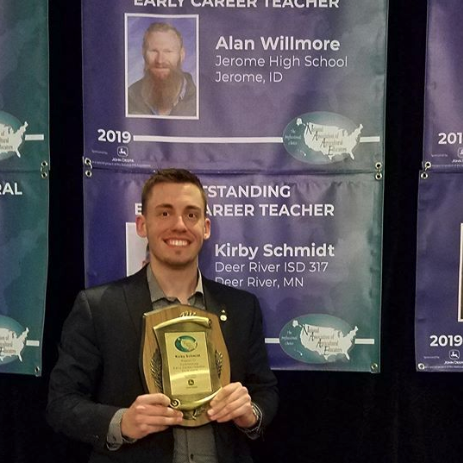 Kirby Schmidt, Lambda Chapter (Minnesota) alumnus was awarded the Outstanding Early Career Teacher Award for Region III by the National Association of Agricultural Educators. The outstanding Early Career Teacher Award is meant to encourage young teachers to remain in the profession and to recognize their participation in professional activities. Congratulations Kirby! See more winners and other award information here.
Blake Brodersen, Beta Rho Chapter (Northwest Missouri State) undergraduate is spending this spring interning at the Missouri State Capitol in Governor Mike Parson's office. Beta Rho's Facebook quoted Blake saying, "[his] duties include anything from general office work to attending meetings and researching legislation." During his first week, Blake also helped plan the annual State of the State address. Congratulations Blake!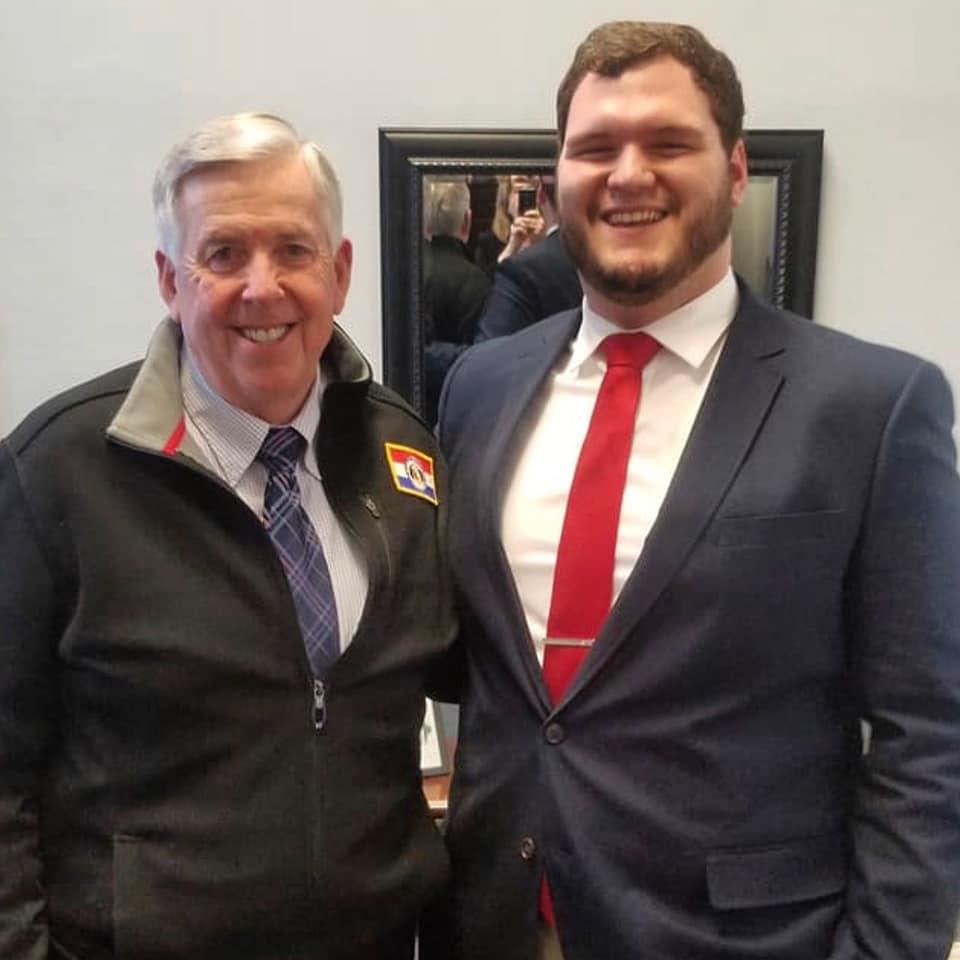 Jesse Singerhouse, Alpha Psi Chapter (University of Wisconsin-River Falls) alumnus took over as General Manager/CEO for Dunn Energy Cooperative in Menomonie, WI. Dunn Energy is an electric cooperative serving about 11,000 meters. Singerhouse has been with the Cooperative since 2000 in a variety of positions, most recently as Assistant General Manager. Graduate of UW-River Falls with a degree in Ag Education in 1998 and an MBA in 2007. Jesse is currently serving Alpha Psi as Alumni Treasurer and has previously served as Alumni President. He was a Grand President's Award recipient in 2015 and served his chapter as Noble Ruler and VNR Alumni Relations while an undergraduate.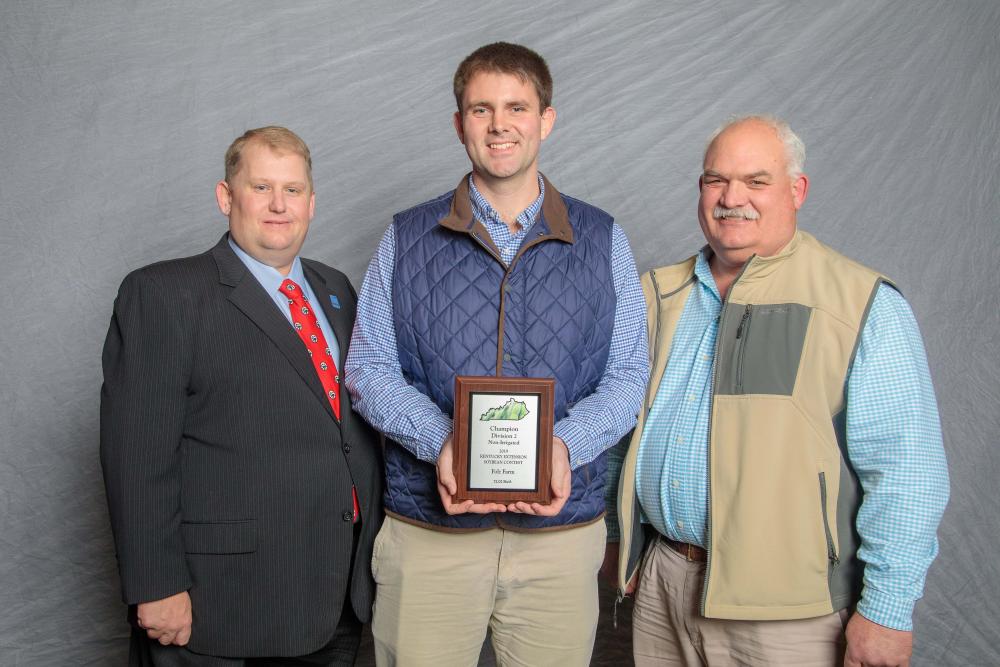 Alpha Omega Chapter (Murray State) alumni Thomas and Tom Fulz of Christian County, Kentucky were awarded the First Place District II Non-Irrigated Award in the 2019 Kentucky Soybean Yield Contest at the 2019 Kentucky Crop Production Awards. Congratulations brothers! Read more here.
Alpha Gamma Chapter at the University of Florida donated a check worth $25,000 to the American Cancer Society Winn Dixie Hope Lodge from the funds raised by our brothers, friends, and alumni during this year's "Buck-Off" philanthropy event! Good work, brothers!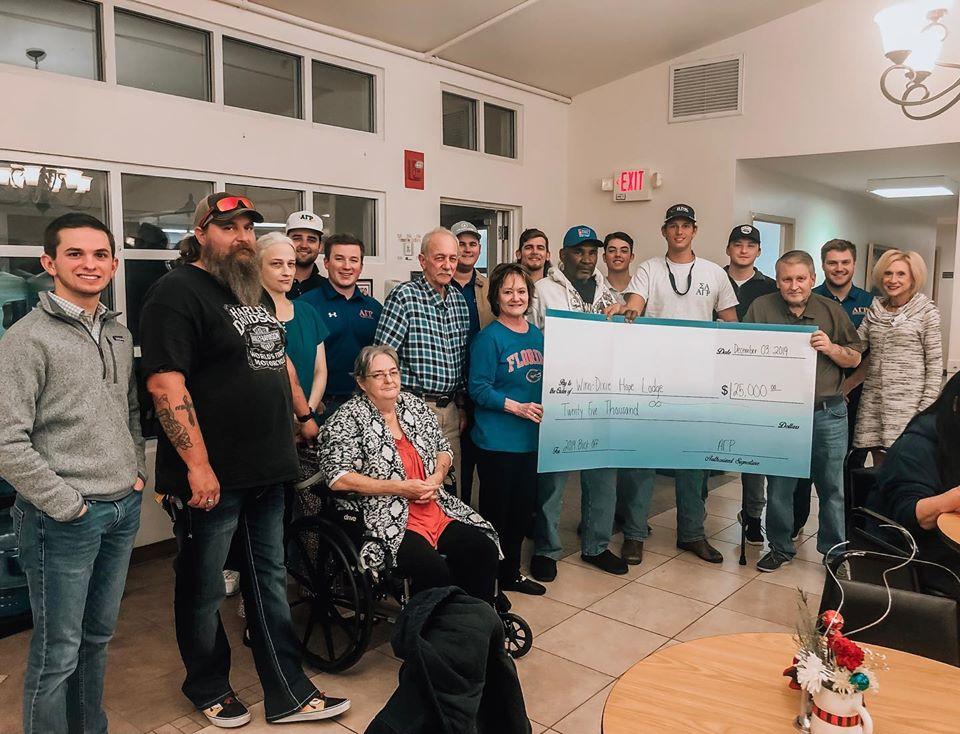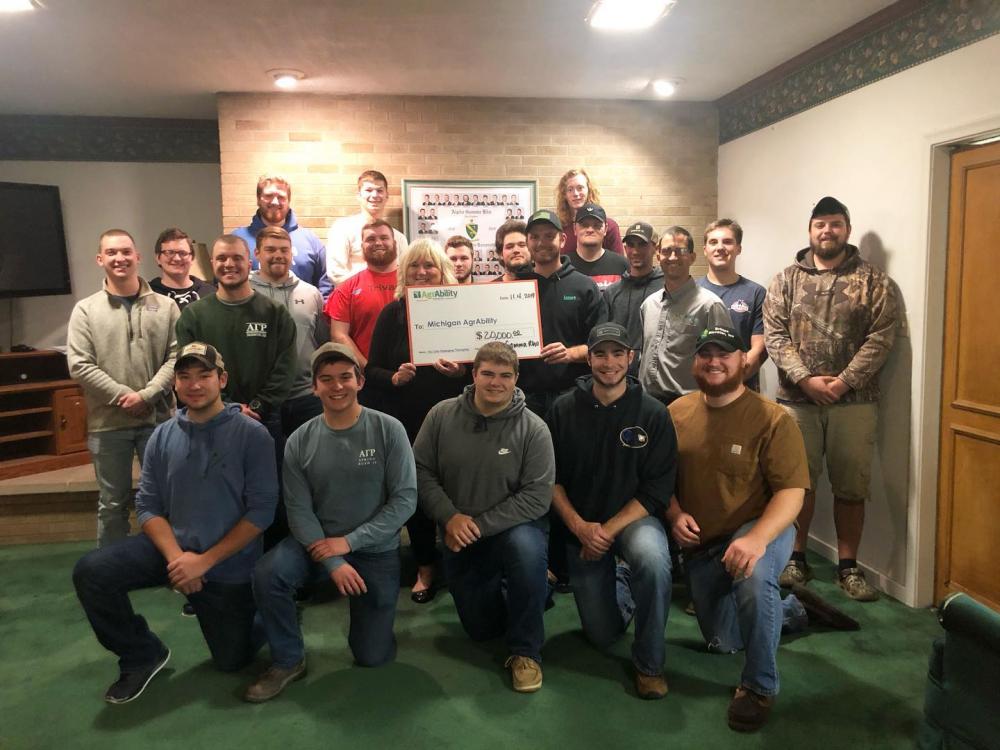 Tau Chapter at Michigan State University is very proud to make a charitable donation of $20,000 to Michigan AgrAbility. AgrAbility is an organization that is a life changer for disabled farmers around the country. Learn more about AgrAbility here. 
Jeff Rowe, Eta Chapter (Iowa State University) alumnus was recognized as the Agricultural Business Club's Outstanding Alumni in 2018. This month, Iowa State University College of Agriculture and Life Sciences released "Q&A with Syngenta's Global Seeds President," highlighting Rowe's time at Iowa State, his experience and expertise in agriculture and Syngenta along with some advice and insight for incoming students. Congratulations on all of your accomplishments brother! Read the full Q&A here.