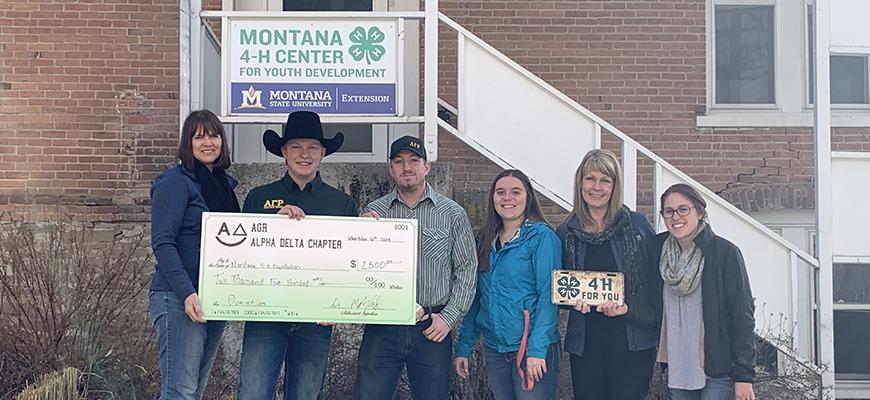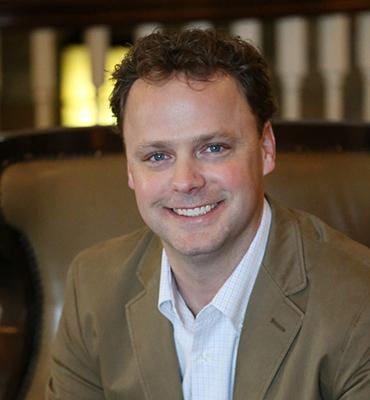 Mike Taylor, Eta Chapter (Iowa State) alumnus received a College of Agriculture and Life Sciences (CALS) Outstanding Young Professional Award at the 2019 Homecoming. The award honors mid-career CALS alumni or friends who have distinguished themselves through significant advancement and achievement in their discipline, field or area of expertise. Read more about the award and Mike Taylor here.
Alpha Omega (Murray State) alumnus Curtis Dame received the 2019 Outstanding Young Agriculture Alumnus Award during Homecoming. Read more here.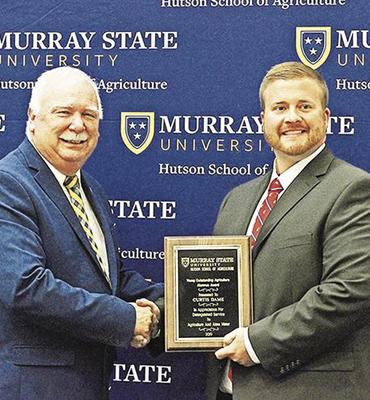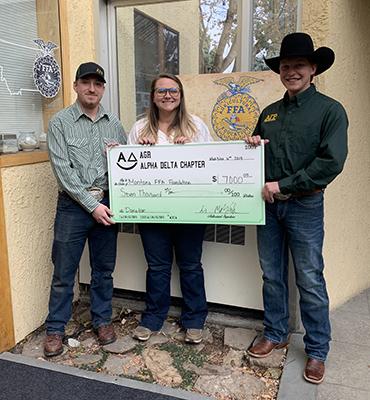 The Alpha Delta Chapter (Montana State) raised over $40,000 which was donated to Farm Rescue, Heroes and Horses, the Montana 4-H Foundation and the Montana FFA Foundation. Great work brothers!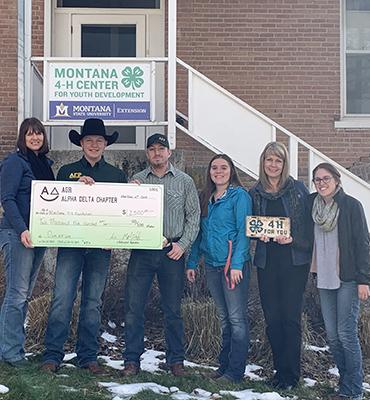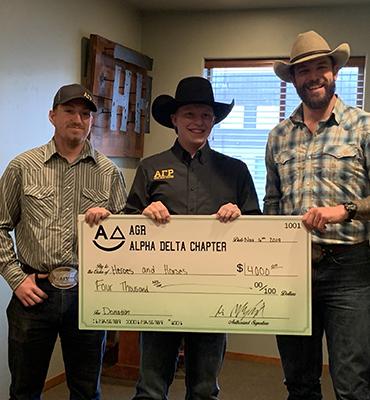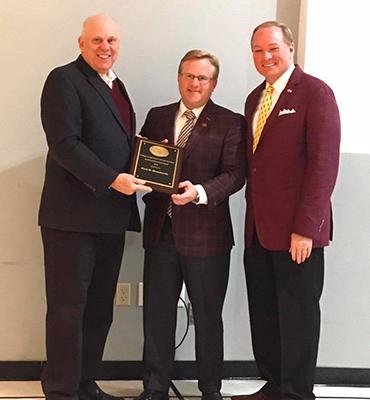 Kent Bloodsworth, Beta Tau Chapter (Mississippi State) alumnus received the Mississippi State University Ag Alumni Achievement Award.
Alpha Gamma Chapter (University of Florida) was recognized at the 2019 Annual Greek Awards Banquet receiving the following awards: Outstanding Community Service, Outstanding Collaboration and Outstanding Scholarship Program. Case Emerson, 2018-19 Noble Ruler of Alpha Gamma Chapter was recognized as the Buddy MacKay Greek Person of the Year and the James E. Scott Living the Ritual recipient. Congratulations!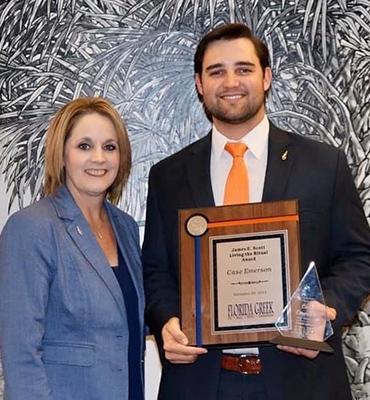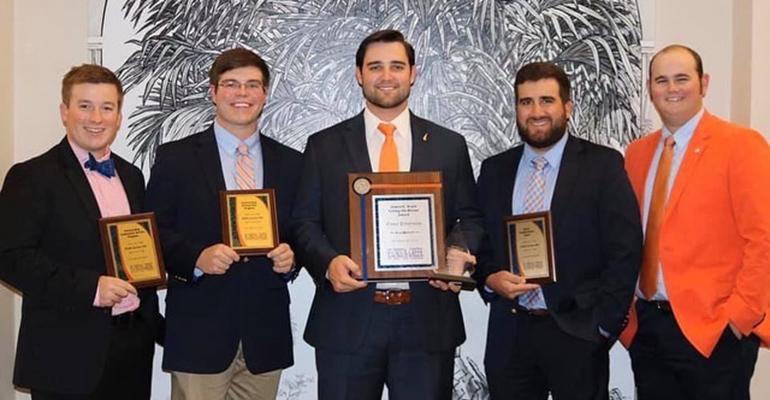 Epsilon Chapter (North Dakota State) alumnus, Rob Wacker began creating one of a kind artwork using scrap metal he has on hand. He began entering art shows and galleries this year and has earned Best of Show and the Purchase Award in the Pensacola area. This year is just the start as he continues to create art pieces. You can find his work through his Facebook page or on Instagram.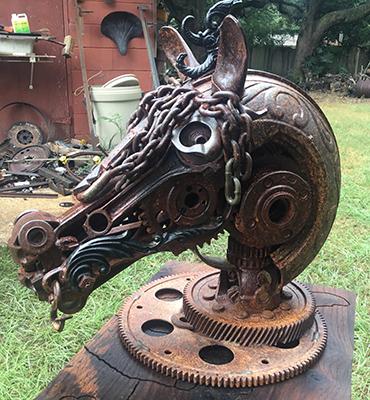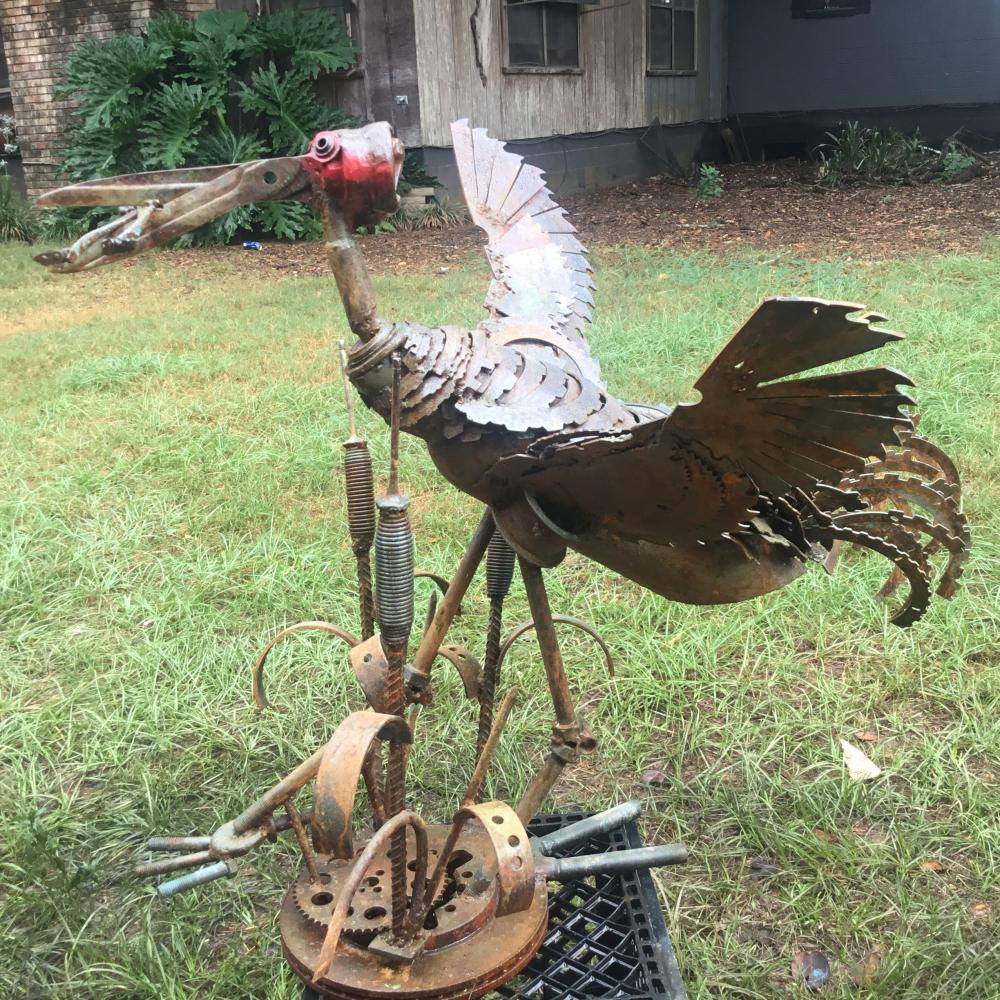 The Beta Nu Chapter (Texas A&M) hosted its first-ever "Rho-deo" for kids with special needs as a way to give kids hands-on rodeo fun. Read the news story here.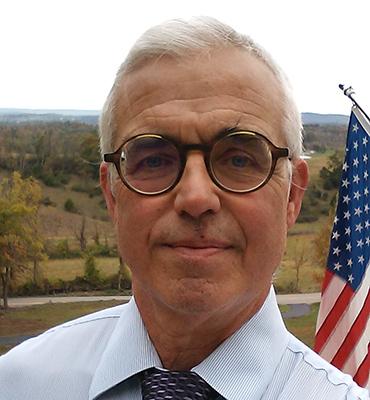 Colville Hutchinson started as Beta Eta Chapter's (Virginia Tech) new Adviser in the fall. Brother Hutchinson is an alumnus of the chapter and is retired. Be sure to welcome him this spring at future events!
Brothers of the University of New Hampshire Omega Chapter volunteered as a community service project to assist with hiking trail maintenance at the RiverWoods Continuing Care Retirement Community in Exeter, NH. Great work brothers!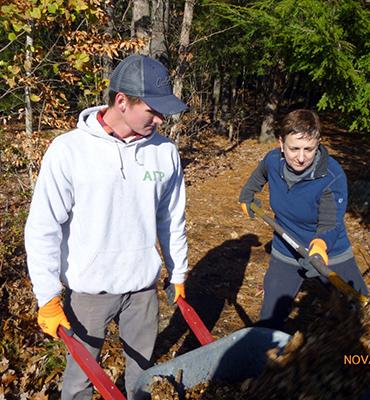 Epsilon Chapter (North Dakota State) alumnus, Andy Maier and his wife were recently selected to participate in the Red River Valley Emerging Leadership Program. The Program was developed to provide opportunities to rural leaders to develop and expand their leadership skills.