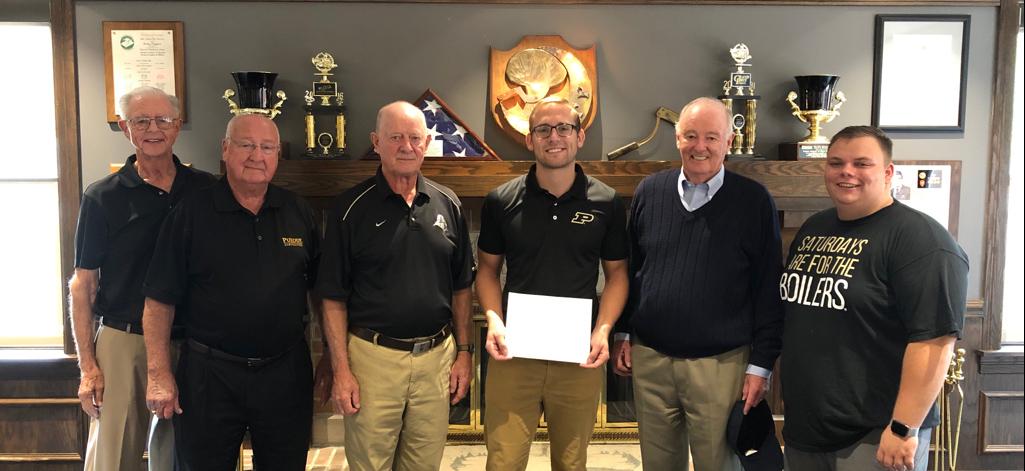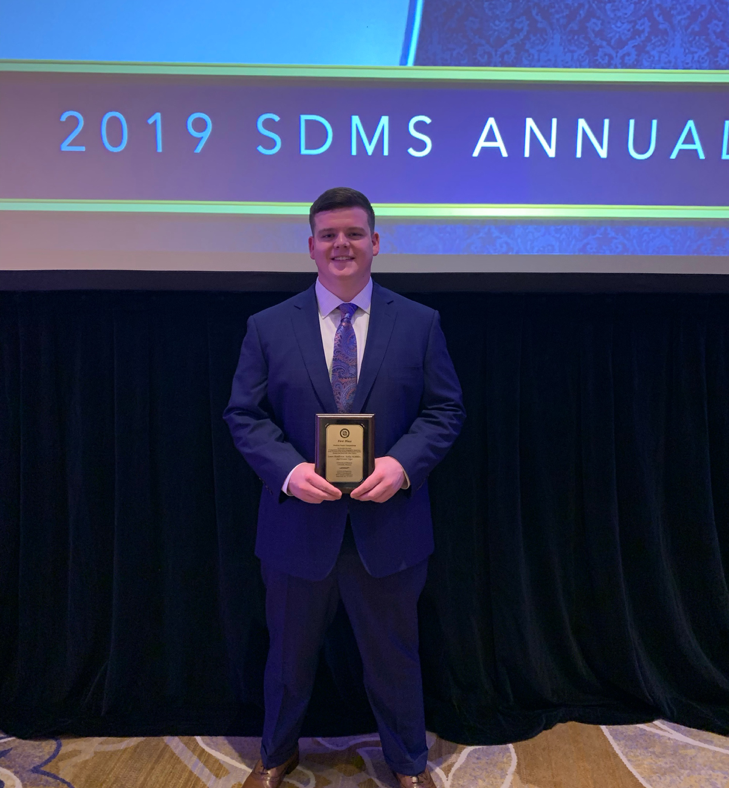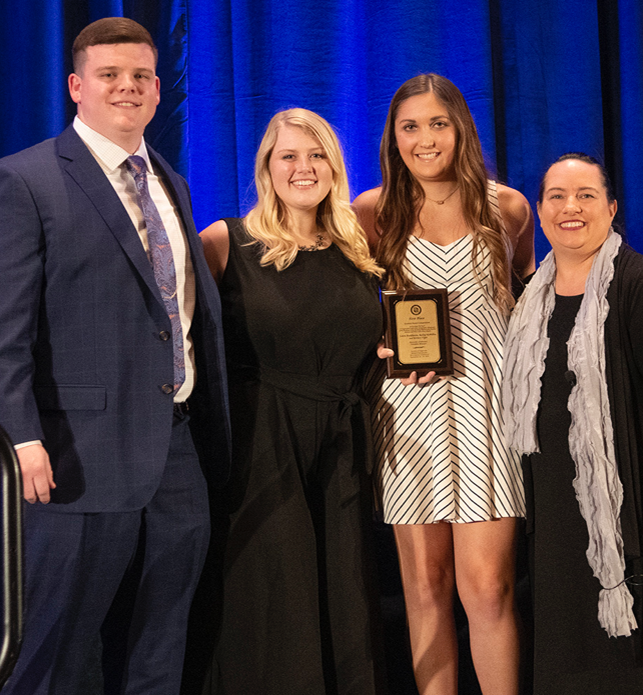 Bailey McMillen Theta Chapter (University of Missouri), is a current senior at the University of Missouri majoring in health science in clinical and diagnostic sciences with an emphasis in diagnostic medical ultrasound. McMillen recently earned first place in the undergraduate research competition at the Society of Diagnostic Medical Sonography Conference for he and his team's research comparing the sonographic appearance of the thickness of the intestinal wall between healthy patients and those with celiac disease. The research concluded that patients with celiac disease will have an inflamed small intestinal wall thickness compared to healthy patients if they are not compliant with a gluten-free diet. McMillen is thankful for the brotherhood and encouragement that the Theta Chapter provides as he works towards his career.
Lyle Orwig, Alpha Chapter (University of Illinois) alumnus, receives Livestock Publications Council's Headliner Award. The Headliner Award is presented each year to a deserving individual for their service to the livestock industry. Orwig has been involved in agriculture since an early age, growing up on his family farm in east-central Illinois. In 1992 he co-founded Charleston|Orwig, a marketing communications agency that is "dedicated to those who grow, harvest, process, package, distribute, market, eat and dispose of food." Congratulations Lyle!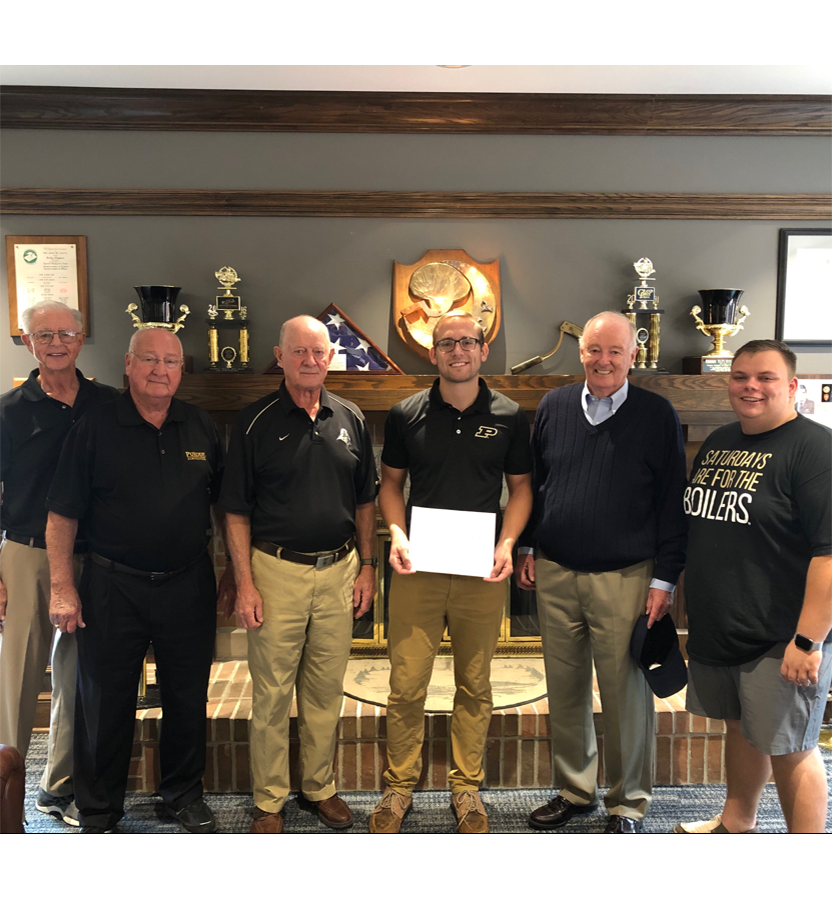 Mitchell Jordan Delta Chapter (Purdue University), earned the AGR Delta Class of 1956 extracurricular scholarship. The Delta Class of 1956 has funded the scholarship with sufficient money so a $3,500 scholarship may be awarded each year to a rising senior from the Delta Chapter who has "demonstrated exceptional leadership, interest and ability in college, and/or community extracurricular activities," Presenting the award to Mitchell are members of the Delta class of 1956 and the current Noble Ruler.
Bryce Lammers (Kappa Chapter, University of Nebraska) and Cheyenne Gerlach were crowned homecoming king and queen during halftime of the October 5 homecoming football Nebraska played against Northwestern University. Congratulations Bryce! Read more about the crowning here.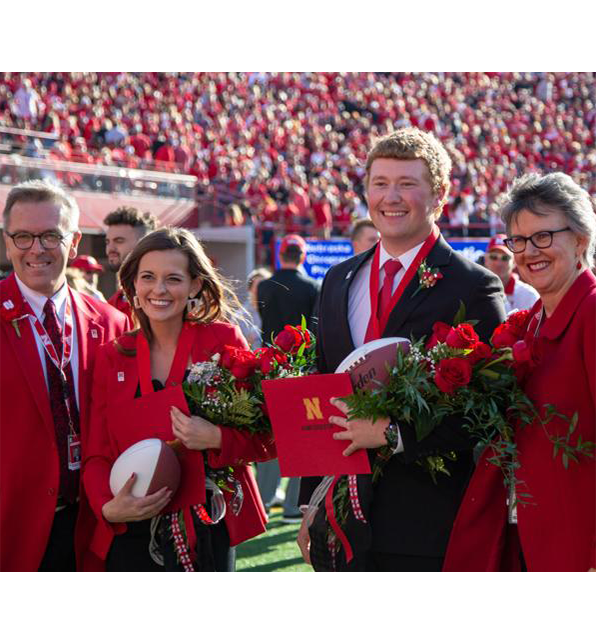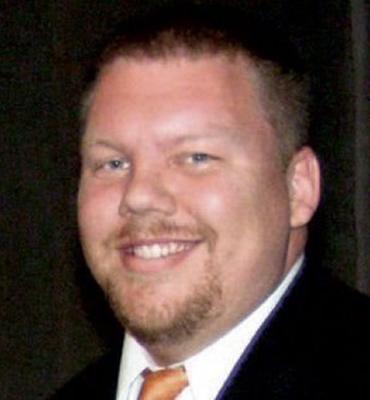 Jay Solomonson Alpha Tau (Western Illinois) alumnus has been selected to receive the Honorary American FFA Degree by the National FFA Organization. This award is given to those who advance agricultural education and FFA through outstanding personal commitment. Solomonson will receive the award at the 2019 National FFA Convention & Expo on Friday, November 1 in Indianapolis. Congratulations Jay!
Douglas Gardner and Rich Fredericks from the Psi Chapter (University of Maine) played a part in three Guinness World Records with a 3D printed boat. On October 10 UMaine Advanced Structures and Composites Center received three Guinness World Records for the world's largest prototype polymer 3D printer, largest solid 3D-printed object, and the largest 3D-printed boat. The boat came in at 25-feet and 5,000 pounds. Read more here and here. 
John Campbell, Beta Theta Chapter (Middle Tennessee State University) alumnus received the Hall of Fame Award from the National Association of County Agricultural Agents (NACAA) at its Annual Meeting and Professional Improvement Conference held in Fort Wayne, Indiana. During his 35-year career with the University of Tennessee Agricultural Extension Service, he worked in Marion and Marshall Counties and for 27 years as an Area Farm Management Specialist for nine counties headquartered in Columbia. He retired in 2013 and is a Life Member of NACAA. The NACAA Hall of Fame Award recognizes individuals who demonstrated commitment, dedication and effe3ctive leadership in job performance as an outstanding educator.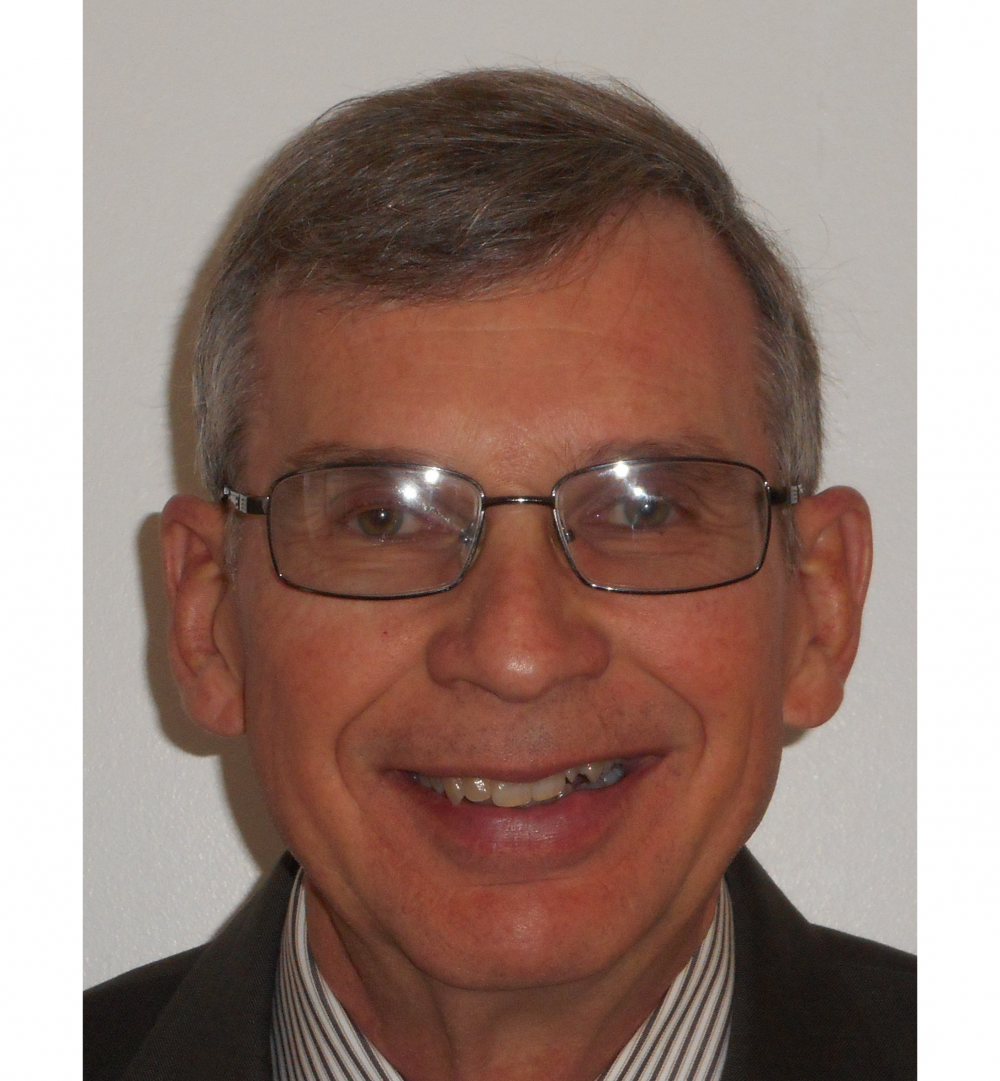 Neil Johnson Alpha Phi (South Dakota State University) alumnus and his wife Katie have been selected as part of Cattle Business Weekly's Top 10 Industry Leaders Under 40. The couple work with Neil's parents as owners of Dandy Acres Angus near Pipestone, Minnesota. They have also developed a Hereford herd and a 14-sow breeding program. Congratulations Neil and Katie! Read more about the honor here.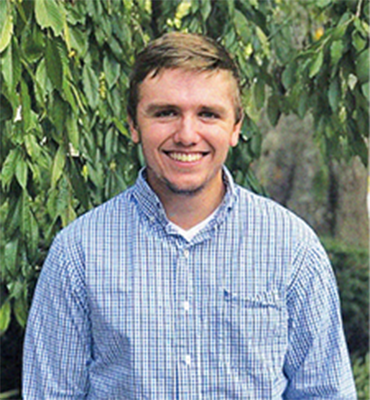 Zach Jones, Alpha Theta (University of Maryland) senior was recently spotlighted by Lawn& Landscape. The magazine uses its student spotlights to bring the perspective of horticulture students and insights into the future of the industry. This edition showcased Jones, the company he owns and the Richard Foster Award he recently earned as a student planning a career in landscaping, lawn care or horticulture business. Read the full article here.
Garrett (Theta Chapter, University of Missouri alumnus) and Cara Riekhof were selected as Ag Future of America's Young Leader in Agriculture. The Riekhofs own and operate GR Farms specializing in food-grade white corn and soybeans. The AFA Leader in Agriculture Award is presented annually to two individuals who have made contributions within the food and agriculture industry and have a record of supporting career and leader development for young men and women in agriculture.  Garrett and Cara will be recognized on Friday, November 8 at the AFA Leaders Conference in Kansas City, MO.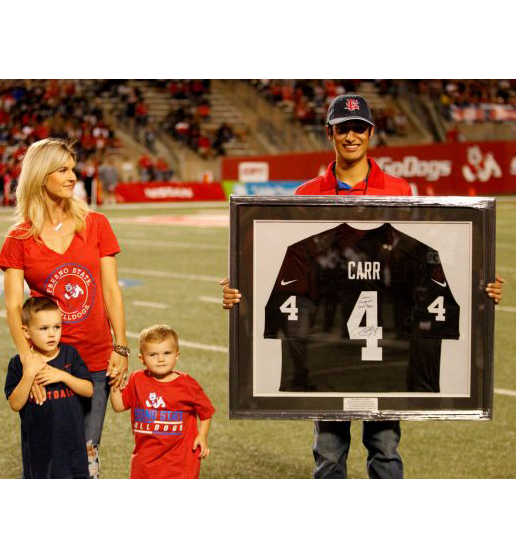 JJ Lino, Alpha Sigma (Fresno State) was the first-ever recipient of the Derek and Heather Carr Scholarship in 2018. Fresno State recently released a full profile on Lino highlighting the lifechanging moment of earning the scholarship which covers the cost of his education. The first-generation college student is pursuing a bachelor's degree in viticulture. Read the full profile here.