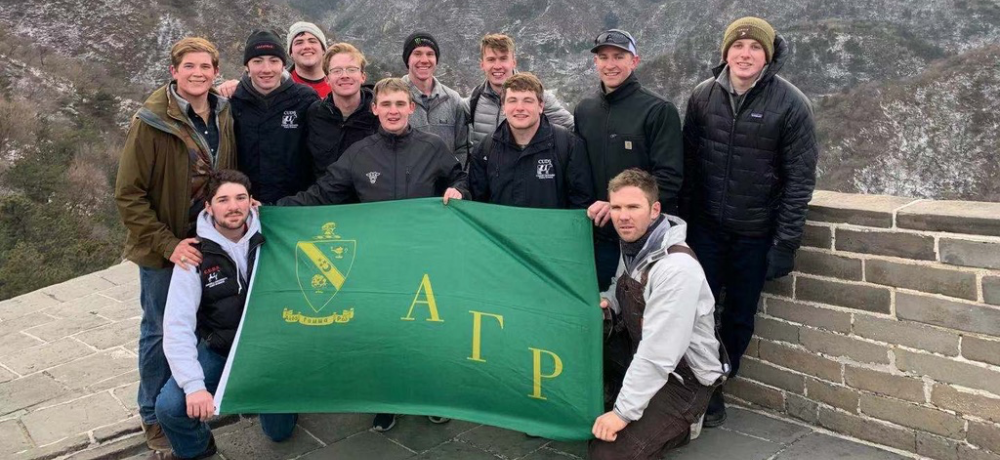 Every two years Cornell students involved with one of the oldest and largest clubs on campus, the Cornell University Dairy Science Club (CUDS) have the opportunity to take part in two international trips. Historically, freshman and sophomore students traveled to Italy and in more recent history, juniors and seniors traveled to China. The two groups gain greater knowledge of the dairy industry and experience a variety of culture while studying abroad. In total 18 Alpha Gamma Rho brothers traveled to China and 11 traveled to Italy.
China Experience
While abroad the group was hosted by China Agriculture University (CAU), through a relationship formed a decade ago. Every odd year, CAU students travel to the United States and are hosted by CUDS, and every even year, CUDS travels to China and is hosted by CAU. During their 11 day stay, the group primarily stayed in Beijing China, where the CAU campus is located. While there, the 4th Cornell University-China Agriculture University Dairy Opportunity & Challenge was held. For the Dairy Opportunity & Challenge, the group of Cornell and CAU students ­­­­­­­­­­— roughly 75 students total— were split into 12 teams to compete. The twelve teams split between two dairies evaluating the each. Upon completion of the teams' evaluation nd project formulation, the teams presented against each other explaining what their team observed, what the teams admired about the farm, what were seen as opportunities for improvement and if improved upon, what would be expected in return. Through the contest, trip goers built stronger relationships with their hosts, the dairy industry and international agriculture.
The group traveled to five dairy farms, two milk processing and packaging facilities, a stud farm (bull semen collection) and a hybrid feedlot. They had the opportunity to learn about China's quickly growing dairy industry and hear about the country's rapidly growing consumer demand for dairy products.
CUDS students and AGR brothers also experienced the Great Wall of China, Tian'anmen Square, The Forbidden City, Palace Museum, Summer Palace, the National Museum, Feed Museum, CAU Museum and the 2008 Beijing Olympic Campus. The gained perspective of Chinese history and although experiencing only a fraction of their unique and beautiful culture, gained memories that would last a lifetime.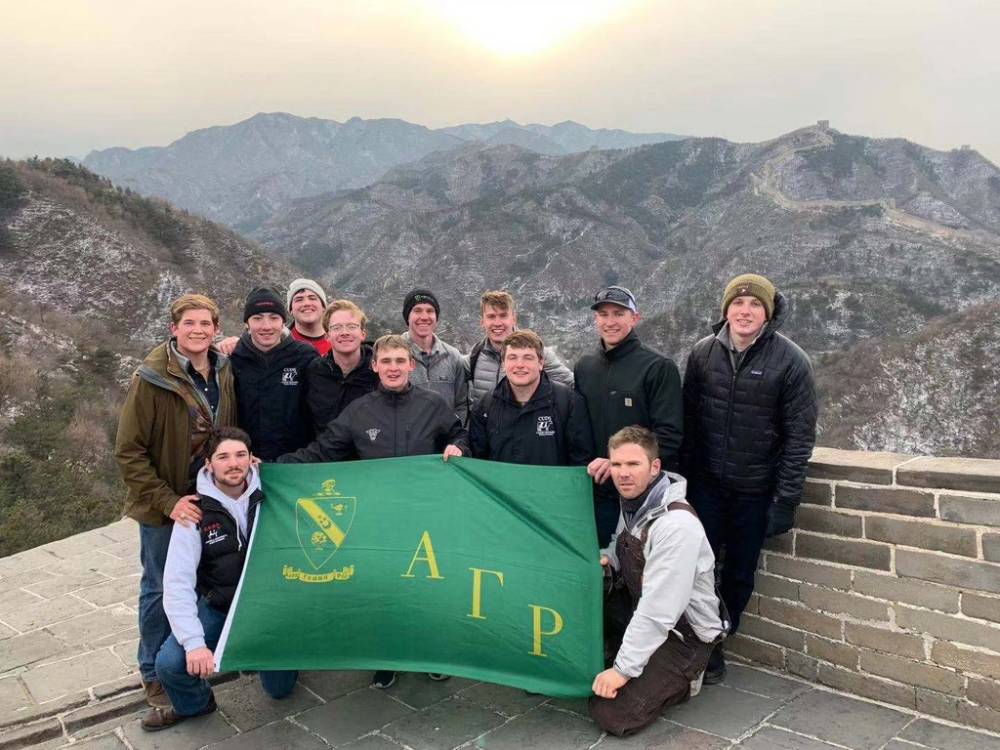 Italian Experience
Italian travelers were hosted by Cornell alumni and similarly spent time with students and faculty from University of Parma. The travelers visited eight dairy farms including a water buffalo dairy and a sheep dairy with Sarda and Lacaune breeds. They also visited five cheese production facilities, a traditional modern Balsamic Vinegar producer, Prosciutto de Parma producer, a winery and the Consorcio Headquarters.
Culturally, students experienced the Pantheon, Colosseum, Spanish Steps, Trevi Fountain, Roman Forum and the Monument to Vittorio Emanuele II. They also experienced the Vatican's St. Peter's Basilica, museums, Sistine Chapel and witnessed the Angelus Prayer by Pop Francis.  The group traveled to Pisa and Florence seeing the Leaning Tower of Pisa, Duomo, Basilica pf Santa Croce and Ponte Vecchio.
Overall, the group found how large and important the dairy industry and dairy products are in the Italian culture. Italians are very passionate about dairy and it is a staple in their diet.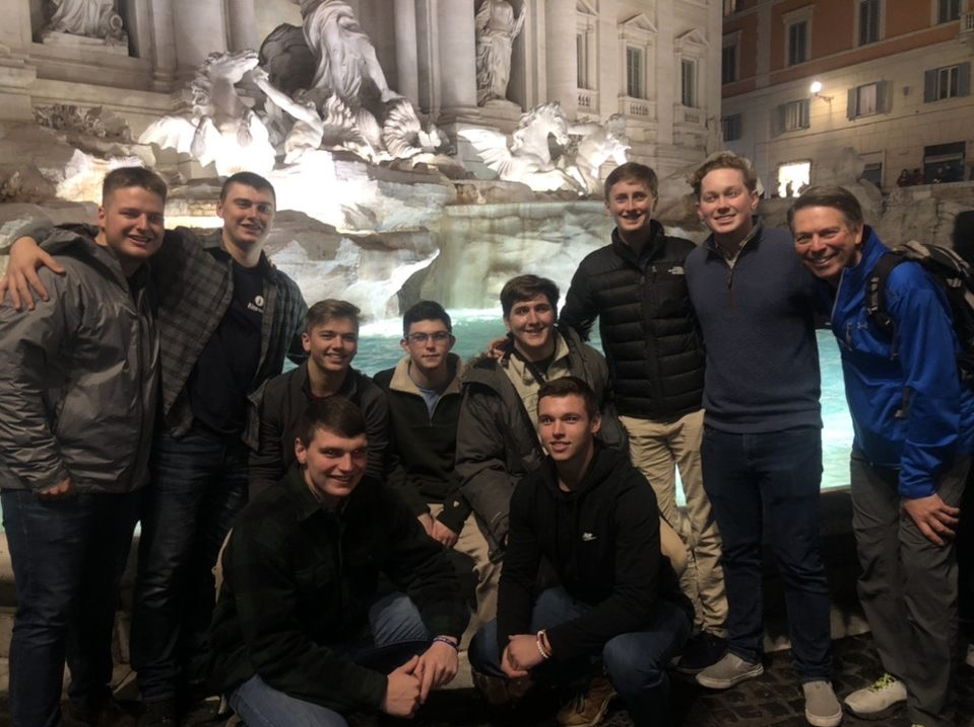 How it was possible
Students takeaway a vast knowledge of culture when studying abroad that can't be learned within a classroom. With help from both CUDS and the Cornell University Dairy Fellows program, these two trips were possible.
The Cornell University Dairy Fellows program has been around for decades and is funded by Farm Credit Northeast AgEnhancement, dairy producers, agribusinesses and lenders. Without their support, many of the activities and opportunities that CUDS and therefore AGR brother partake in wouldn't happen.