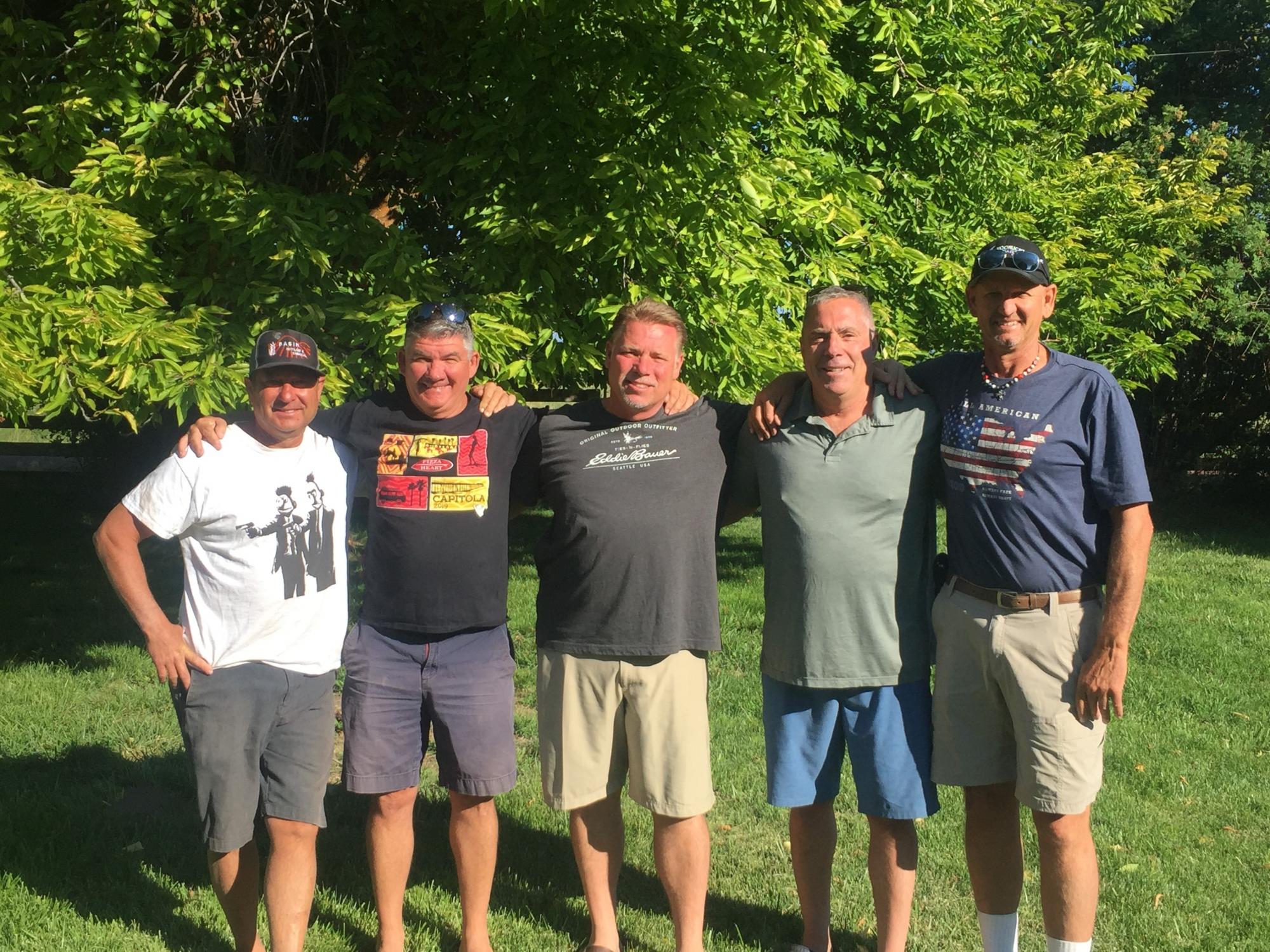 A cabin in remote Fall River Mills, California became a place of reminiscing and catching up for some Alpha Kappa alumni. The Alpha Kappa class of the Chi Chapter of Alpha Gamma Rho held its second annual 1986 class reunion July 14-18.
Brother Alan Vander Horst is one of the 10 Chi alumni from the classes 1985-1987 who attended the event. He said since graduating, many of his brothers from his class had kept in touch over the years but found it difficult once many of them started having families and really started living their lives.
"Everyone is busy, busy, busy," Brother Vander Horst said.
He said despite the business and not seeing one another in so long, it was as if the group picked up right where they left off. Brother Vander Horst noted that at the end of the day, they are still brothers and friends for life.
Brother Vander Horst said Brother Mark Vestal sent out a message to the group last year, asking if they would be interested and had time to do a reunion and several were available. This led to them hosting the first Alpha Kappa class of the Chi Chapter reunion last year.
Brother Vander Horst said the group hopes to make this an annual tradition no matter the turnout.
The group participated in many outdoor activities including hiking, camping, fishing, floating on the river and hanging out at the cabin.
Brother Vander Horst said he encourages AGR members to stay connected with one another even when life seems too busy. He noted it is easier now than ever to stay in contact with social media and cell phones.
Since he and his brothers chose to be a part of Alpha Gamma Rho, there is something special about taking the time to get together after so many years of being apart.
"This type of a class (fraternity class) means more to me than a high school class," Brother Vander Horst said. "These are the guys who mean more to me."