Brother Jon Althaus of Alpha Tau Chapter at Western Illinois University, Brother Matthew Fischer of Alpha Psi Chapter at University of Wisconsin–River Falls, Brother Trey Forsyth of Eta Chapter at Iowa State University, Brother Weston Guetterman of Alpha Zeta Chapter at Kansas State University, and Brother Kevin Schulz of Alpha Phi Chapter at South Dakota State University, are Brothers on the Move.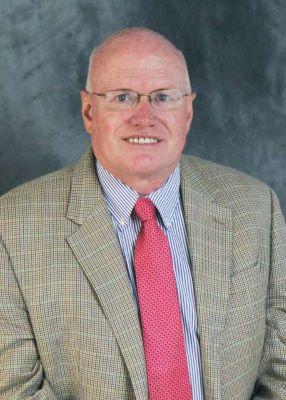 I am deeply honored by this recognition, especially when I consider those who were also recognized and those who have received the award in the past. I look forward to celebrating the achievements of more WIU alumni in the upcoming years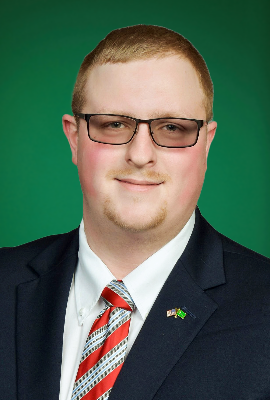 Brother Matthew Fischer at University of Wisconsin–River Falls received the Chancellor's Award for Students on April 19, 2023.
   The Chancellor's Award for Students is the highest non-academic honor students can receive at the university. It recognizes students who have shown distinguished leadership and service while on campus.
Those receiving the Chancellor's Award are a testament to the high quality of our students here at UW-River Falls. Their accomplishments show not only that they are top-notch scholars, but they are engaged members of their communities. I have no doubt that they will continue to have a positive impact on the world as they head into the future.
   Mathew is a junior and was also awarded the American FFA Degree. He conducted research on dairy calves set to be published in the Journal of Dairy Science and presented at the North American Dairy Science meeting in Ottawa, Canada.
   The dairy science major has served as secretary of the UWRF Collegiate Farm Bureau Chapter and was yearbook editor of the Dairy Club.
 Brother Trey Forsyth was named to a professional staff position on the U.S. Senate Committee on Agriculture, Nutrition, and Forestry for the 118th Congress. He is one of two new hires announced by U.S. Senator John Boozman (R-AR). Forsyth joined the committee as the 2023 Farm Bill process gets underway.

   "I am excited to welcome Trey and Kate to the committee. With their additions, we have a complete team of top-notch professionals ready and eager to work with their counterparts on the majority and in the House to draft a strong farmer-focused farm bill," Boozman said.

   According to this release, Forsyth handles the livestock, poultry, animal health and welfare, dairy, food safety and tax portfolios. Most recently, he served as Senior Manager for federal government and industry affairs at Land O'Lakes, Inc.

   Forsyth served as Vice Noble Ruler of Activities at Eta Chapter. He holds B.S. degrees in Agricultural Business and Public Service & Administration from Iowa State University.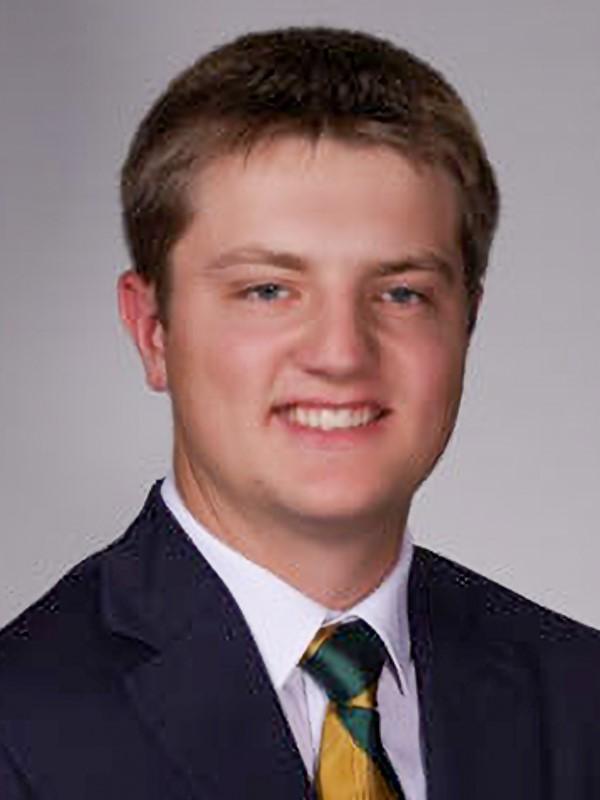 Brother Weston Guetterman was named recipient of the prestigious Dr. Henry W. Indyk Scholarship, a $10,000 scholarship administered by The Lawn Institute. The scholarship program is named after Henry W. Indyk, a founder of Turfgrass Producers International, and was awarded at the 2023 International Education Conference of Turfgrass Producers International.

   Weston is a Junior at Kansas State University and the Vice Noble Ruler of Finance at Alpha Zeta Chapter.
   Brother Kevin Schulz was named editor of The Farmer magazine in Minnesota. He had spent the last two years as senior staff writer for Dakota Farmer and Nebraska Farmer magazines.

   He started with Farm Progress in 2014 when he became senior staff writer for National Hog Farmer magazine. Prior to that, the Minnesota native started his ag journalism career at The Land magazine in Mankato, Minn., where he spent 25 years and worked as assistant editor and editor.

   Schulz holds a B.S. degree in Agricultural Journalism from South Dakota State University.