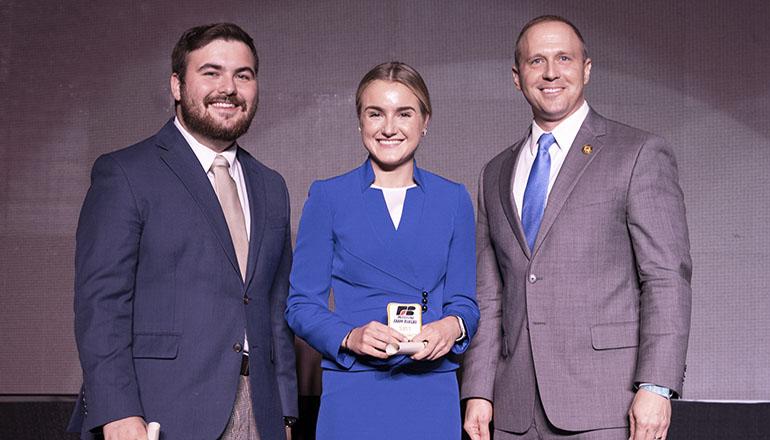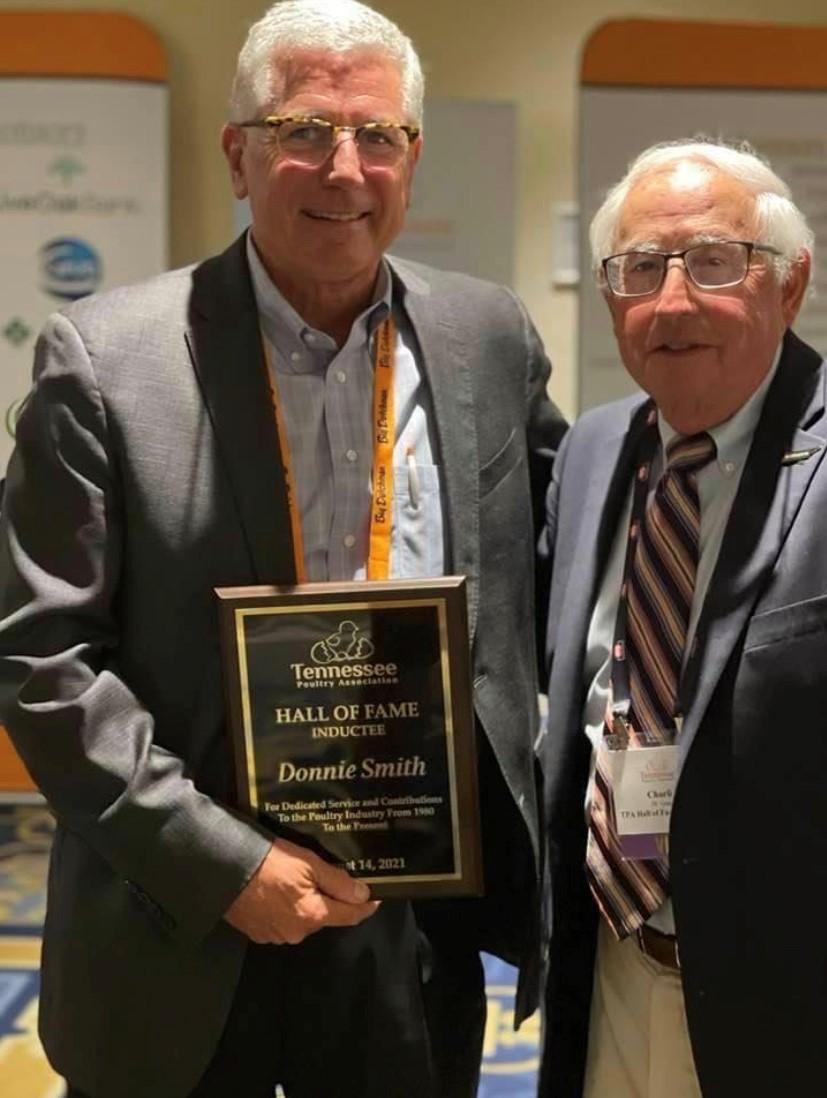 Brother Donnie Smith of Alpha Kappa Chapter (Tennessee-Knoxville) was inducted into the Tennessee Poultry Hall of Fame. Brother Smith spent his entire career with Tyson Foods, starting as a Broiler Service Technician and worked his way up to becoming the President and CEO of Tyson Foods in 2009. Donnie held the position for 7 years until he retired in 2016.
Brother Smith was also named a member of the University of Tennessee Board of Trustees.
Brother Matt Layne of Alpha Kappa Chapter (Tennessee-Knoxville) is a co-inventor of a patent-pending, solar powered charging station for robotic lawnmowers called Powershed. Brother Layne is the Turf Manager at Tennessee-Knoxville and maintains over 900 acres.
The invention was created to help Matt and his staff with hard-to-access areas of the grounds that would otherwise be dangerous to maintain with weed eaters or other equipment. Because of this hard-to-reach area, Brother Layne began searching for a solar-powered robotic mower. When he realized the solution he was looking for did not exist, he began to make plans to create his own.
Brother Layne teamed up with leaders at Solar Alliance, a solar power company in Knoxville, and within months, created Powershed. In the middle of 2020, Harvey Abouelata, Vice President of Commercial Solar, connected with a lawyer who told him to seek help from the University of Tennessee Research Foundation (UTRF), which filed a provisional patent application with the U.S. Patent office for Powershed. In September 2020, Solar Alliance signed a commercial license agreement with UTRF to develop and sell the solar-powered robotic mower.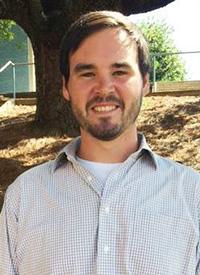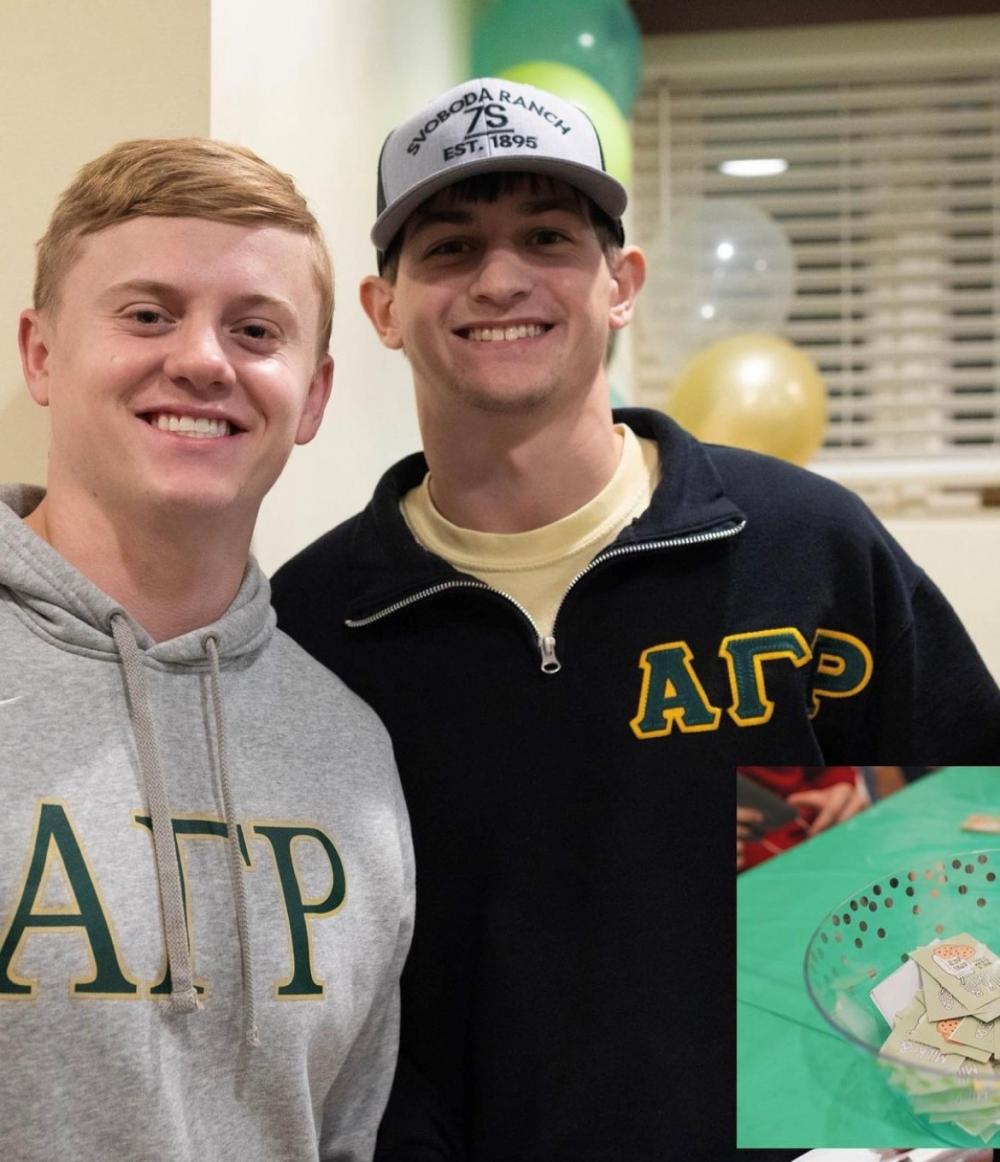 The Kappa Chapter (Nebraska) teamed up with Alpha Omicron Pi for the annual Milk & Cookies event to raise money for the charity Toys for Tots. The event was held November 11, from 6 to 9 p.m. at the Alpha Omicron Pi chapter house. The fraternity and sorority sold $5 tickets in advance and $6 tickets at the door for people to attend the event. The fraternity and sorority raised $5,000 to go towards Toys for Tots, which is a not-for-profit created by the Marines to distribute brand new donated toys to less fortunate children at Christmas time.
Brother Chris Edgington of Eta Chapter (Iowa State) is serving as the president of the Corn Board of the National Corn Growers Association, which is a farmer-led trade association with offices in St. Louis and Washington D.C. Brother Edgington grows corn and soybeans with his father, brother and son.
He currently also serves as chairman of Rural Development Partners. Brother Edgington graduated from Iowa State University in 1984 with a bachelor's degree in animal science.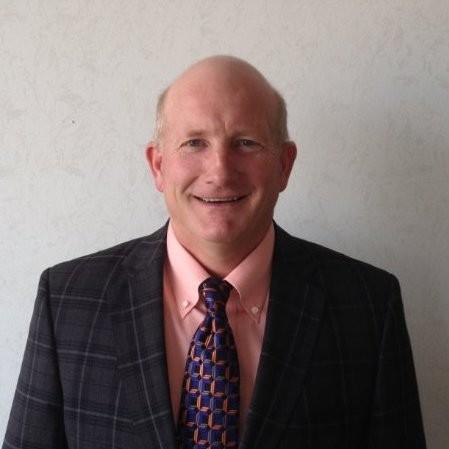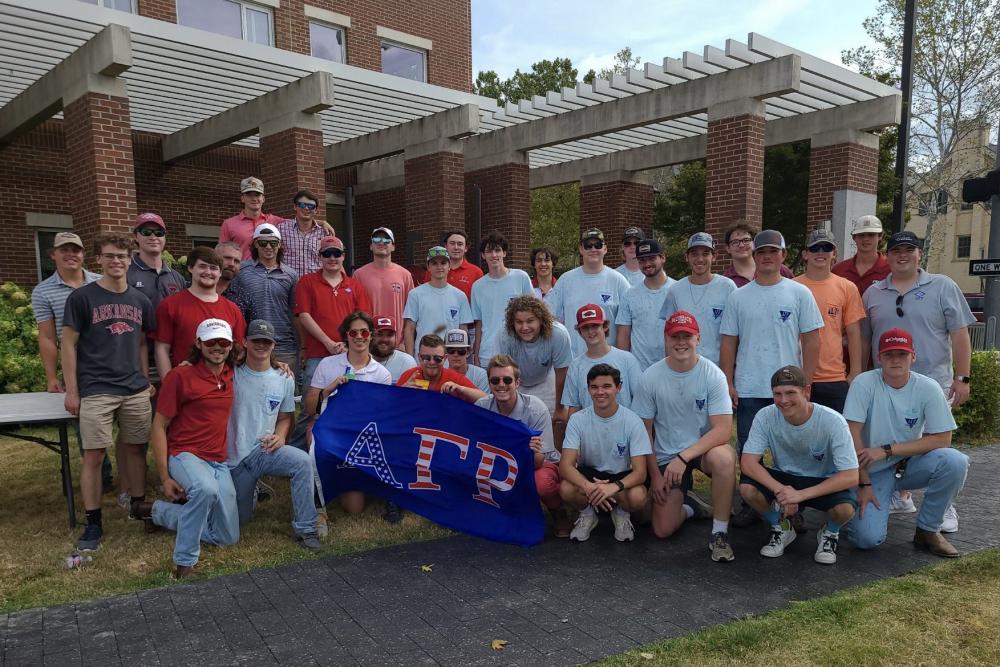 Alpha Iota Chapter (Arkansas) was one of more than 40 departments and organizations on campus that participated in the fifth annual Pack the Pantry Food Drive.
The university posted that 35,856 items were collected and $1,307.55 was raised during the drive. The amount of items collected surpassed the previous record by nearly 13,000 items.
Brother Lowell Mohler of Theta Chapter (Missouri) received the 66th Annual Distinguished Service Award from the university. Brother Mohler has influenced the field of agriculture in Missouri for over 50 years.
He is the retired Chief Administrative Officer for the Missouri Farm Bureau and Affiliated Companies. He is also the former Director of the Missouri Department of Agriculture. Brother Mohler's work in agriculture varies from doubling Missouri Farm Bureau membership to revitalizing the Missouri State Fair, among many other things.
Brother Mohler currently serves on the University of Missouri Flagship Council and is a life member of the Mizzou Alumni Association.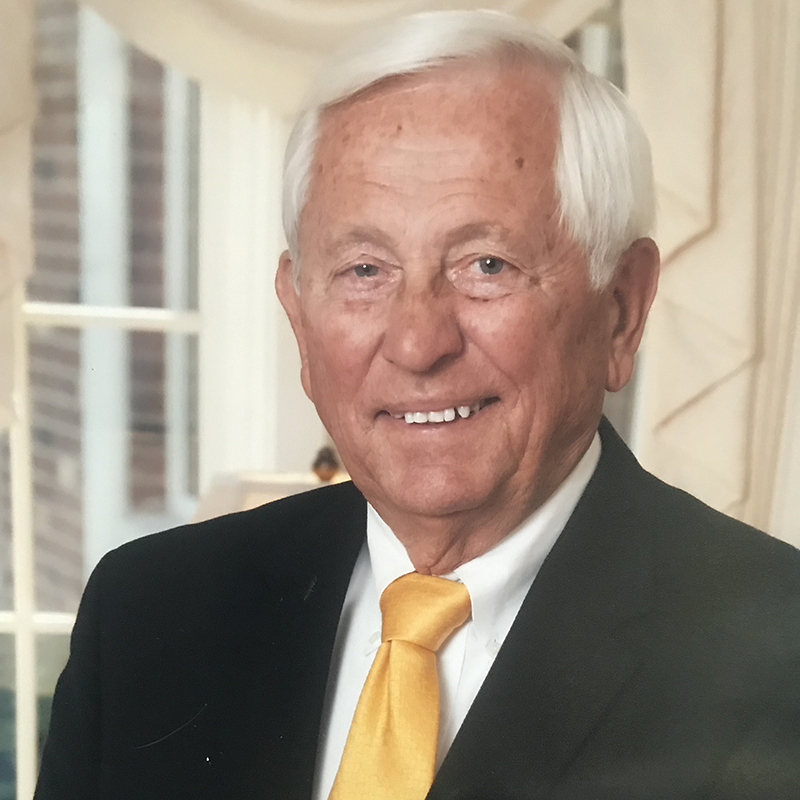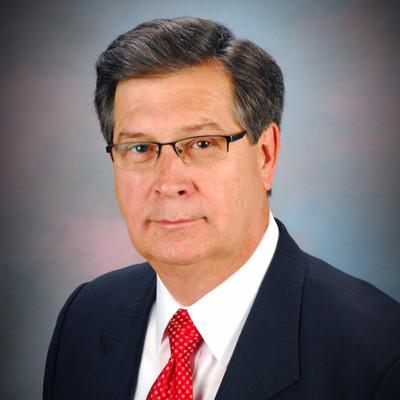 Brother David Beck of Alpha Omega Chapter (Murray State) received the 2021 Distinguished Rural Kentuckian award.
Brother Beck attended Murray State University and was initiated into the Alpha Omega Chapter in 1974. After graduating in 1977, he was hired as a Field Service Director for the Kentucky Farm Bureau, and prior to that, was a farmer himself.
Described as a self-starter, Brother Beck's work in agriculture has not gone unnoticed by those in the Kentucky agriculture industry, which is reflected in him receiving the Distinguished Rural Kentuckian award.
Brothers Mitchell Manning, Logan Hafer, Tyler Perrin and Ethan Kreikemeier of Kappa Chapter (Nebraska) have been selected to be part of the Nebraska Agricultural Youth Council (NAYC).
The NAYC, a council under the Nebraska Department of Agriculture, has been promoting agriculture to Nebraska's youth since 1970. The Council consists of 21 college-aged men and women who dedicate their time to educating youth about agriculture. Members are selected annually and serve one-year terms.
Brother Manning serves as the Vice President of Alumni Relations for NAYC. Brother Perrin serves as the Vice President of Sponsorship. Both Brother Hafer and Brother Kreikemeier serve as additional NAYC members.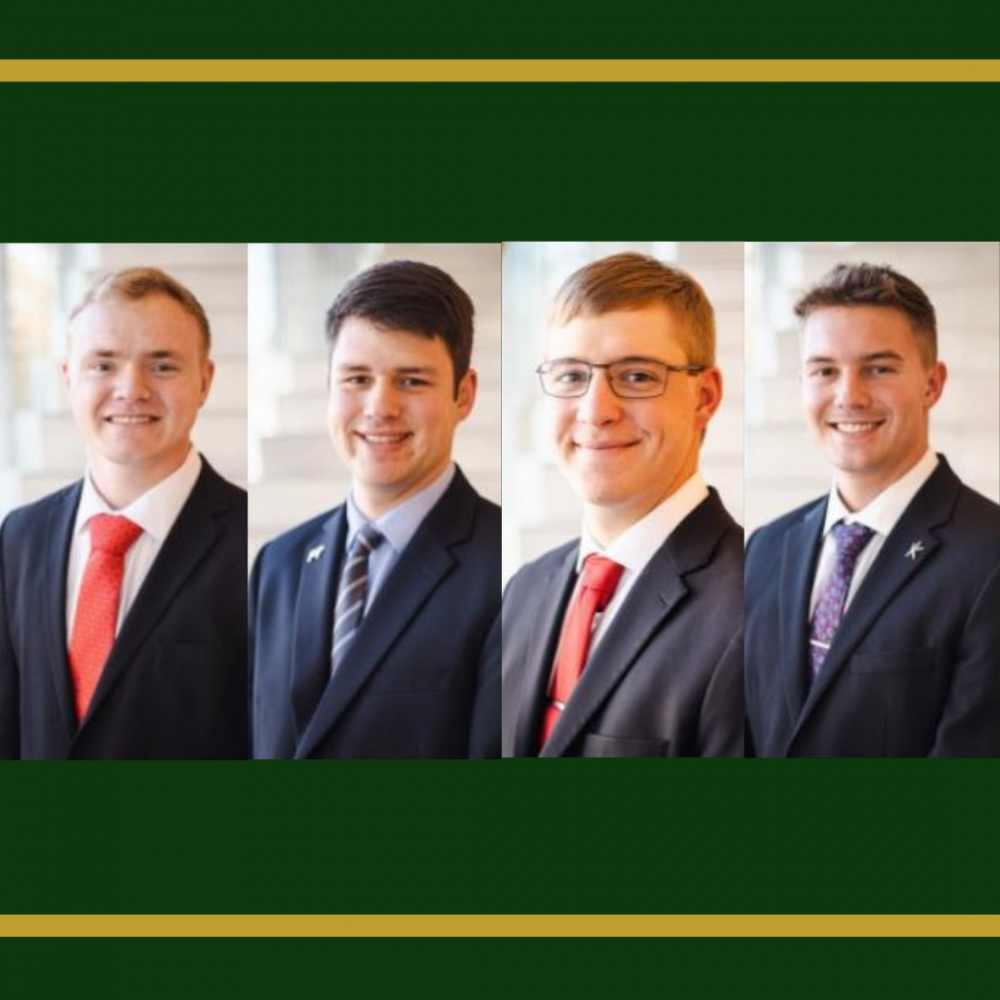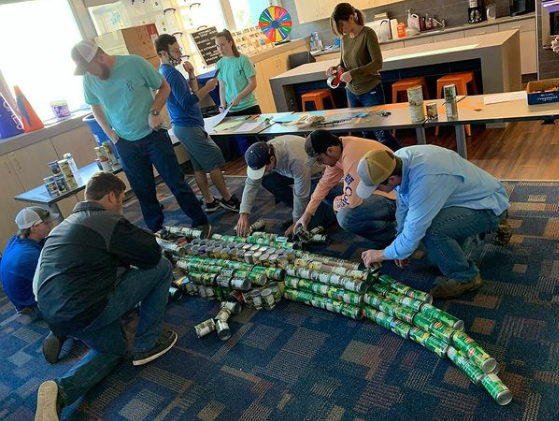 Brothers from Alpha Gamma (Florida) participated in a canned food drive to be donated to Alan and Cathy Hitchcock Field and Fork Pantry. The Alpha Gamma Chapter, along with members of University of Florida's Entomology Club "CANstructed" a 12-foot-long alligator, the mascot of the university, out of their collected cans.
The chapter posted on their Instagram that their efforts were to improve the University of Florida community and foster collaboration between student organizations.
Brother Mitchell Hora of Eta Chapter (Iowa State) was featured in Forbes magazine's 30 Under 30 for Social Impact for founding Continuum Ag in 2015, which helps farmers improve their soil health. Their TopSoil Tool helps farmers gather insight and profit from environmental outcomes such as carbon sequestration. Since launching the tool in 2020, Continuum Ag has been utilized in 36 states and 14 countries. It also has one of the largest private soil health databases.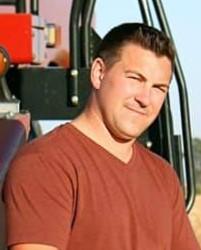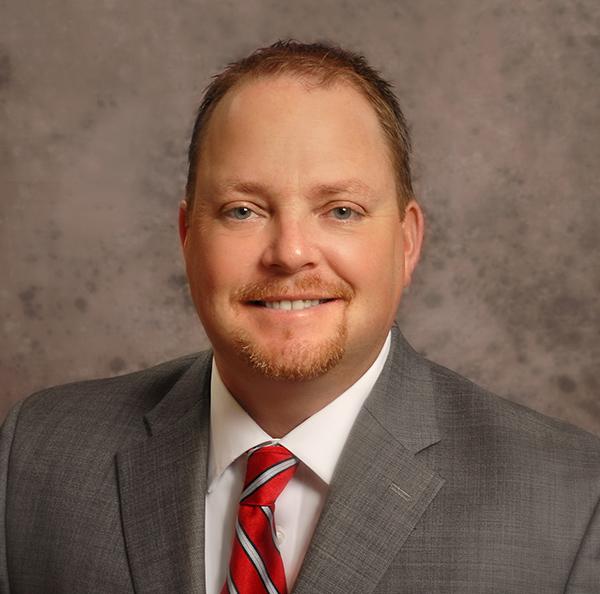 Brother Gary Wheeler of Alpha Omega Chapter (Murray State) received the Honorary American FFA Degree, the highest honor given by the National FFA Organization. The award is given to those who advance agriculture education and FFA through outstanding personal commitment. The efforts of highly dedicated individuals give young people the ability to achieve success, which contributes to the overall well-being of the nation and agriculture.
The Honorary American FFA Degree recognizes those who have gone above and beyond in enhancing the lives of students and, in turn, agriculture. Keith Dietzschold, Missouri Department of Elementary and Secondary Education (DESE), agricultural education director and Missouri FFA advisor, said "His (Brother Wheeler) model for Ag Education on the Move helped incorporate FFA members as educators, developing opportunities for students to develop skills in agricultural education and communication, as well as creating Supervised Agricultural Experience (SAE) program options."
Brother Wheeler is the Missouri Soybean CEO, and former Director of National BioDiesel Board and Director of Market Development for Missouri Corn Growers Association. He received the Honorary American FFA Degree at the 94th National FFA Convention & Expo, Oct. 27-30, 2021.
Brothers of Beta Sigma (Tarleton State), along with the Center of Leadership, Service and Outreach, and HOPE Inc. are sponsoring their annual Angel Tree Project to provide gifts for children in the Cross Timbers area. This year, they had 109 children, ages 2 months to 18 years old, that were distributed 800 gifts. The Angel Tree is where an "angel" lists a child to be "adopted" by students, organizations, staff and faculty. Each child's name also has their gender, age, grade, clothing sizes and a short wish list the adopter will get to help them get the child gifts.
Beta Sigma loaded a truck of gifts for distribution so the gifts were ready to open on Christmas. This is their annual fall philanthropy, while in the spring, the chapter plans to hold its crawfish boil to benefit the National Multiple Sclerosis Society.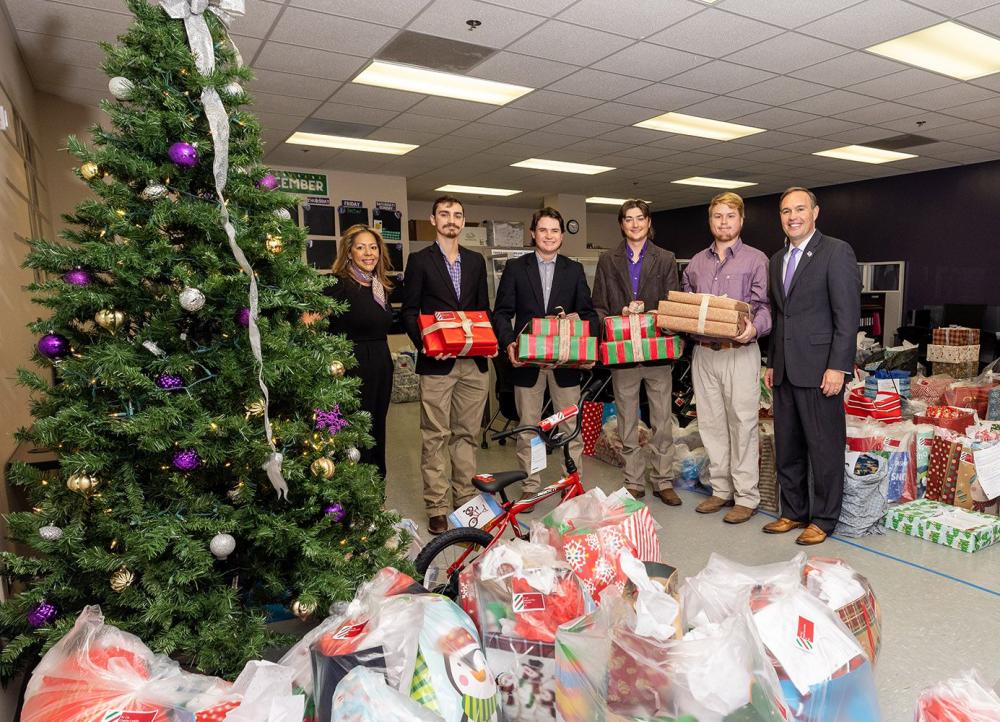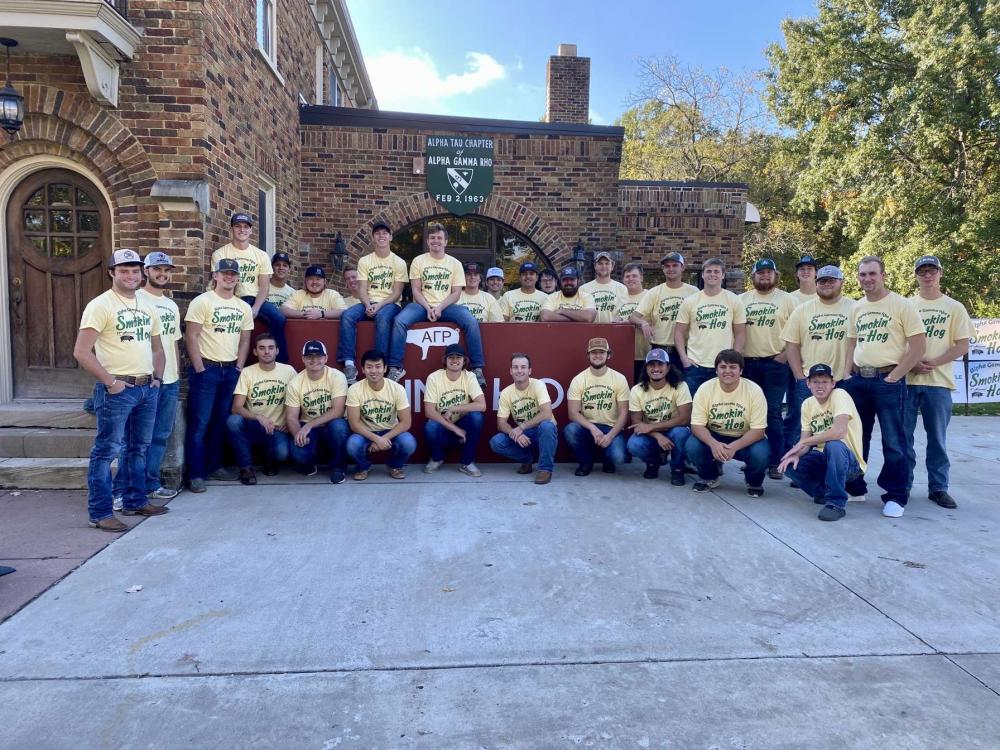 Brothers at Alpha Tau Chapter (Western Illinois) held their 29th Annual Smokin' Hog roast October 30 where they raised $25,000, which is $5,000 more than what they had hoped to raise, to give back to organizations that need it in the community. Brother Logan Arnold, VNR of Activities at Alpha Tau, said many people came through the chapter house and the drive thru to participate in the event and get food. Brother Arnold said Alpha Tau Chapter looks forward to next year's 30th Smokin' Hog roast.
Eight brothers of Eta Chapter (Iowa State) spent their Thanksgiving break abroad. Six brothers spent their breaks in Dubai, and two others traveled to Costa Rica.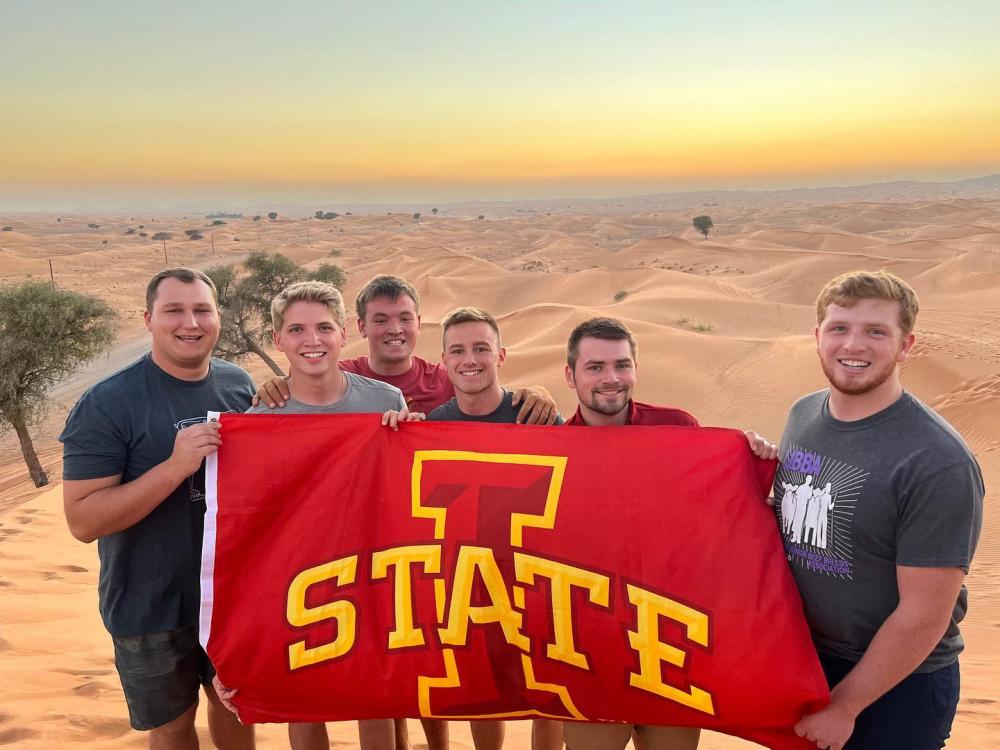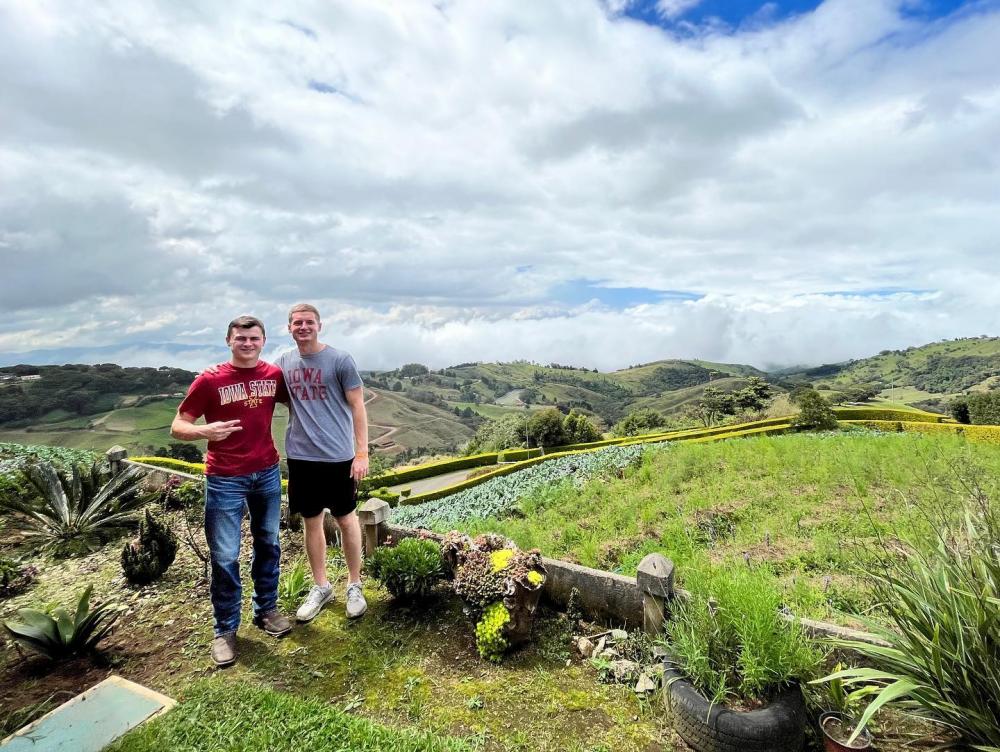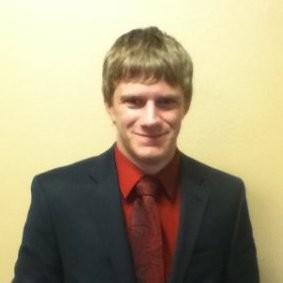 Brother Aaron Hemme of Beta Rho (Northwest Missouri State) and his family revived their creamery in Sweet Springs, Missouri, with the power of cheese. The Hemme Brothers Creamery started making cheese in 2015 to continue farming, and is now the last dairy operation in Saline County, Missouri.
After starting the transition to cheese making, the demand for their products exploded. Brother Aaron Hemme's brother, Nathan, said the quality of their cheese is what keeps the product selling. The brothers decided to keep their operation small — today, they milk roughly 150 cows. With a tight labor market, it is more manageable for them to handle less cows while they are making their own cheese. Nathan Hemme said if the family hadn't decided to make their own cheese, they would be milking 300 to 400 cows instead.
With the aid of cheese making, The Hemme Brothers Creamery will continue to thrive.
Brother Jacob Hall of Theta Chapter (Missouri) has been selected as one of the 2022 Missouri Farm Bureau (MOFB) Ambassadors.
The MOFB Ambassador Program chooses one male and female student, 17 to 22 years old, to represent agriculture and the Farm Bureau for one year. Brother Hall will receive a $2,500 educational scholarship and will make some appearances representing the Farm Bureau on a legislative trip to Washington D.C., the Missouri State Fair and other events promoting agriculture.
Brother Hall has represented the Saline County Farm Bureau and is currently part of the Collegiate Farm Bureau, as well as a 2020 Agricultural Education Ambassador. After finishing his bachelor's degree at the University of Missouri, he plans to attend graduate school at the University of Florida to hopefully land a career in agricultural policy.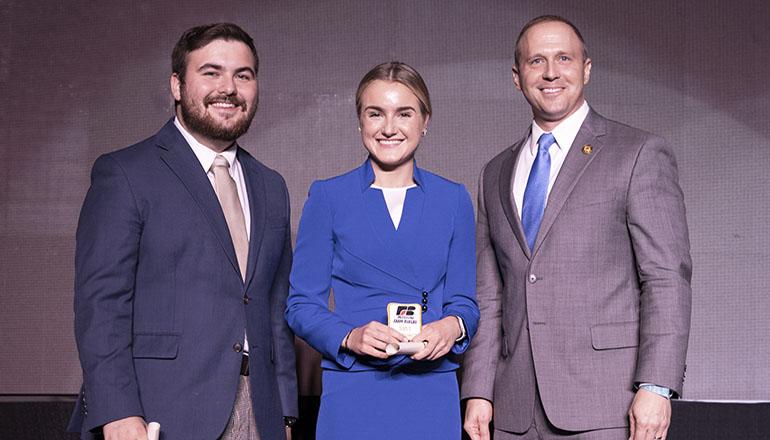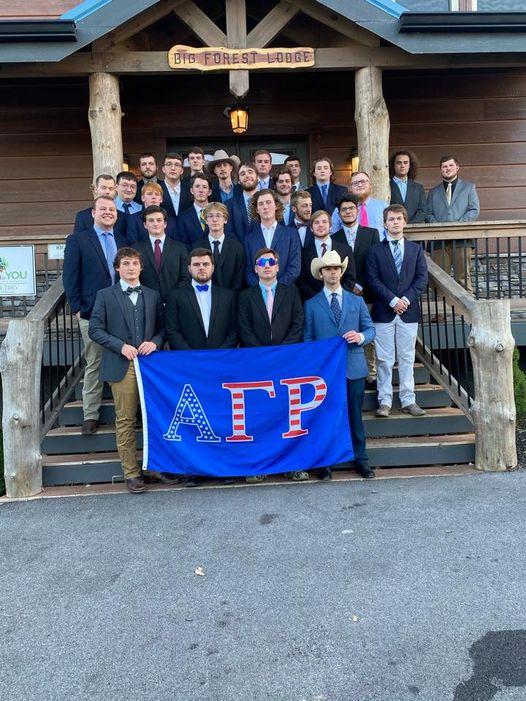 Brothers of Omicron Chapter (Kentucky) have started a GoFundMe for western Kentucky Tornado Relief. Brother Jakob Furnish said the state of Kentucky is a tight-knit state that helps its neighbors when they need it most. He said the brothers of Omicron Chapter saw the devastation from the tornados that swept through western Kentucky December 10. The chapter was able to raise $2,025, which was $25 over their asking amount. Brother Furnish said the money was used to purchase supplies, which were sent to places hit hard by the storms, including Mayfield, Kentucky. He noted Omicron brothers are planning on going to western Kentucky to help clean up once the holiday break is over.
Brothers from Sigma Chapter (Washington State) stepped up to assist the local United Way branch. Brother Cole Wiegand said the United Way of Whitman County is staffed by one person, who was not able to effectively fundraise, so he asked local organizations, including Sigma Chapter, to help raise money. Brother Wiegand said the chapter sold raffle tickets on campus for a chance to win $250 worth of prizes. The chapter sold tickets for $1 and the chapter was able to raise $500 for the United Way of Whitman County in two days. Sigma Chapter plans to do another fundraiser with United Way after the success of the first one.