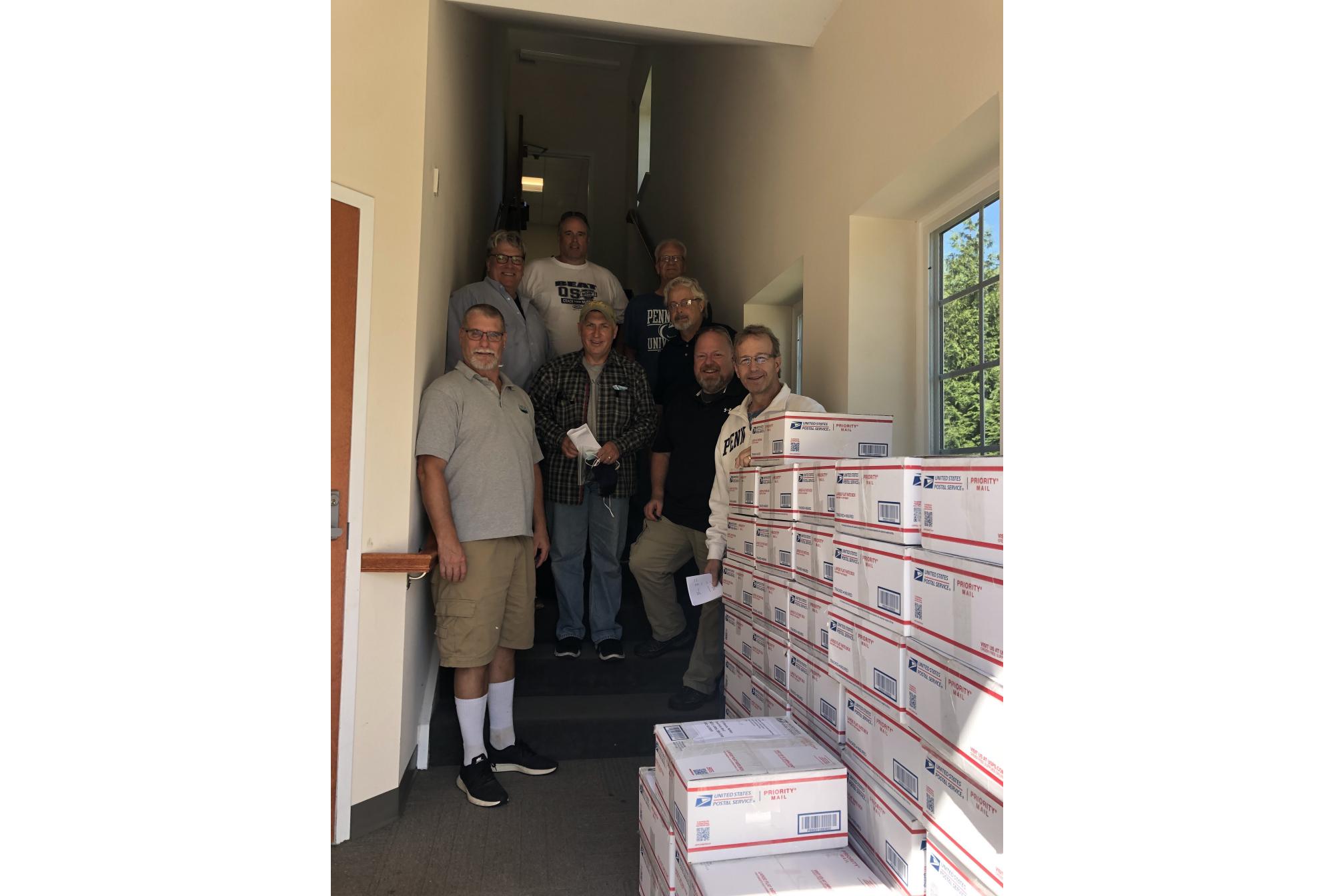 Jake Rendleman, Beta Alpha Chapter (Southern Illinois) alumnus, has been honored by the John A. Logan College Board of Trustees, naming the Agriculture Laboratory on the Cartersville campus the Jacob "Jake" Rendleman Laboratory. Brother Rendleman has been on the John A. Logan College Board of Trustees for 24 years serving as Board Chair from 2001 to 2003 and 2013 to 2015 and has placed great value in the importance of an agriculture program at the College. Congratulations brother! Read more here. 
Michael Dowd, Alpha Zeta Chapter (Kansas State) undergraduate member, has been named a Cargill Global Scholar, earning a scholarship for up to two years from the Cargill Global Scholars Program. Brother Dowd will join nine other scholars that have been selected for the program's eight upcoming leadership development seminars, sponsored by Cargill. They will receive training in a variety of business and leadership skills and receive networking opportunities with peers and working professionals, including being paired with a Cargill business leader as a mentor. Congratulations brother! Read more here.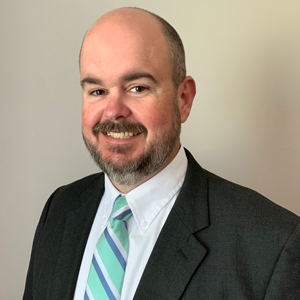 Elliott Marsh, Alpha Eta Chapter (Georgia) alumnus, has been welcomed to the University of Georgia (UGA) Alumni Association Board of Directors. Brother Marsh is a past president of the UGA College of Agricultural and Environmental Sciences Alumni Association. He has also recently joined Edward Jones as a Financial Advisor. Congratulations brother! Read more about Brother Marsh and others who joined the UGA Alumni Board of Directors here.
Kyle McLain, Alpha Omega Chapter (New Hampshire) alumnus, has recently joined Vita Plus as a dairy specialist in northern Wisconsin. Congratulations brother! Read more here.
Larry Gerdes, Alpha Chapter (Illinois) alumnus has been inducted into the Monmouth College's Hall of Achievement, the highest honor bestowed upon those connected with the college. Congratulations brother! Read more here.
Cale Hinrichsen, Pi Chapter (Oklahoma State) undergraduate has been recognized by the National Junior Angus Association (NJAA) as the 202 Junior Herdsman of the Year. This honor is meant to recognize an NJAA member in their last year of eligibility who has demonstrated outstanding dedication and character, both in and out of the show ring. Brother Hinrichsen is a fourth-generation Angus breeder from Westmoreland, Kansas. Congratulations brother! Read the full press release here.
Gordon Clark, Alpha Zeta Chapter (Kansas State) undergraduate, has earned the Gordon and Robin Key and Family Virginia Angus Scholarship through the Angus Foundation. The Angus Foundation committee considers the National Junior Angus Association (NJAA) involvement, participation, leadership, service, career goals and other criteria when evaluating the scholarship applications. Congratulations brother! Read the full list of scholarship recipients here.
Stephen Censky, Alpha Phi (South Dakota State) alumnus, has returned to the American Soybean Association (ASA), after serving as the U.S. Deputy Secretary of Agriculture since October 2017. Brother Censky will start with the ASA in early November as the CEO, a position he held for 21 years previously. Congratulations brother! Read more about Brother Censky's new position here.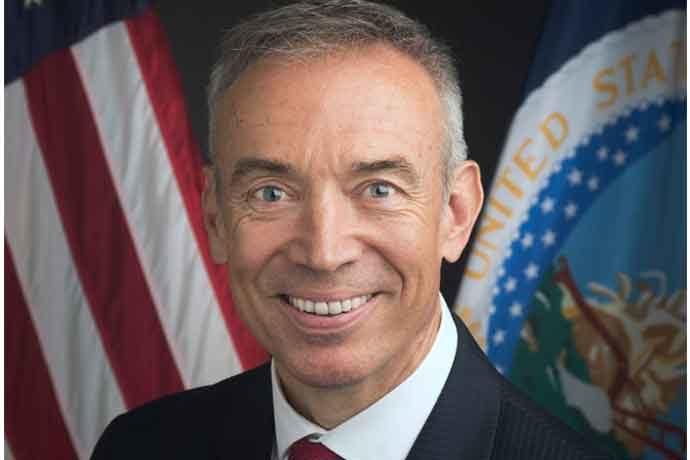 Brothers Mark Gossett and Bob Johnson, Alpha Chapter (Illinois) alumni, have been awarded the University of Illinois College of Agricultura, Consumer & Environmental Sciences Award of Merit. Congratulations brothers!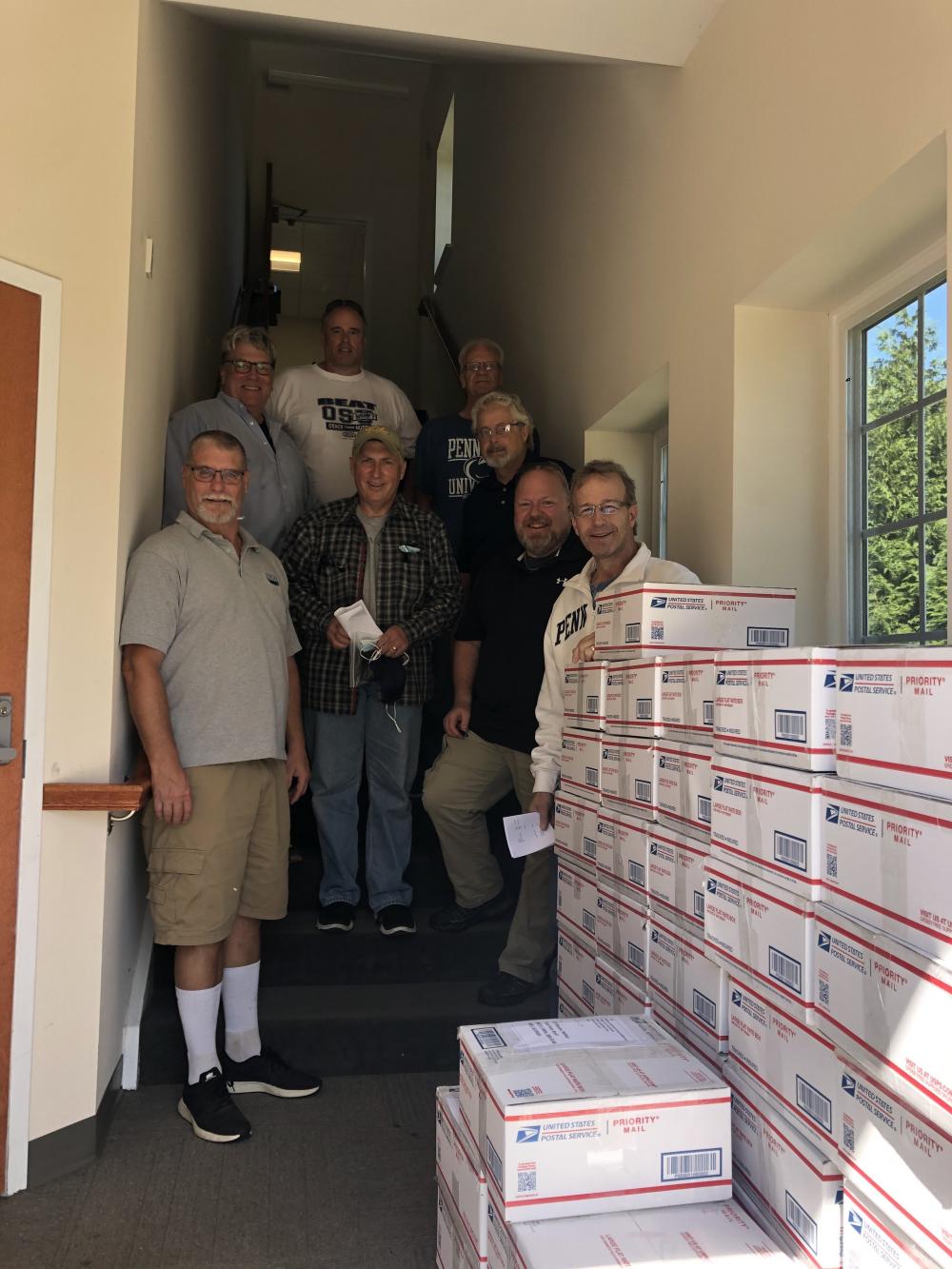 Gamma Chapter alumni came together to package 50 boxes for Brother Bevans and additional troops deployed. Thank you brothers for your continued selflessness!
Brother Paul Thomas Cox, Ph.D., Alpha Xi Chapter (Arizona State University) alumnus has released his autobiography sharing his reflections on life's experiences and potential societal change. "MOVING ON" walks down Brother Cox's memories to recount his unique 90-year life journey, documenting 75 physical and career moves in a dozen countries. Brother Cox speaks specifically on his time as an Associate Professor at Arizona State University in 1976-1978, eventually becoming the Adviser to the chapter. You can find Brother Cox's book on Amazon or Barnes & Noble.
Eric Metzler, Tau Chapter (Michigan State) alumnus has been presented with the Albert Nelson Marquis Lifetime Achievement Award by Marquis Who's Who. Since 1899, when A.N. Marquis printed the First Edition of Who's Who in America, Marquis Who's Who has chronicled the lives of the most accomplished individuals and innovators from every significant field of endeavor. Brother Metzler earned this accomplishment through his years of experience in his professional network and is noted for his achievements, leadership qualities, and credentials in his field within Natural Resources. Congratulations brother!