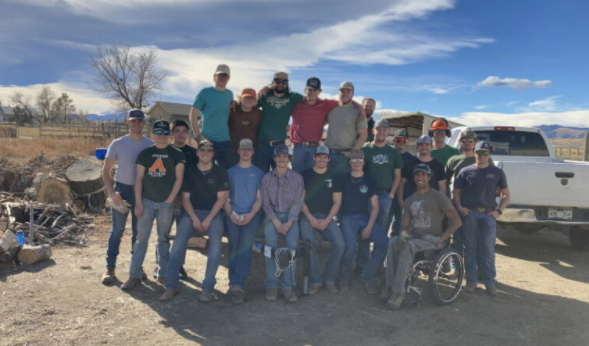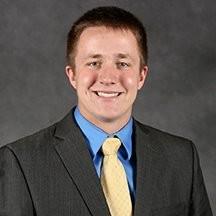 Brother Frederick Mansfield of Lambda Chapter (University of Minnesota) was one of two veterinary students awarded a $1,500 scholarship from the National Dairy Herd Information Association (DHIA).
Brother Mansfield was raised in Kerkhoven, Minnesota, and got his start in the cattle industry showing beef cattle in the third grade. He was also involved in 4-H, which he claims played a key role in growing his skills in the production animal management and handling. As an undergraduate, Brother Mansfield participated in the Gopher Dairy Club, Block and Bridle, Livestock judging and the North American Intercollegiate Dairy Challenge.
The DHIA looks for applicants who have an overall interest in becoming a veterinarian working in dairy, who have involvement in dairy medicine and extra-curricular activities. They also look for applicants with an interest in using dairy software and dairy records to aid in dairy management and in improving animal health.
To be eligible for a National DHIA veterinary student scholarship, applicants must be third- or fourth-year veterinary medicine students and enrolled at a college that is accredited by the American Veterinary Medical Association Council on Education.
This spring, Brother Mansfield will be graduating with his doctorate degree in Veterinary Medicine.
Brother Jaton Rottman of Beta Lambda Chapter (A&M-Commerce) will be serving as the Director of Finance for the A&M Commerce Interfraternity Council. Brother Rottman currently serves as the VNR-Relations for Beta Lambda Chapter and is a construction engineering major at the Honors College.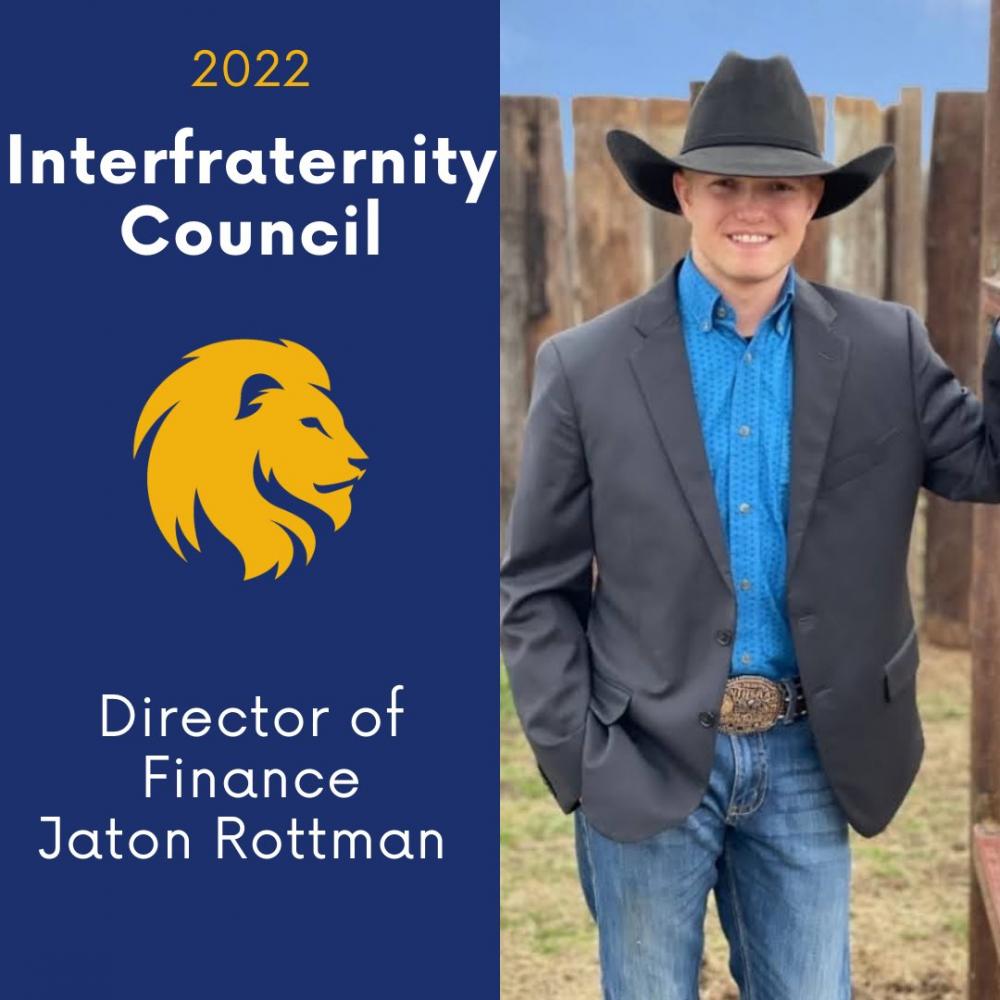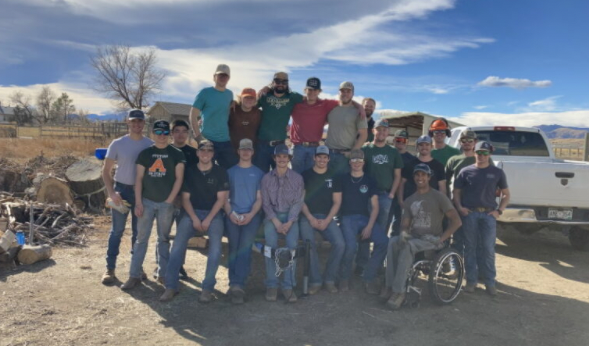 Brothers from Rho Chapter (Colorado State University) collaborated with AgrAbility to aid a new local farmer. Nineteen Rho Chapter brothers traveled to Longmont, Colorado, nearly one hour south of Colorado State, to aid the farmer.
Vijay Viswanathan was injured in a rock-climbing accident in 2003, which left him paralyzed from the waist down. When Viswanathan obtained his property, it had a lot of construction and agriculture debris, which was nearly impossible for him to gather and dispose. Viswanathan reached out to AgrAbility, asking for assistance on his, soon-to-be farm. After accepting to help Viswanathan, AgrAbility requested Rho Chapter to assist with the project, and the chapter jumped at the opportunity. The brothers spent an entire day working on cleaning and repairing Viswanathan's property.
Viswanathan said he was thankful and grateful for the assistance from AGR and AgrAbility.
Brother Garrett Buschjost of Theta Chapter (University of Missouri) has been selected to be one of 10 applicants to make up the 24th class of Tomorrow's Agribusiness Leaders, agribusiness' premier leadership development course, which is held by the Kansas Agribusiness Retailers Association.
The course provides three sessions where Kansas agribusiness men and women can enhance their leadership skills through their understanding of the association's mission and activities, teaching about the state and federal legislative process, improving leadership and communication skills, and preparing members for possible public service through campaigns or public office.
Brother Buschjost graduated from the University of Missouri in 2018 and currently works for Koch Agronomic Services.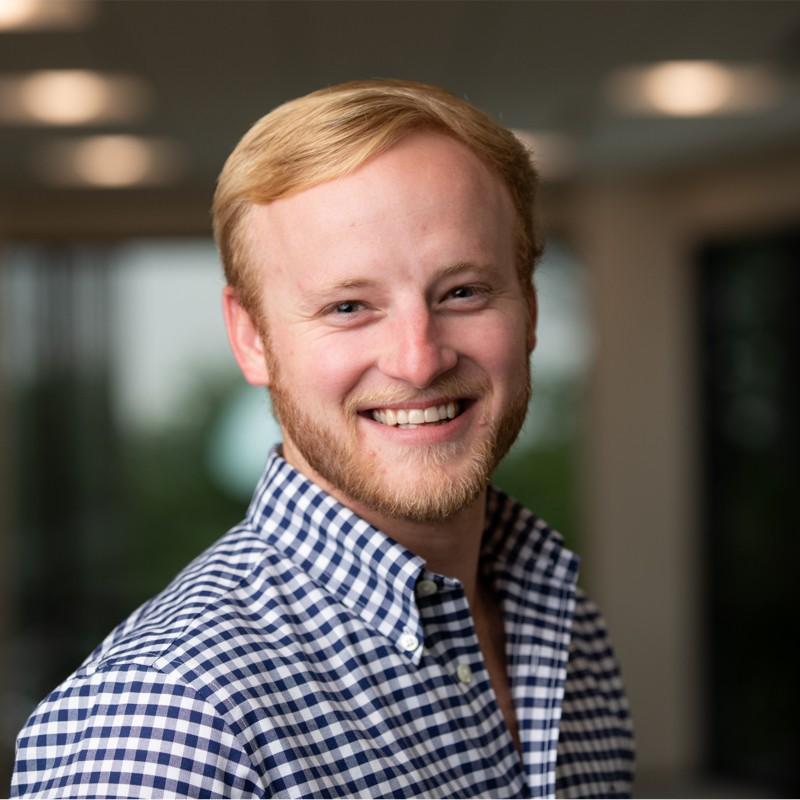 Brother Michael Doane of Alpha Zeta Chapter (Kansas State) and Brother Dallas Ford of Theta Chapter (University of Missouri) both sat on the panel covering Sustainable Agriculture at the 2022 Ag Innovation Forum in Kansas City, Missouri. The two brothers, along with other panel members, discussed efforts to build more sustainable systems across a broad range of the food and agriculture spectrum.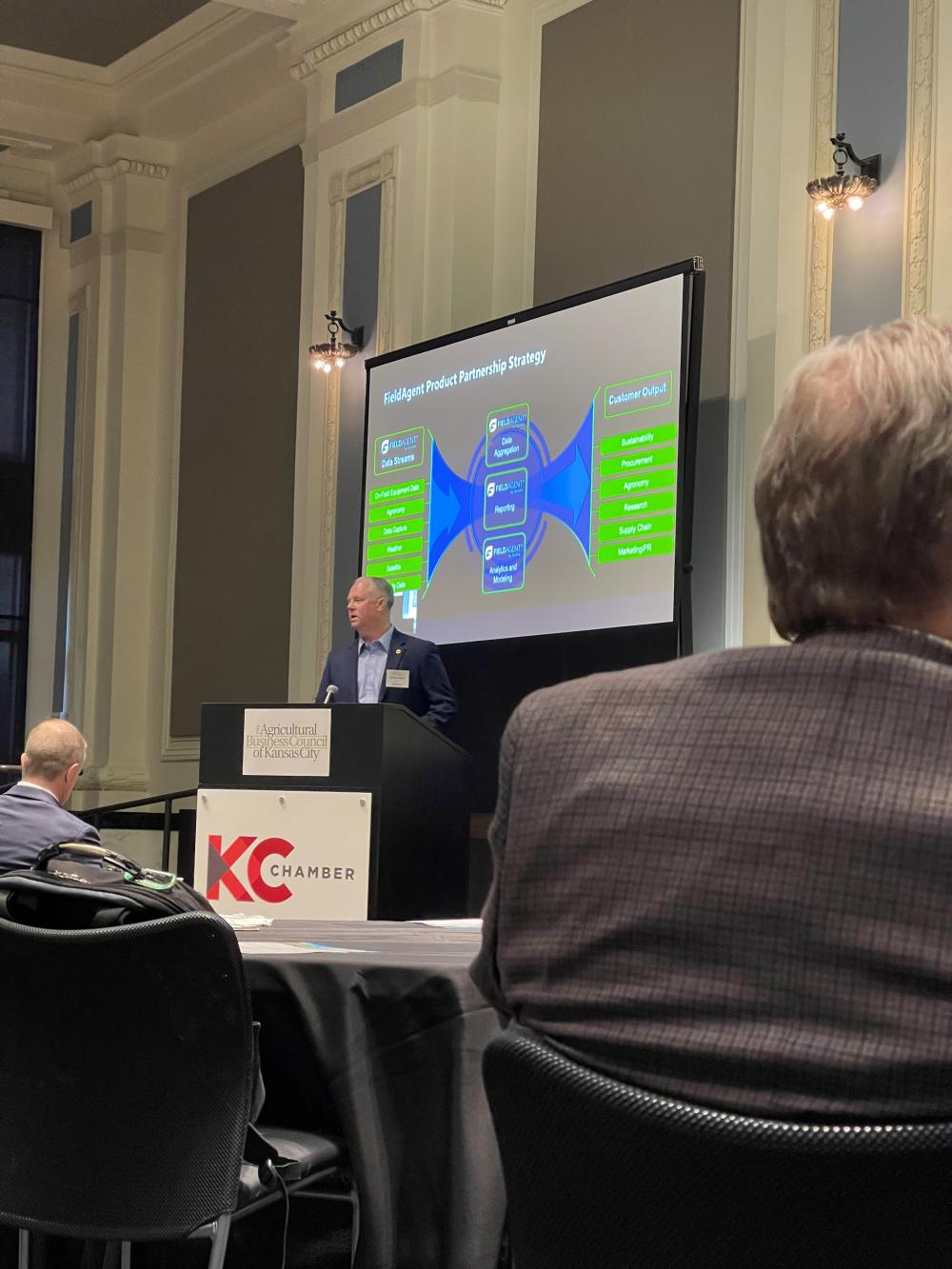 Brother Doane is the Global Managing Director, Food & freshwater Systems at The Nature Conservancy. Brother Ford is the Director Global Business Development at Sentera.
WESTFIELD, Indiana (Feb. 22, 2022) – Brad Wilson, an agriculture industry veteran with decades of experience in seed and crop protection sales, is the new AgReliant Genetics vice president of commercial. In his role, Wilson will lead sales and agronomy teams for the company's AgriGold® and LG Seeds seed brands, directing field strategy and guiding the customer experience.
Wilson reports to Paul Nselel, AgReliant Genetics chief executive officer and president, and will be a member of the organization's executive team.
"Brad brings positive energy and passion for agriculture, along with an intense drive to meet and exceed farmer expectations," says Nselel. "His diverse skill set is a perfect fit with our quest to bring the industry unique and high-performing genetics, while remaining nimble, responsive and personally connected to our customers."
Prior to joining AgReliant Genetics, Wilson spent 25 years with Bayer Crop Science and Monsanto Company, most recently leading national account business in the eastern Corn Belt with Nutrien. Over his career, Wilson established a strong track record of successful customer engagement, people management and strategic account management.
"I'm excited about the opportunity to build on the proven success of AgReliant Genetics," Wilson says. "My goal is to empower field sales and agronomy teams with the tools, training and encouragement they need to continue delivering the unique seed solutions farmers want."
Raised on a family grain and livestock farm in western Illinois, Wilson received a Bachelor of Science degree in agricultural education at the University of Southern Illinois-Carbondale. He lives with his wife Lorrie on an acreage near North Salem, Indiana, and will be based at AgReliant Genetics' headquarters in Westfield.
By AgReliant Genetics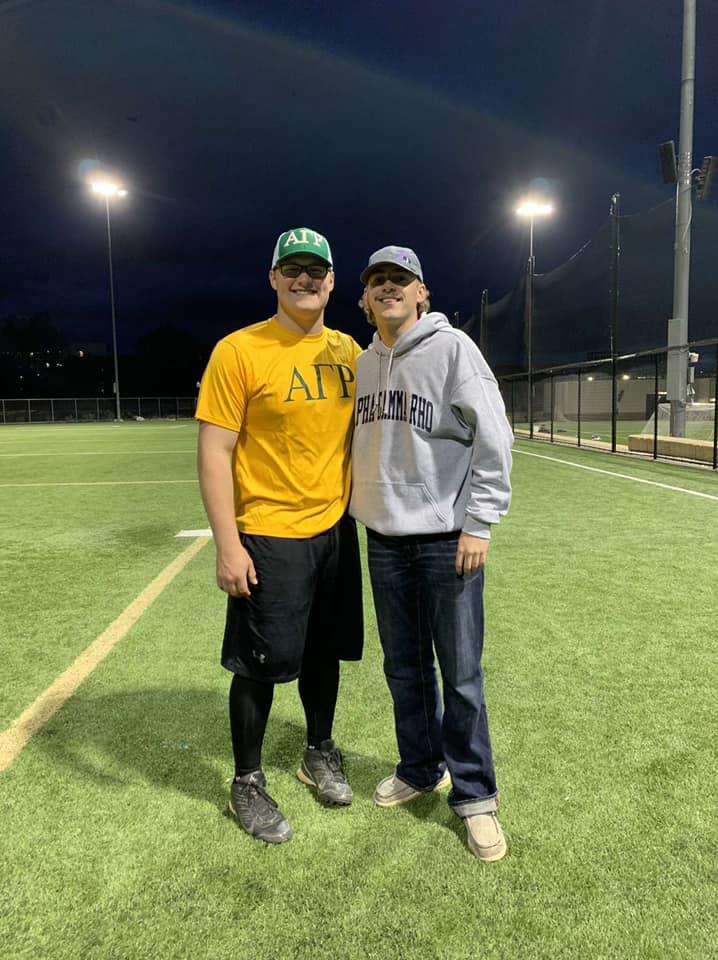 Brother Chandler Kurth of Lambda Chapter (Minnesota) started a position with Vita Plus Corporation, an employee-owned company headquartered in Madison, Wisconsin, has been serving livestock producers since 1948. Brother Kurth  will serve as a dairy specialist in Minnesota and South Dakota. With ration formulation software, Brother Kurth will provide high-quality rations and solutions to help dairy producers with their production goals. He will also focus on industry research and advancements in technology to assist customers.
Brother Kurth grew up on his family's farm in Hutchinson, Minnesota. While at the University of Minnesota, he was part of the Gopher Dairy Club and was a state-wide leader of the Minnesota Junior Holstein Association.