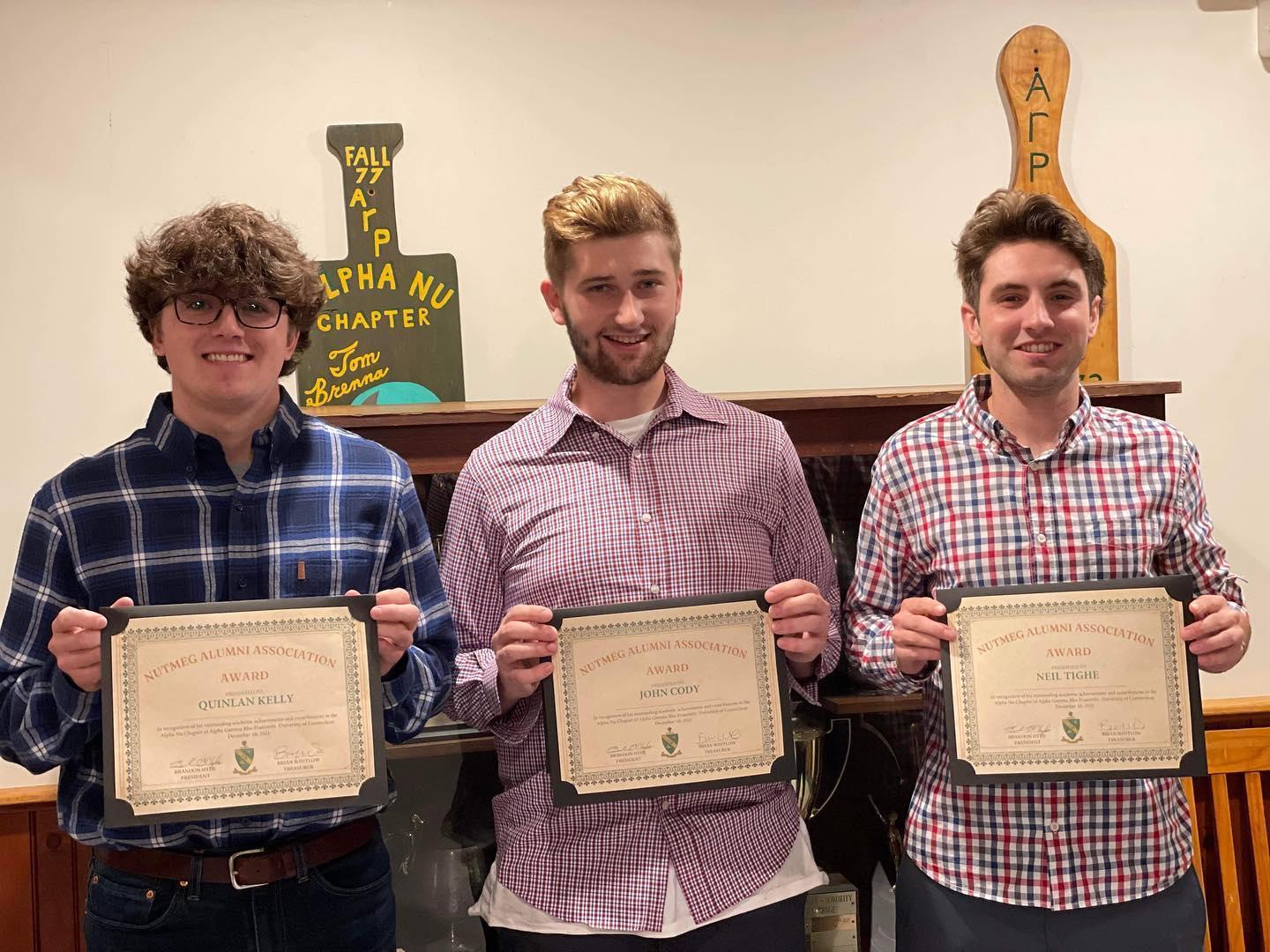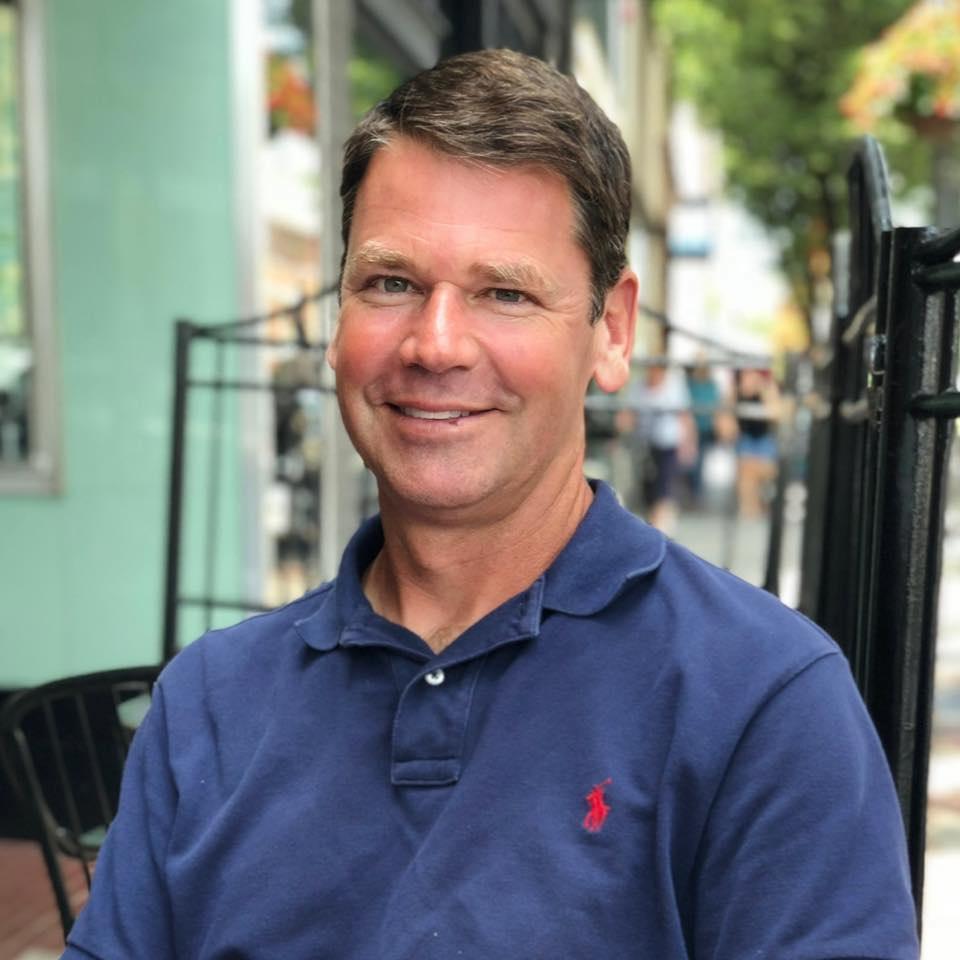 By Agri-Pulse
Virginia Governor-elect Glenn Youngkin has announced he will appoint Brother Matt Lohr from Beta Eta Chapter (Virginia Tech) as the state's next Secretary of Agriculture and Forestry. He will also appoint Joseph Guthrieas Commissioner of the Department of Agriculture and Consumer Services. A fifth-generation farmer in the Shenandoah Valley, Lohr most recently served as Chief of USDA's Natural Resources Conservation Service during the Trump administration. Guthrie currently serves as a senior instructor at Virginia Tech and has been teaching courses in business management, finance, communications, and leadership in the Agricultural Technology Program since 2007.
Brother Mike Kawleski of Alpha Psi (Wisconsin-River Falls) is one of the newest members of the Wisconsin Agricultural and Life Sciences Alumni Association (WALSAA) Board of Directors. Brother Kawleski graduated from Wisconsin-River Falls with a bachelor's degree in agricultural journalism and is the Agriculture Market Leader for Wisconsin Public Service Corporation.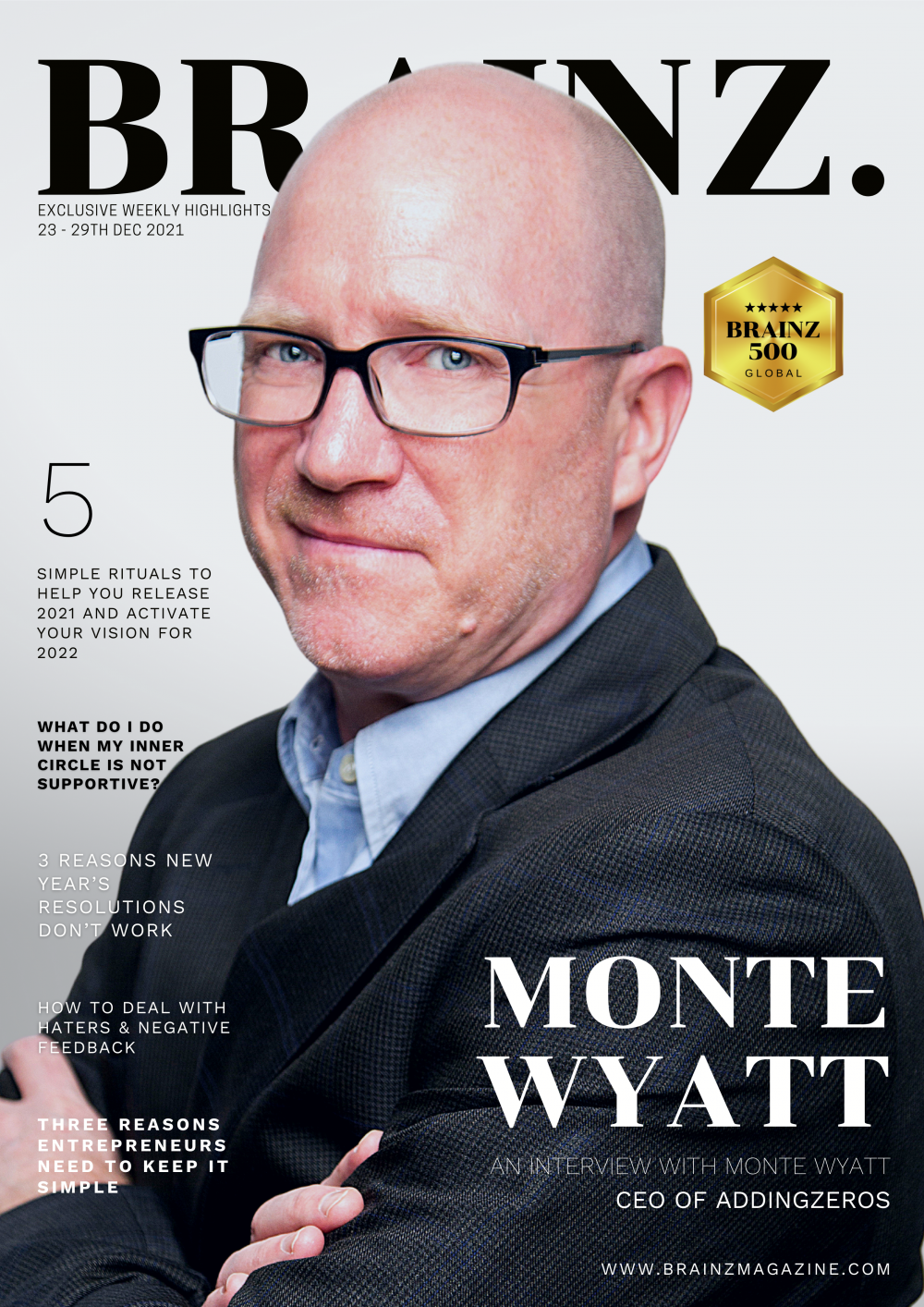 Brother Monte Wyatt of Eta Chapter (Iowa State) was featured on the cover of the December 23, 2021, edition of the Brainz Magazine for receiving the Brainz 500 Global award. Brother Wyatt is the CEO and co-founder of AddingZEROS, which is a global Executive and Organizational Development firm that helps with strategic thinking and executive planning, which he has been doing for over 30 years.
Brother Wyatt was selected as one of 500 companies and influential leaders who are recognized for their entrepreneurial success, achievements and dedication to helping others.
Brother Craig Uden of Kappa Chapter (Nebraska) was elected into the Nebraska Cattleman Hall of Fame. He served as the president of the National Cattleman's Beef Association in 2017 and has traveled the world promoting beef.
Brother Uden said it is important for consumers to learn about beef, but also for cattle producers to learn about consumers. He said he was humbled to receive the award, after he was selected based on his contributions to the Nebraska beef industry.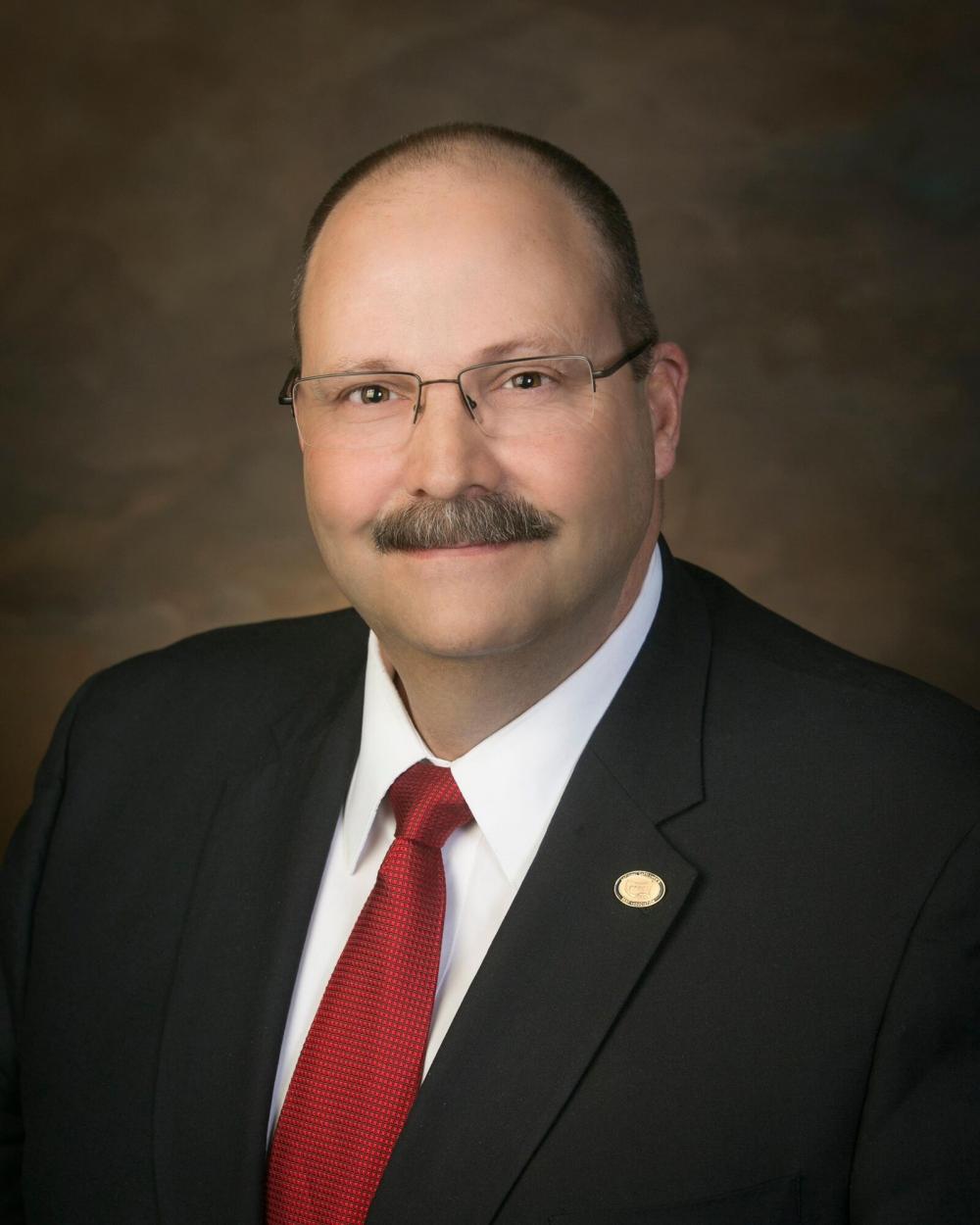 Epsilon Chapter (North Dakota State) will hold their AZ Winter Gathering after having to postpone for a year due to COVID-19. Brother Mike Rose, who helps put together the event with Brothers Greg Gustafson and Mike Anderson, said the event will be held February 21, 2022 at the Moose Lodge in Mesa, Arizona.
As they have done in the past, Brother Rose said the event will provide a luncheon at the Moose Lodge for brothers to get together and share what they have missed in each other's lives. Afterwards, brothers are free to get together with one another if they wish.
Brother Rose noted that many brothers will spend their winter in Arizona where the weather is much better compared to North Dakota and other northern states. This allows the brothers to visit each other's winter homes and get more time to catch up.
Two years ago, Brother Rose said they had an attendance of 75 brothers and spouses, which they hope to see again this year. If you are an Epsilon Chapter brother looking to attend, please RSVP by January 31, to Brother Rose at [email protected] or 701-720-5707, Brother Gustafson at [email protected] or 701-388-7822, or Brother Anderson at [email protected] or 701-200-4001.
Brother Jeremy Tischer of Epsilon Chapter (North Dakota State) and his wife, Karensa were selected as the University of Minnesota's 2021 Farm Family for Wilkin County.
The couple run a third-generation, 4,000-acre farm, where they raise corn, soybeans, sugar beets and wheat. Brother Tischer, his cousin, his father, a long-time employee and a family friend do the majority of the farm labor with help from Tischer's children.
Brother Tischer is a trustee for the Minn-Dak Sugar Political Action Committee and he serves on the local board for the Clay/Wilkin Corn and Soybean Growers Association. His wife works for the Lakes County Service Co-Op.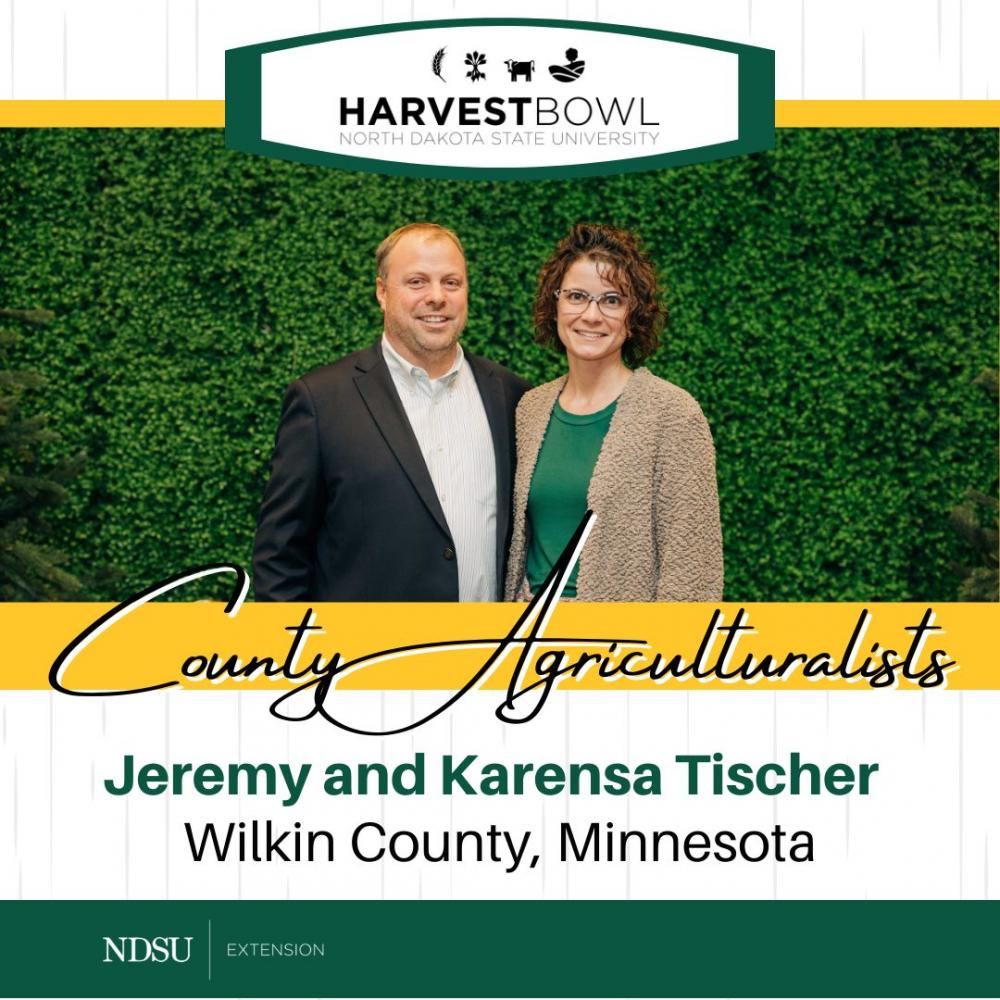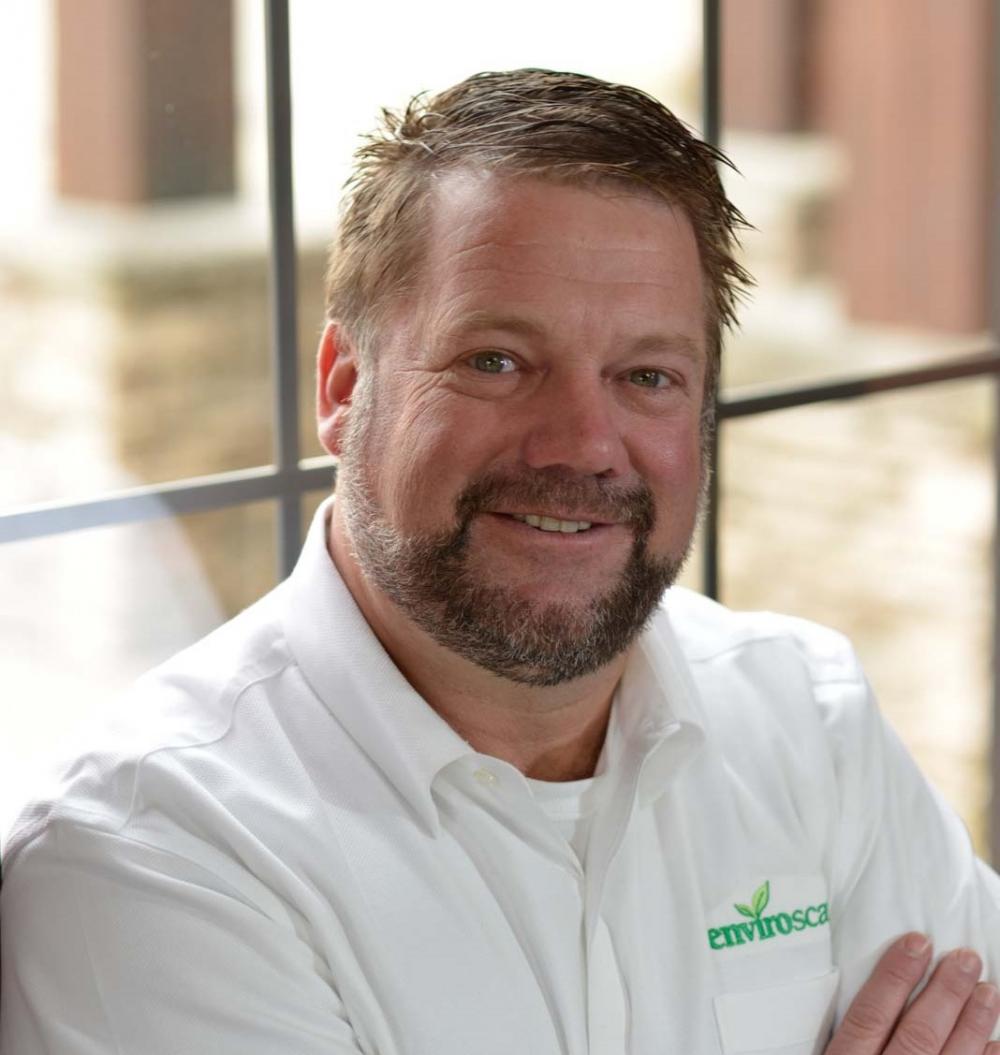 Brother Todd Pugh of Beta Chapter (Ohio State University) received the Industry Service Award from the Ohio Cattlemen's Association.
The award goes to anyone who has contributed to the betterment of Ohio's beef industry. The recipient is presented for efforts made outside, but complementary to beef production. Brother Pugh grew up raising and showing cattle with his family through the Ohio Cattlemen's Association's Beef Exhibitor Show Total (BEST) Program.
He, along with other volunteers have worked to focus on creating valuable lessons for youth involved in the beef industry through cattle exhibition, career development, community service and more. Since Brother Pugh's involvement, the program has grown and developed, including the Buckeye Breeders Series (BBS) which creates value for cattle born and raised in Ohio.
Alpha Gamma Chapter (University of Florida) held a grand opening for their newly built chapter house January 22 after their Founder's Day event. The new chapter house has been a three-year project, which allows Alpha Gamma brothers to have a new house to live in and bring more visibility to the chapter on campus.
Brother Rob Hunt, the Alumni Advisor for Alpha Gamma, said the campaign has also allowed alumni brothers to reconnect while working on the fundraising for the chapter's housing campaign. He said it has also been an opportunity for alumni and collegiates to work together to move the collegiates out of the older chapter house and into the new one.
The grand opening was a success, gathering a large crowd and some Alpha Gamma Rho Home Office staff.
Brothers moved into the new chapter house in the fall 2021 semester.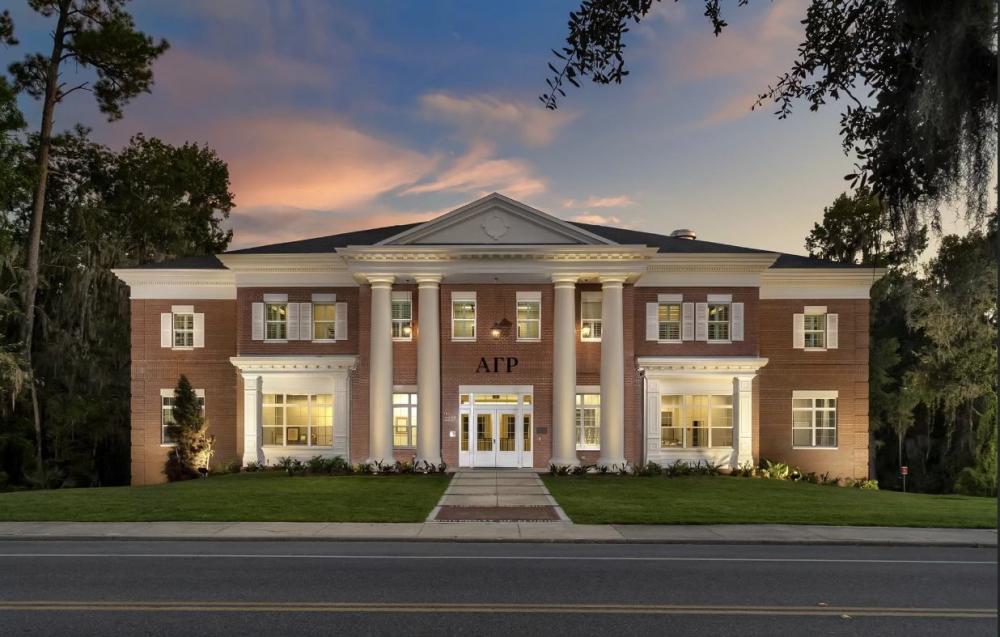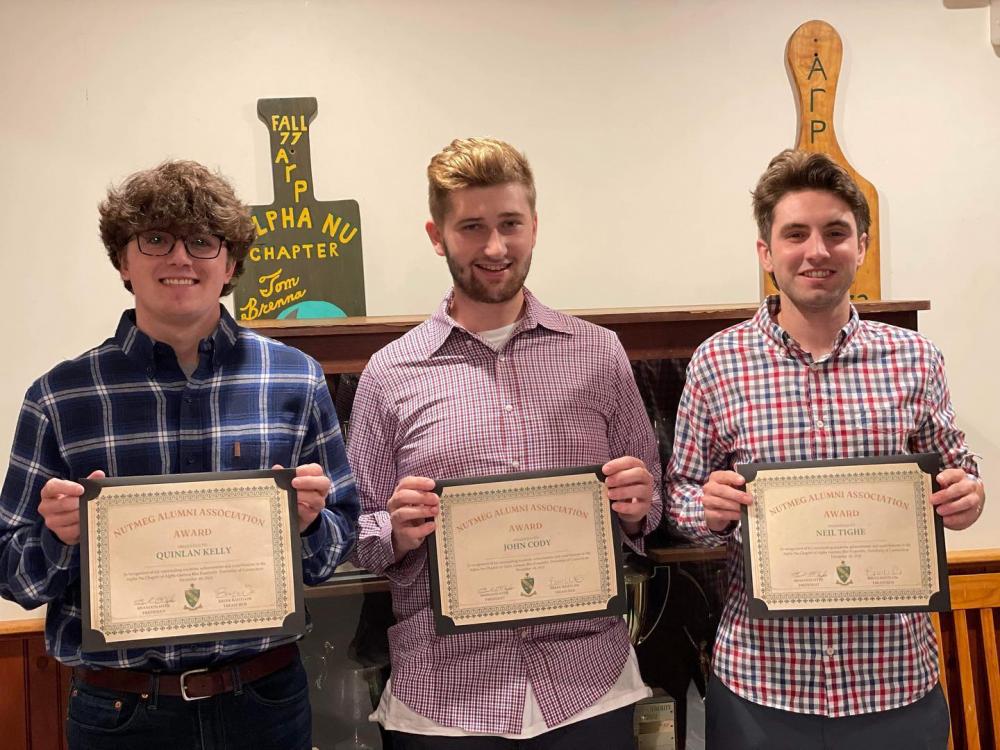 Brothers Quinlan Kelly, John Cody and Neil Tighe of Alpha Nu Chapter (University of Connecticut) were the recipients of the Nutmeg Association awards for academic achievement.
Brother Kelly is the VNR-Planning and the VNR-Alumni Relations, Brother Cody is the VNR-Membership Development and Brother Tighe is the VNR-Management of Operations.