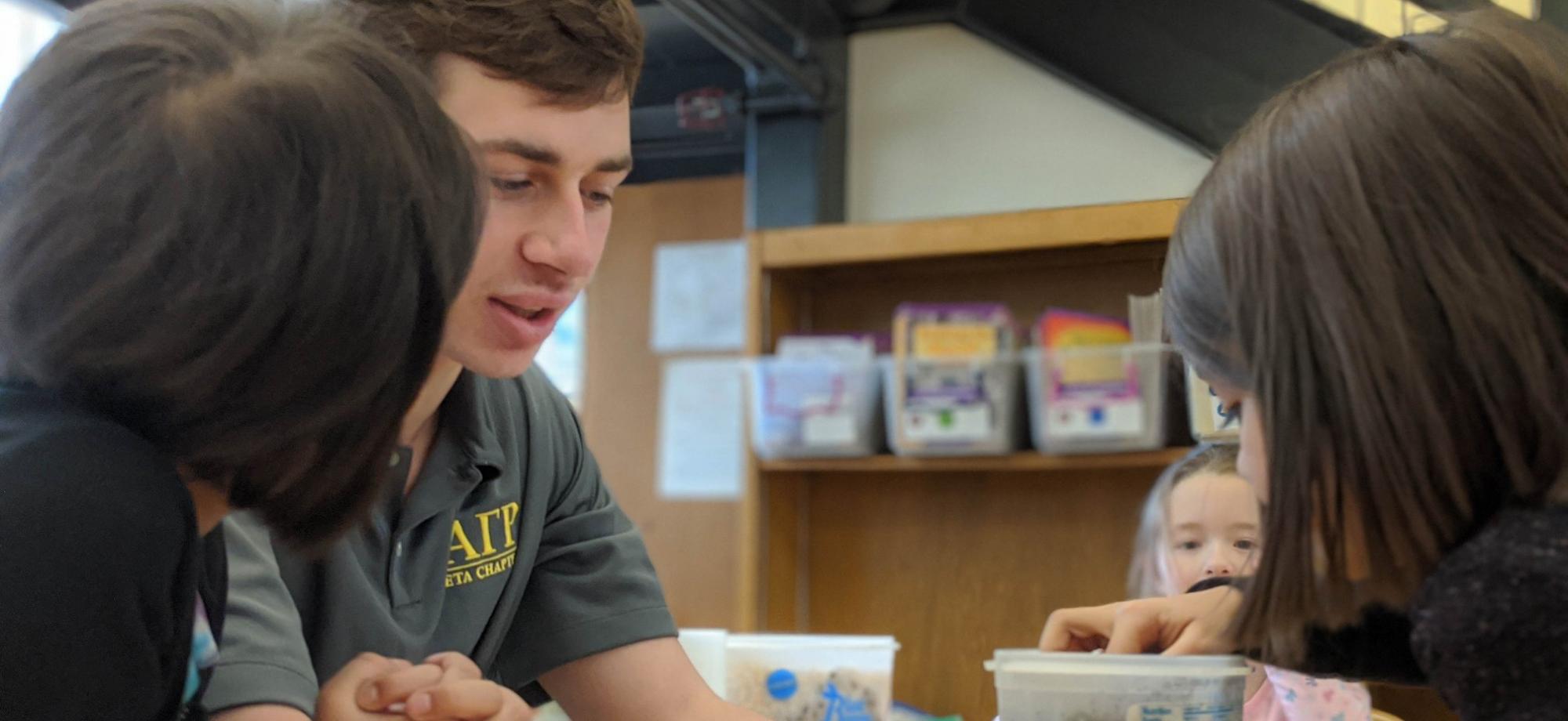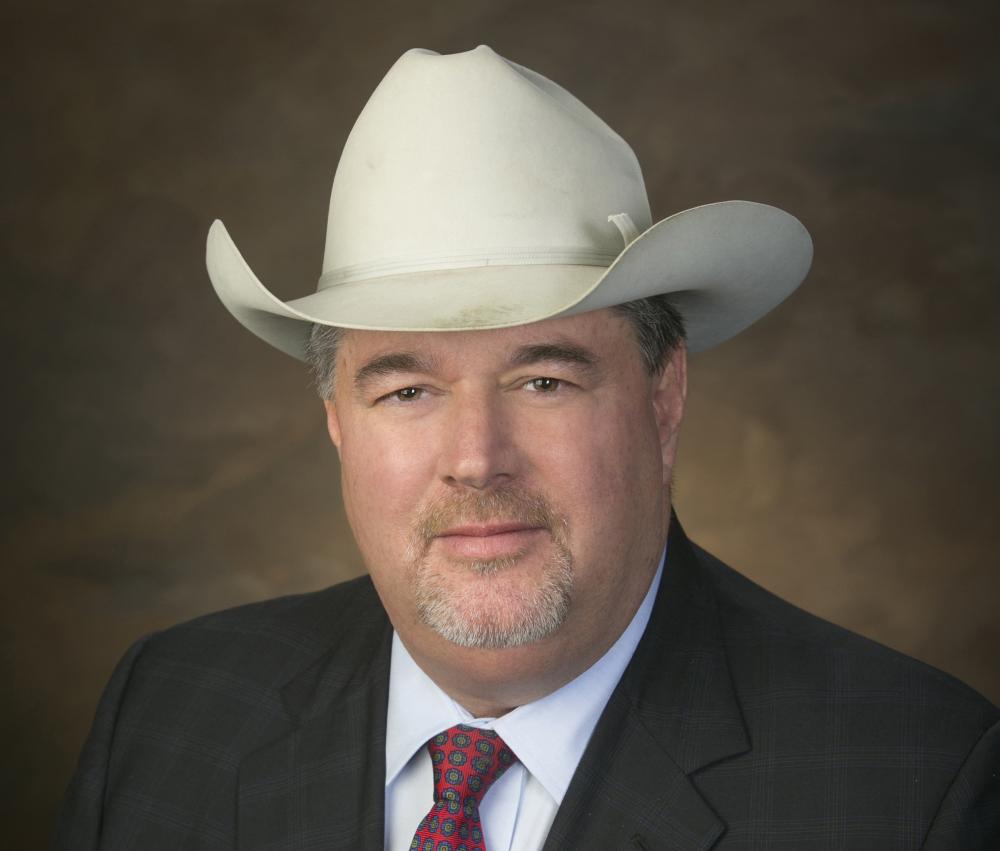 Marty Smith, Alpha Eta Chapter (Georgia) alumnus and fifth-generation Florida rancher was elected president of the National Cattlemen's Beef Association (NCBA) at the annual Cattle Industry Convention held in San Antonio, TX. Smith Operates Smith Brothers-Wacahotta, LLC, a cow-calf operation in Central Florida that has been in continuous operation since 1852. Congratulations Brother Smith! Read the full press release here.
Todd Pritchard, Alpha Rho alumnus (Vermont), is the recipient of the 2020 George V. Kidder Outstanding Faculty Award. The award has been given to one full-time faculty member, who has served in that capacity at the University of Vermont for five years or more since 1974, to honor excellence in teaching as demonstrated by effectiveness in motivating students in ways that have a lasting influence on their lives, commitment to student advising, and the ability to provoke student interest. Congratulations Brother Pritchard!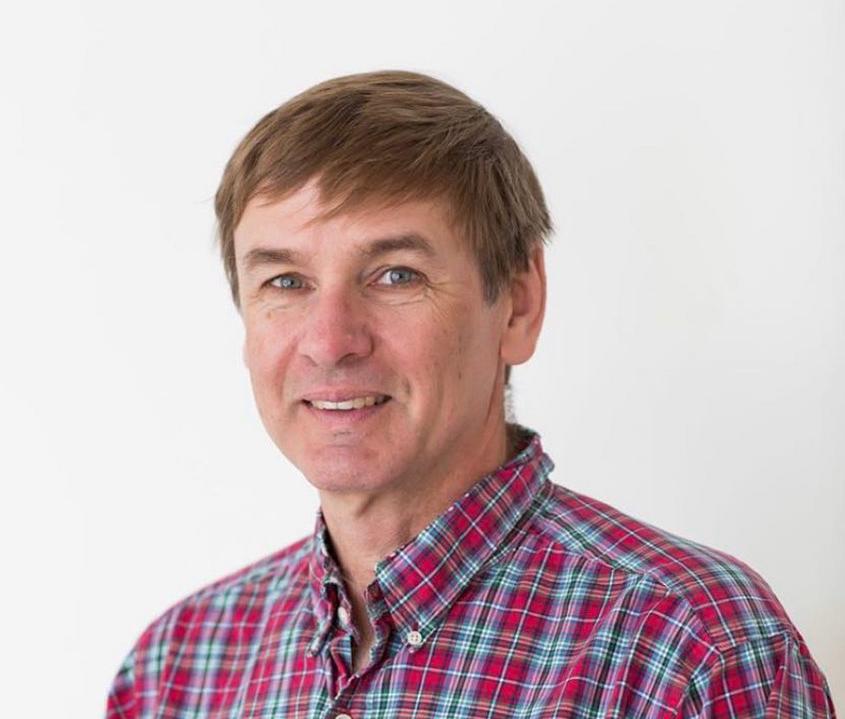 Alpha Kappa Awards: At the Annual Greek Awards Program, sponsored by the Office of Sorority and Fraternity Life, the Alpha Kappa Chapter (Tennessee-Knoxville) received 2 awards. First, Leo Spadafino, Noble Ruler, earned the Emerging Leader of the Year. In 2018, John Calvin Bryant received this award. Second, Chase Williams, our 2018 Noble Ruler, was presented the Chapter of the Year, because of the many members we regularly have on the Dean's list for excellent grades, our participation in activities, our community service, and philanthropy. Alpha Kappa also received the Chapter of the Year in 2016 on Tennessee-Knoxville's campus. Congratulations brothers!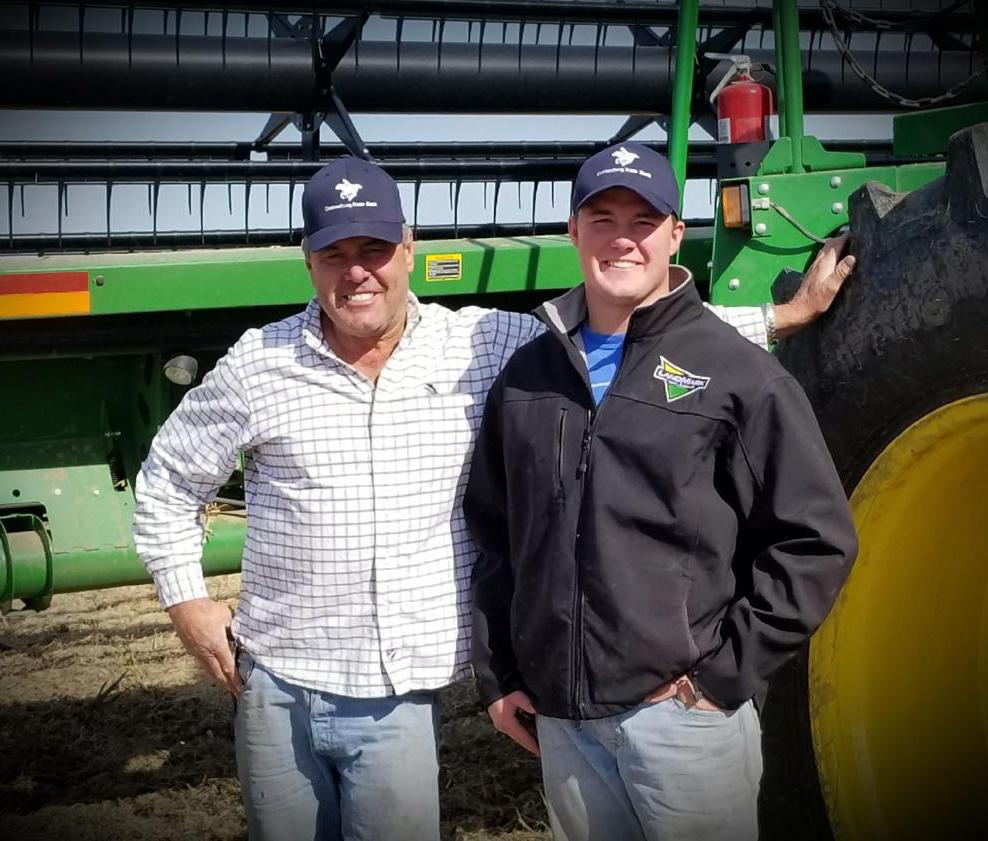 Blake Ristine, Kappa alumnus (Nebraska) shared with the Gothenburg Leader about his experience in farming and going back to his family's operation after receiving his degree from the University of Nebraska. Read the full article here.
Eta Chapter (Iowa State) continued their work with ISU 4U Promise and taught agriculture to kindergartners. The activities included learning how to plant seed corn in soil, what the plants need to grow, how a handful of seed corn feels, that cows eat the corn and that cows provide milk that is used for things we eat like cheese and ice cream. Great work brothers!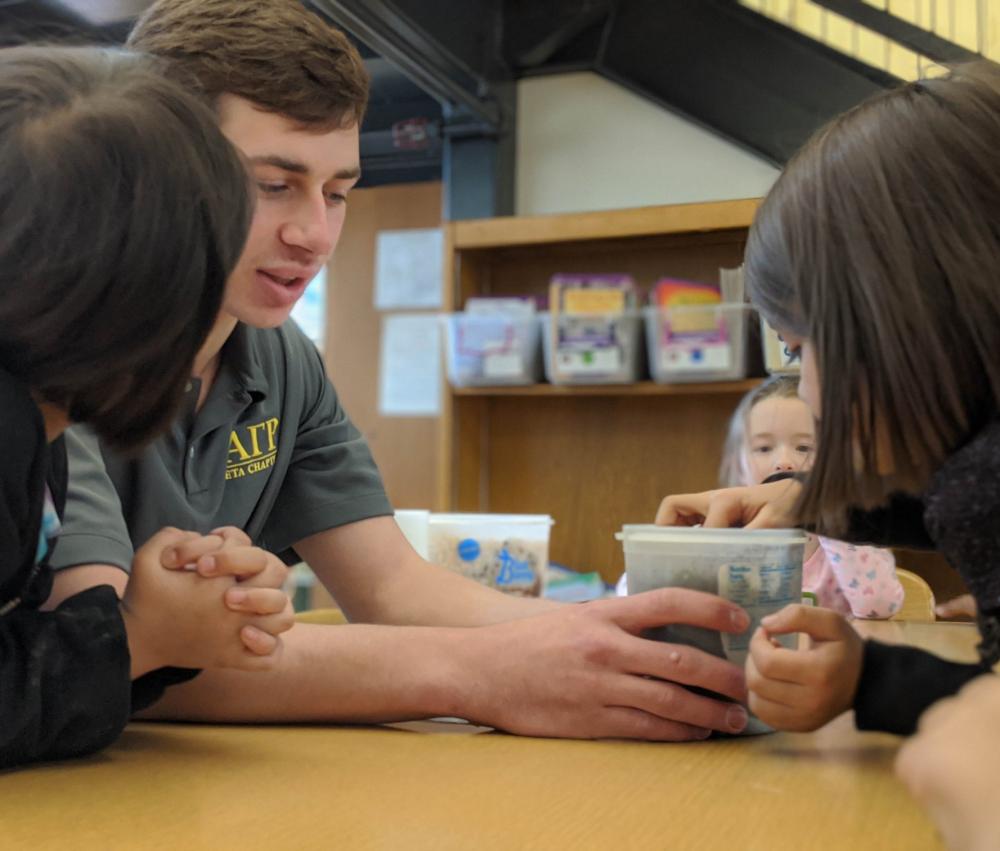 Jake Chisholm, Epsilon Chapter (North Dakota State) alumnus was welcomed to the Minnesota Agriculture Committee by Congressman Collin Peterson. Congratulations Brother Chisholm!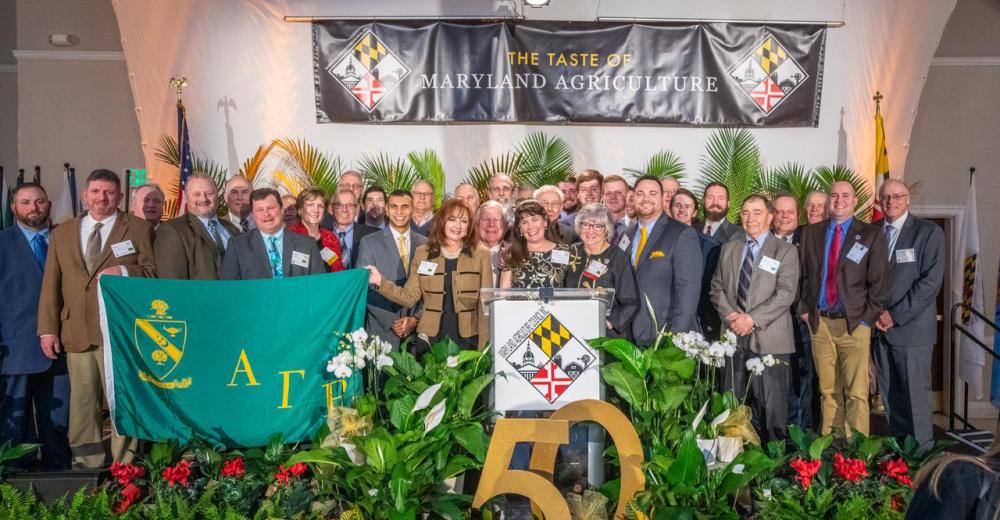 Over 800 agricultural leaders, state and national elected and appointed officials attended the Golden Anniversary of the Taste of Maryland Agriculture on February 6, 2020. The Maryland Agriculture Council is proud to represent the state's broad and diverse farming community – and to carry on the original mission of promoting the importance of Maryland agriculture to the state's economy and its people. A bountiful buffet of Maryland agricultural products was enjoyed as we celebrated our state's number one industry and built relationships with the folks that make decisions in Annapolis and Washington, DC, that effect our farms, businesses, and organizations every day. Pictured are AGR brothers from Alpha Theta (Maryland), Beta Eta (Virginia Tech) and Gamma (Penn State).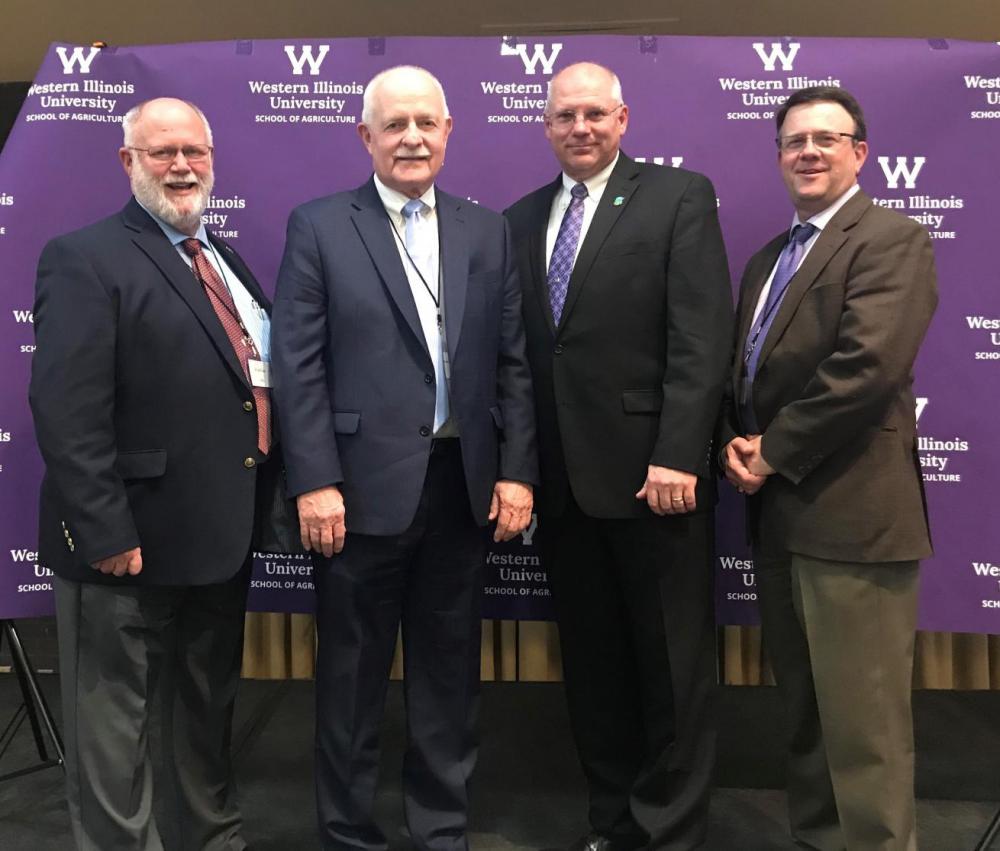 Alpha Tau alumni, Gerry Salzman, Jeff Galle, Terry Kestner, and Monte Lowderman were honored as distinguished alumni during Western Illinois University's celebration of 100 years of the agriculture program. Congratulations brothers!
Congratulations to Caleb Swears from Alpha Iota (Arkansas) and Alan Ramos from Beta Phi (Idaho) for being selected to the Agriculture Future of America (AFA) Ambassador team. Congratulations brothers! See the full list of AFA Ambassadors here.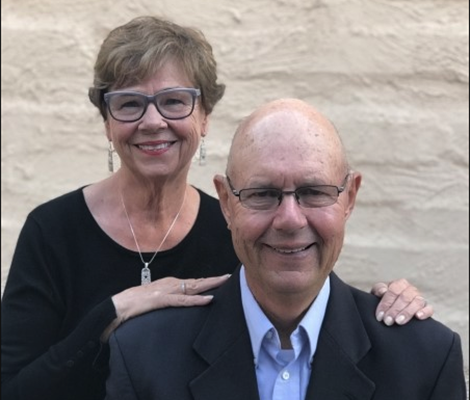 Each year since its establishment in 1997, the North Dakota Agriculture Hall of Fame has selected individuals who have made a significant contribution to the state's ag industry. On March 3, 2020, Epsilon Chapter alumnus (North Dakota State), Jim Hauge and his wife Jody will be inducted into the North Dakota Agriculture Hall of Fame. The couple will become the 52nd recipient of such honor. Jim Hauge attended North Dakota State University where he was initiated as a member of Alpha Gamma Rho. Hauge received a Bachelor of Science Degree in Agriculture Economics upon graduating in 1970. The Hauge's began their operation in 1971 with 17 cows and 15 sows. In the mid-1980s they completed extensive modifications to the operation to begin their extensive grazing program and progressive no-till operation. The Hauge's had one rule for their children; you must work elsewhere for 4 or 5 years prior to returning to join the partnership.
Jim and Jody had created the foundation for the next generation to return to Blue Hill Ranch growing their operation to be permitted for 6,500 head of backgrounding calves. In 2005, shortly after the return of Jim's sons, Clair and Jamie, the family formed a general partnership, Blue Hill Ranch, G.P. and celebrated Blue Hill Ranch's centennial with a family reunion in 2006. In 2007, Jim retired and began a second career with Eide Bailly as an Agricultural Consultant, working with farmers and ranchers in the upper Midwest to prepare for the next generation of farmers and ranchers. While managing a successful operation, Jim made many contributions to the agricultural industry with dedicated work in numerous agribusiness, industry organizations and public policy roles. Jim was President of the ND Pork Producers council, served on the Executive Committee of the National Pork Producers Council, and was the Chairman of the National Live Stock and Meat Board during the merger forming National Cattleman's Beef Association. Hauge was an honorary charter member of the NCBA. In 1992 Jim was named Alpha Gamma rho Outstanding Alumnus by the Epsilon Chapter and later received the honor of the 1995 North Dakota State University Master of Agriculture. In 2001 Jim and Jody were named Saddle and Sirloin Agriculturalists of the Year, becoming the first couple to receive the honor. Jim continues to play an active role in his community and is currently serving as the State FSA Board Chairman.