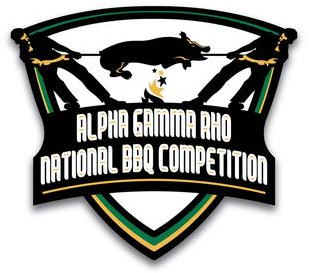 The National Alpha Gamma Rho Barbecue Competition is back from a two-year hiatus due to COVID-19.
The Competition is hosted by the Tennessee Alumni Chapter every year and is usually held in the area surrounding Nashville. This year's Competition will be held March 25-26 in Lebanon, Tennessee, which is roughly 40 minutes northeast of Nashville.
Brother Chad Bradshaw, Alumni Chapter President for the Tennessee Alumni Chapter, said the event has been a great way for collegiates and alumni to intermingle, as well as an opportunity for alumni to get involved with their local collegiate and alumni chapters.
The Barbecue Competition has been an asset when it comes to getting alumni from different chapters together because BBQ is something a lot of people across the nation do.
"The more we talked about it, you know, even though regions are so different in the United States, grilling and barbecuing is something that takes place in every region," Brother Bradshaw said.
He explained many brothers move after college and the Tennessee Alumni Chapter found roughly five years ago, nearly 1,400 alumni from over 75% of all AGR chapters lived within 75 miles of Nashville.
Brother Bradshaw explained that many AGR brothers from all over the U.S. will also drive from out of state to participate in the competition. He said some chapters will rent a van and drive five to 10 brothers from their home state to Tennessee.
This year, there will be four categories including, ribs, chicken, pork and brisket. The Barbecue Competition will also include its usual AGR Olympics, which is comprised of a rope-pulling competition and corn hole tournament on Saturday. An Awards Dinner will also be hosted Saturday evening. Sunday marks the end of the event, where brothers will pack up, clean up the grounds and head home.
Brother Bradshaw said he looks forward to this year's event as it nears. To register, visit http://www.agrbbq.com/home.html.