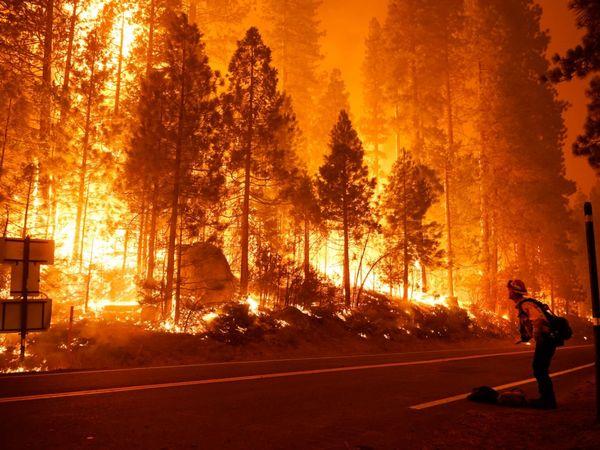 Roughly one year ago, near Shaver Lake, California, a fire began in a ravine. Shaver Lake Volunteer Firefighters were called to the scene. One of the 11 volunteers was Brother Reaves Forrest of Alpha Sigma at California State University-Fresno, who not only fought the Creek Fire, but also maintained his GPA and passed his classes during the fight.
Brother Forrest said he had always dreamed of becoming a firefighter growing up, but his family were farmers and he never got the opportunity to live out that dream until his freshman year in college. In 2018, Brother Forrest joined the Shaver Lake Fire Department.
"I just want to be able to give back to my community, so I joined the fire department," Brother Forrest said.
The Creek Fire started September 4, 2020, and when Shaver Lake Volunteer firefighters arrived at the scene for what Brother Forrest described as their initial attack, there wasn't much they could do since the fire was inaccessible in a ravine. The following day, the fire had grown and was heading towards homes in Shaver Lake.
Brother Forrest noted that the Shaver Lake Fire Department, along with other teams held the fire at bay as best as they could until it became too much for them to handle. The next morning, the homes that the firefighters had been defending were caught up in the Creek Fire.
"We were on the front lines, pretty much, the whole time," Brother Forrest said. "Prepping homes the best that we could do."
He said he was on the fire for about a month and during that time, Brother Forrest was supposed to be in school. Brother Forrest said a few days into working the fire, which lasted until Dec. 24, 2020, he contacted his professors explaining the situation.
Brother Forrest told them he felt compelled to fight this fire that would destroy the town he grew up in, rather than working on his education for the time being. He even told them he would understand if they had to drop him from their courses since he would fall behind.
"It was a little more important to me to save the community I grew up in than taking classes that I would have the opportunity to take again," Brother Forrest said.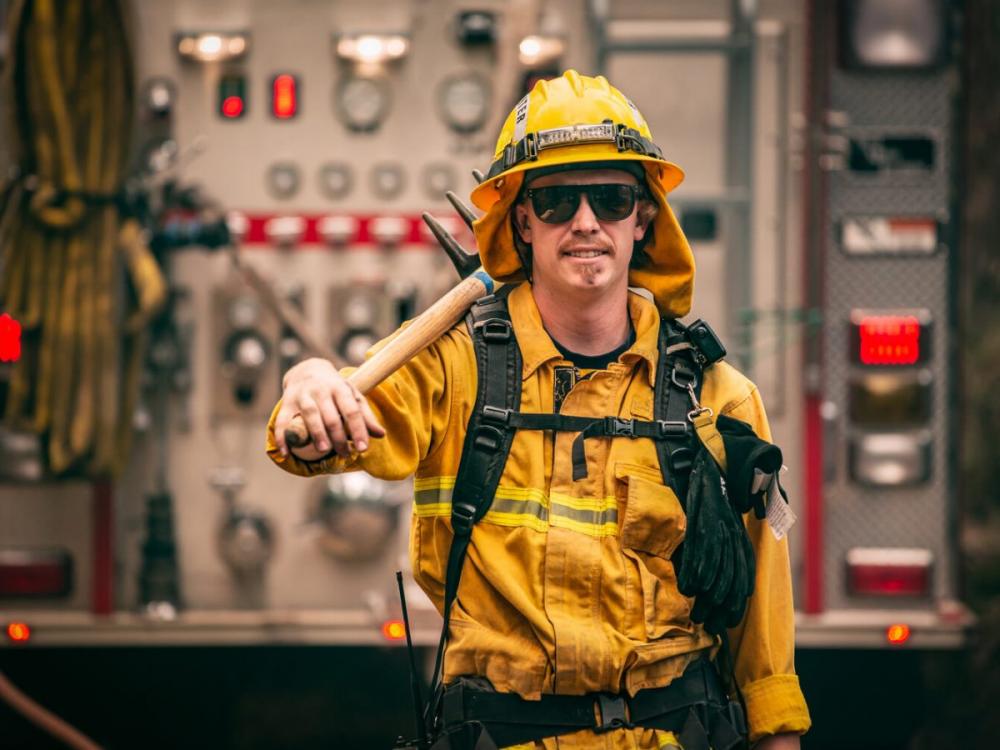 Fortunately, all of Brother Forrest's professors, some of which are Alpha Gamma Rho alumni, understood where he was coming from and told him he could just make up the work after he got back.
"They supported me all the way through the whole deal, which was nice," Brother Forrest said. He also said that his entire chapter house supported him as well during this time by buying him meals and checking in on him. It took Brother Forrest about two weeks in October 2020 to catch up on his school work, and stay on track for graduation.
Brother Forrest is now a training officer at Shaver Lake Fire Department and helps conduct trainings for other firefighters.