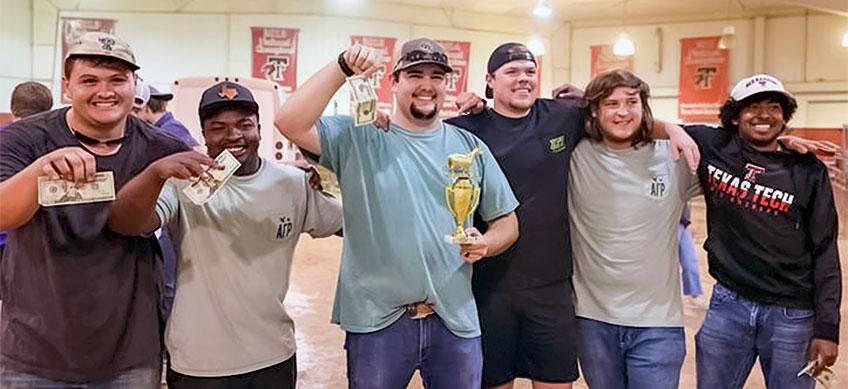 It was a flurry of hay bales, lassoes, potato sacks, and stick horses in West Texas for the 2023 Ag Olympics. When the dust settled, Alpha Gamma Rho stood victorious....
   Beta Xi Chapter of Alpha Gamma Rho at Texas Tech University was neck and neck at the "2023 Ag Olympics" on Sept. 12, 2023. Alpha Gamma Rho& was one of 20 Texas Tech University student organizations to enter the agriculture-themed competition that included events such as hay bale throwing, dummy roping, potato sack racing, and stick horse racing. At the end of planned competitions, the Alpha Gamma Rho team sat tied with three others.
   To determine a winner, four teams competed in a tie-breaking rope pull tournament. (Read "Get Rope is a Way of Life" in SICKLE & SHEAF to learn more about rope pull's impact on Alpha Gamma Rho.)
   Alpha Gamma Rho beat The Wildlife Society to secure victory. It was a proud moment for Alpha Gamma Rho in Lubbock, Texas.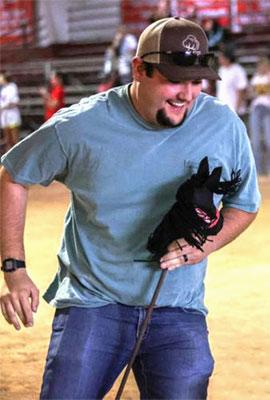 We have a pretty competitive nature; we regularly compete within the Fraternity. So, we just got out there, gave it our best shot and took home the trophy. We are going to display it very prominently.