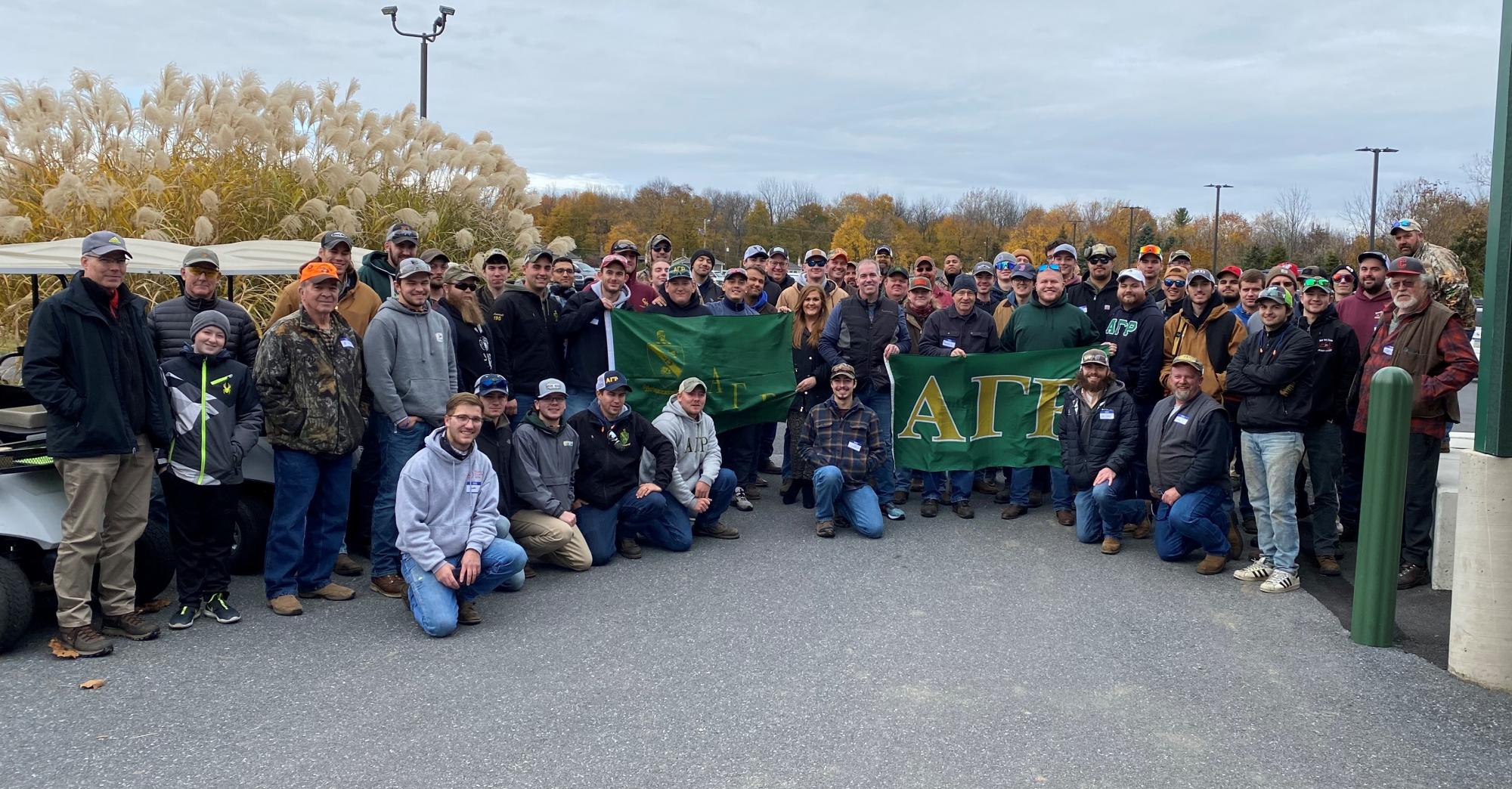 Alpha Gamma Rho will host its third annual Fall Shootout Sept. 18, 2022. The 2021 event grew an attendance of 65 participants, which included a mix of alumni, collegiates coming from 10 different chapters and prospective new members.
Brother Adam Manwarren, who organizes the event, said this event allows for undergraduates and alumni to work together in squads, which allows them to network. He explained that brothers from the Beta Psi Chapter (Delaware Valley University) roasted a pig for the event, which is another opportunity for brothers to connect and enjoy time together.
Brother Manwarren said he aims to have an attendance of 75 brothers and potential new members for the 2022 event. The event typically consists of 17 stations at Lehigh Valley Sporting Clays in Coplay, Pennsylvania, where hunters and people who like the outdoors get to utilize a variety of targeting presentations. Lehigh Valley Sporting Clays offers everything needed to participate in the event, including loaner guns. The 130-acre facility can throw from multiple target presentations at each station. The clays will fly in and out of trees, sail from across the quarry, hop along the ground and keep you guessing where the next one will appear. Targets can be thrown as singles, report pairs or simultaneous pairs.
Brother Manwarren said he will solicit a committee member for each of the local chapters to the event, which includes Beta Psi Chapter, Gamma Chapter (Penn State) and Beta Upsilon (University of Delaware), to help promote and run the event.
The mission of this event, Brother Manwarren said, was to provide an opportunity for undergraduate brothers and alumni to connect with one another and raise money for The Educational Foundation of Alpha Gamma Rho. In 2021, the event helped to raise $1,500, which was matched by FMC for a grand total of $3,000.
Brother Manwarren said he looks forward to an even bigger event next year and for years to come.